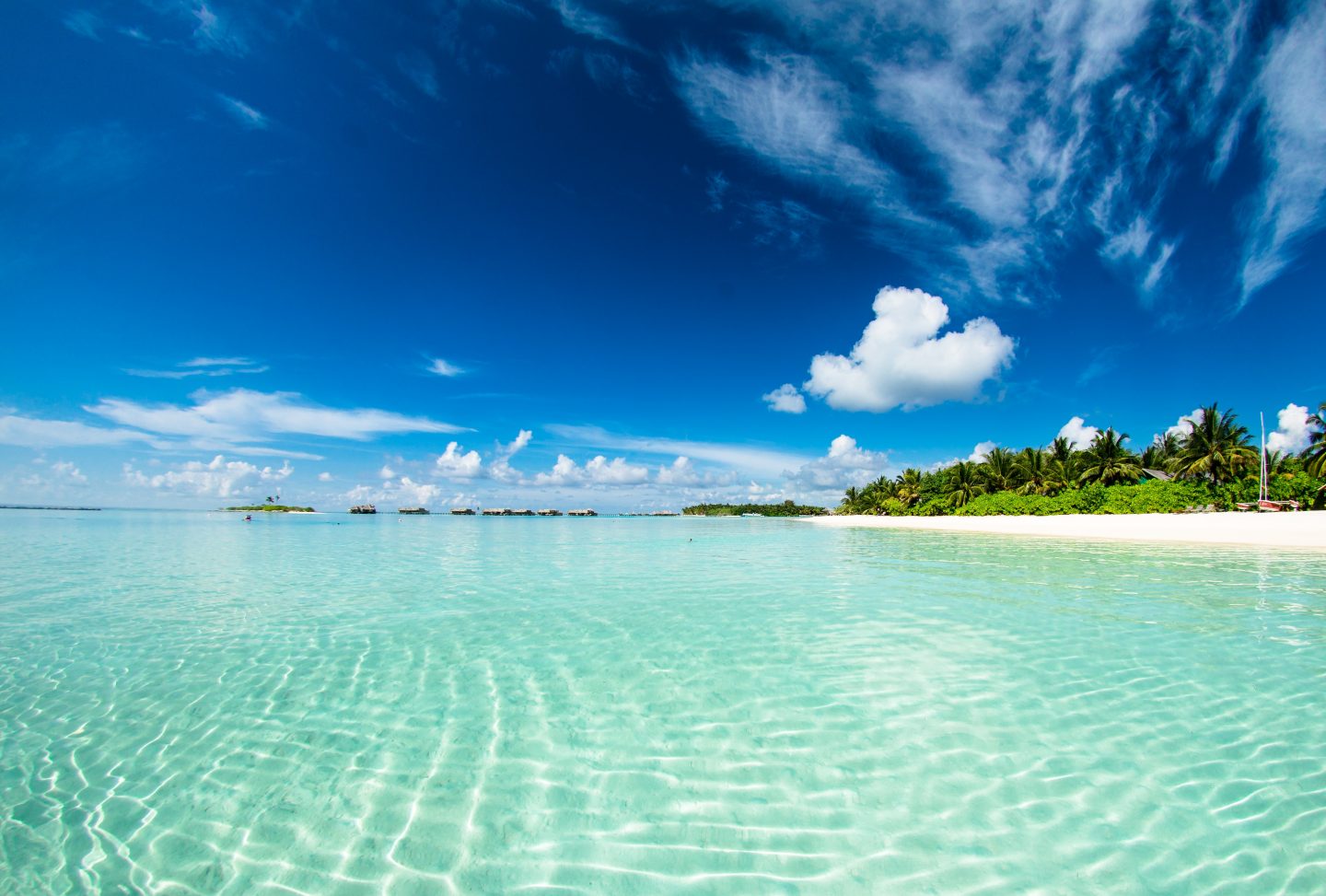 It's not difficult to find a good reason to visit the Maldives; it was noted as one of the top 10 "flights to" searches on Google in 2018 http://www.traveller.com.au/top-10-destinations-for-australians-in-2018-most-searched-flights-on-google-h19c9a#ixzz5bAnzx16C
At Secret Paradise we have had an another amazing year introducing tourists from all around the world to the local island life in the Maldives and here are five reasons we think you should choose the Maldives as your vacation spot for 2019.
Stay in Some Amazing Boutique Style Hotels and Guesthouses
Some interesting questions often pop up in conversation when people are enquiring about local island guest houses. 'Do they have hot running water?' 'How basic is basic?' The guest houses we recommend have been handpicked by our team for their facilities, comfort and service. Many of the guest house owners have worked on some of the most luxurious resorts and have therefore received some of the best hospitality training in the world. So not only do you get to enjoy the Maldives at a fraction of the price of a resort stay, you can also be assured of amazing hospitality and the opportunity to embrace local culture and traditions.
You have the opportunity to find guest houses with a difference like Boutique Beach Hotel which is an all inclusive dive hotel on Dhigurah Island, each room has open air showers and even docking stations for divers to upload and view all their underwater footage. Aveyla Boutique Hotel is located on Dharavandhoo island near the only UNESCO World Biosphere Reserve in the country. The crown of Baa atoll is truly Hanifaru Bay, which is home to some of the largest congregations of manta rays in the world.
Discover Culture and Traditions with a Local Secret Paradise Tour Guide #letusguideyou
The Maldives offers a lot more than just water sports and lazing around on the beach. If you prefer to explore the local islands and learn more about the Maldivian culture and traditions our local tour guides will be delighted to guide you around. They have in-depth knowledge of the local islands you visit as well as local traditions and Maldives history, so they are able to answer all your questions, tell you some amazing stories and introduce you to the local people. We offer experiences such as dining in the home of local families where you get to enjoy traditional food that is not offered in the local cafes and restaurants. The Maldivian hospitality is second to none and the local island people love nothing more than meeting tourists from all over the world.
Travel Responsibly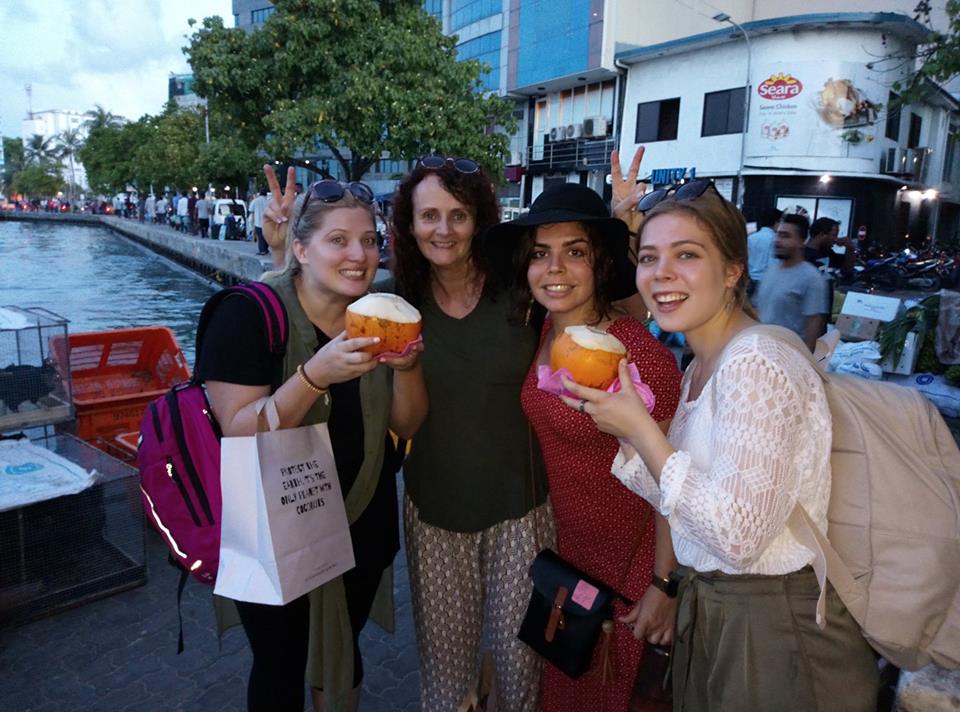 If you are conscious about responsible tourism and environmental issues around the world, then Secret Paradise tours are perfect for you.
Secret Paradise tours are designed to allow our guests to experience the best from the paradise we call home, whilst ensuring that there is limited or no negative impact on the community or the environment.
We are committed to informing and demonstrating to our competitors, our team, our partners and ultimately our guests that we are committed to following social and environmental best practices.
A new initiative we launched in 2018 was the #strawarMV read more about our fight to ban the single use plastic straw and be sure to tag us https://secretparadisemaldives.wordpress.com/2018/06/08/secret-paradise-maldives-war-on-straws
Discover the Deep South
If you haven't visited the Maldives before you will more than likely book your flight to the main airport in Male, Velanaa International Airport. However did you know that a select number of international flights now also arrive in South Maldives into Gan, Addu Atoll.
There are amazing and unique opportunities to explore in the wonderful Deep South and Gan is a Maldivian adventure like no other. Addu Atoll offers an amazing natural environment including  Hithadhoo's protected Nature Park which at 570 hectares is the largest of its kind in the Maldives. This area is home to a remarkable array of bird life, open water lakes, coral reefs, seagrass beds, mud flats mangroves and forests. Diving at Addu can be extremely exciting because of the greater chances to encounter larger marinelife such as like Manta Rays, Grey Reef sharks and Eagle Rays. If you are very lucky you may encounter Tiger & Hammerhead Sharks as well. There are around 20 dives sites, for novice and experienced divers alike. Addu is also steeped in history including being home to a military base for the Royal Navy in 1941 and offers a different perspective on how the Maldives is usually perceived.
Stretch Your Budget
If you have travelled this far then we highly recommend you set a little budget aside to experience one or two nights on a luxury resort. Rest assured we can usually find the right resort for your budget so don't believe resorts are out of your price range. Why not book an experience of a lifetime and stay a night or two at a luxury resort and experience some of the new amazing concepts from the underwater villa at Conrad Maldives Rangali, to a retro resort experience in the Beach Bubble tents at Finolhu.
There are literally so many ways to explore and enjoy the Maldives and we don't expect you to know exactly where you want to go and what you want to do – that is why we are here! So #letusguideyou in 2019 and allow us to design the most memorable trip of a life time within your chosen budget allowing you to explore and experience the very best of the Maldives, our island home.
Wishing you all a Happy, Healthy and Exciting New Year Ahead.