We all deserve something to look forward to, even more so after the events of 2020.
Who wouldn't want a Maldives holiday countdown to keep them going?
SAVE UP TO 50% ON OUR BEST SELLING TOURS
This weekend from Friday November 27th 2020 to midnight on Monday 30th November 2020 you can save up to 50% on our top 3 best selling tours and benefit from our Ultimate Flex Booking Policy.
4 HOUR MALE WALKING TOUR
Discover the stories behind Male's historical sites and delve into the rich culture of this island nation. Explore beyond the tourist beaten track and complete your tour with a bird's eye view from one of the city's tallest buildings.
BOOK BEFORE MIDNIGHT MONDAY AND SAVE 50%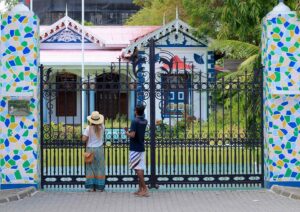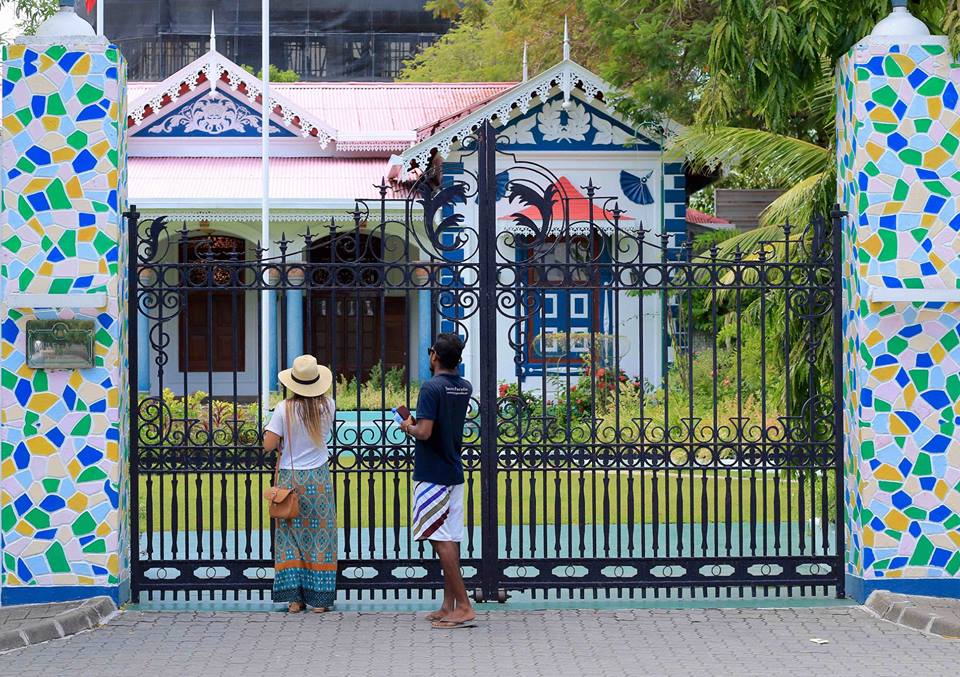 "It wasn't easy to find a company that could give us a flavor of the real Maldives, outside of the resorts. It was a great blend of history and local culture. Highly recommend it."
7 NIGHT SOUTH MALE ISLAND HOPPING
Island hop to experience beautiful beaches and marine rich waters. Delve into the culture and local lifestyle of the Maldives. An experience of a lifetime creating beautiful memories.
BOOK BEFORE MIDNIGHT MONDAY AND SAVE 25%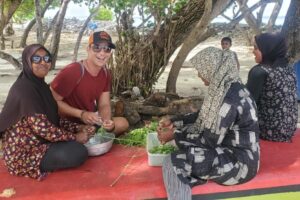 "We wanted to experience the true Maldivian culture so we chose the South Male Island Hopping Tour for the first week. We had the two most amazing guides taking care of us UB and Mashir. We bonded straight away, we felt like traveling with old friends and not two guides we have just met 1 day ago 🙂 Everything was perfect: from the local guesthouses to the food, to the people on the different islands, the activities, absolutely everything. It was my first time snorkelling but UB made it a lot easier for me by explaining what I needed to do in detail and even holding my hand for the first 10-15 minutes or so. I must admit I absolutely love snorkelling now and I am not that scared of the water anymore.
I am sure we would not have had the same experience without Ruth and her priceless guidance and the company of both Mashir and UB. Without any hesitation, I would recommend them to anyone wanting to experience the Maldives and have a perfect holiday."
4 NIGHT SHORT STAY EXPERIENCE
Enjoy four days exploring a small part of our island paradise. Immerse yourself in island life. Get active snorkelling and sit back and relax on white sandy beaches. An experience that you will be sure to remember.
BOOK BEFORE MIDNIGHT MONDAY AND SAVE 25%
"I was looking for a way to avoid the isolating resort-style vacation in the Maldives before my diving live-aboard, and Secret Paradise served as a great outlet into real island life and food, which I was afraid I would not get on the resorts. We stayed in a basic hotel owned by a retired tuna fisherman. The package enabled my meeting him and his family, eating at their home twice. That was most wonderful and I'll never forget the tuna curry for breakfast with dahl and other delights.
Activities included snorkelling, sandbank visits and island tours of Male capital city and the island we stayed on. They have boats and excursions already set up, so it's the convenience and attention that warrants the pricing you see. Maldives is an expensive place, no matter what you do.
Guides were super attentive and friendly; they were Maldivians who share their culture, history, and fun facts really well. They are service oriented — they wouldn't even leave my side at the airport until they saw I'd safely stowed my luggage in storage and knew exactly where I was going."
FLEXIBLE BOOKING POLICY
We understand that it's normal to feel cautious about making travel plans in these difficult times.
You're not alone. We've been talking to clients, both past and present, frequently throughout this difficult and uncertain time and have paid close attention to their feelings and feedback.
We've introduced our Flexible Booking Policy to give you total peace of mind so you can confidently book your next trip with Secret Paradise Maldives whilst eliminating any risk.
We want you to have clarity in where you stand with us going forwards and allow you to feel totally comfortable about changing your mind.
When booking any of our Black Friday deals you will be eligible for Ultimate Flex terms.
Changes you can make under Ultimate Flex:
The tour dates right through until the end of December 2022.
The tour package (you can move to an alternative tour entirely, additional charges may apply).
You are free to make an unlimited number of changes.
Unable to travel cancel within 14 days of arrival date and receive a full refund ( less any bank charges)
BOOK WITH CONFIDENCE
'I had scheduled a short stay in the Maldives through Secret Paradise.  Ruth was great at planning a wonderful itinerary for me, very professional and always responding by the next day (as there is a 9-hr time difference). All the documentation was very thorough as well. Unfortunately, I had to cancel my trip due to unforeseen circumstances. I think you can always tell a quality company by how well they respond when things don't go as planned. Ruth responded immediately and was very proactive in first informing me of what funds I was due back, and then ensuring the funds due back to me were sent immediately after receiving my information! My experience with Secret Paradise was wonderful – I am greatly looking forward to when I can visit the Maldives and will definitely be using Secret Paradise for my travel arrangements.'
mnd876, Orlando, Florida
Black Friday deals applicable for all bookings made between 27th November 2020 – midnight 30th November 2020 for travel dates 01st January 2021 – 31st December 2022.
Want to know more or have unanswered questions, please do get in touch.
Drop us an email sales@secretparadise.mv or send us a message direct from the website.
#letusguideyou