10 REASONS TO TRAVEL THE MALDIVES RESPONSIBLY IN 2023
It's not difficult to find a reason to visit the Maldives and it remains a destination that is sure to leave a lasting impression on anyone who visits. Its natural beauty and rich culture offer endless opportunities for memorable and meaningful experiences.

Many travelers may believe that a vacation in the Maldives must involve luxury and excess, but it is now possible to enjoy our island paradise in a sustainable and responsible way, while still having a memorable and relaxing vacation.

Whether you're interested in snorkeling through crystal clear waters, exploring local villages, engaging with locals or simply relaxing on a secluded beach, the Maldives has something to suit all interests, including those who have responsible and sustainable values at heart.

Here are our top ten reasons why we think you should choose to travel responsibly in the Maldives in 2023.
To protect the natural beauty of the Maldives
The Maldives is home to a unique and fragile ecosystem, with a variety of endangered species and delicate coral reefs. The Maldives offers a number of protected marine areas which include Baa Atoll Biosphere Reserve and South Ari Atoll Marine Protected Area. These areas are established to protect the marine ecosystem and its biodiversity, as well as to support sustainable development and tourism. By following established code of conducts published by organisations such as Green Fins, Maldives Whale Shark Research Program, Manta Trust and Olive Ridley Project you can help to minimize the impact on the environment and protect the natural beauty of the Maldives for future generations.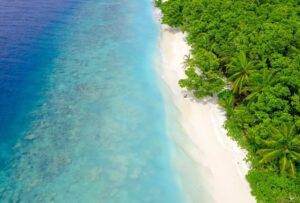 To support local businesses and communities
By choosing to stay at locally-owned guesthouse & hotel accommodation and supporting local island businesses, such as convenience stores and souvenir shops, you can help to stimulate the local economy and create employment opportunities. Supporting local island businesses can also help to ensure that the benefits of tourism are more evenly distributed and that the economic benefits of tourism are more widely shared within the community. This in turn supports long-term sustainability and prosperity of the Maldives.
To contribute to conservation efforts in the Maldives
There are an increasing number of opportunities to join conservation efforts in the Maldives. Participate in coral reef restoration efforts with Save the Beach, which may involve activities such as planting and tending to coral nurseries, monitoring and collecting data on coral health. Support the work of marine life organisations, Maldives Whale Shark Research program, Manta Trust and Olive Ridley Project, through citizen science. Becoming actively involved is great way to make a positive impact and contribute to the preservation of the Maldives' unique marine ecosystem. It is also a great way to learn more about the region's marine environment and how the co-system is interlinked.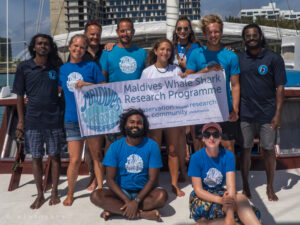 To support the preservation of local culture, crafts and traditions
Local traditions and culture are an important part of a destination's cultural heritage and they help to define the unique character and identity of the Maldives. By engaging with local communities and participating in cultural activities such as the Maldivian dance of Bodu Beru, not only can you learn more about the Maldives and its people, you are contributing to building mutual respect. By purchasing souvenirs made by local artisans; art, weaving, woodwork and lacquerware for example, you support the preservation of traditional crafts and skills. This can help to keep these traditions alive and ensure that they are passed down to future generations.
To have a more authentic and meaningful vacation
This may involve immersing yourself in local culture by participating in traditional activities, learning about history and customs, or trying local food and crafts, or it may involve experiencing the Maldives natural beauty and learning about the environment and marine life. An authentic and meaningful vacation experience allows you to connect more deeply with the destination, providing a sense of connection and meaning that goes beyond the typical tourist experience and which in turn helps to create a more positive and mutually beneficial relationship between tourists and local communities.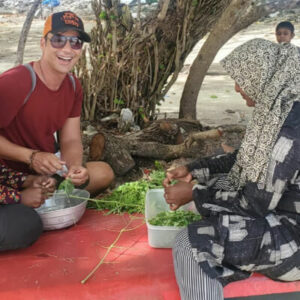 To enjoy a guilt-free vacation
Researching any destination, including the Maldives, before you travel will assist you in understanding the local culture, customs, and environmental issues. This will help you to be more respectful and aware of the local requirements and challenges. Choose a sustainable and responsible tour operator or accommodation provider who prioritizes sustainability and responsibility in their operations. This may include choosing locally owned or eco-friendly accommodation, properties that offer local and organic food, promote conservation and cultural sensitivity, as well as prioritizing local employment. This pre-trip research will allow you to travel in the knowledge that you are minimizing your impact and helping to preserve the Maldives for future generations.
To leave a positive impact
Tourism can have a significant impact on the environment including pollution, waste generation and habitat destruction. By adopting simple responsible travel practices such as using reusable water bottles, refusing plastic bags when shopping, turning lights and AC off when you leave a room. Or by supporting initiatives such as beach clean ups, tree planting and coral planting, you make a positive impact on the destination and contribute to the long-term sustainability of the Maldives.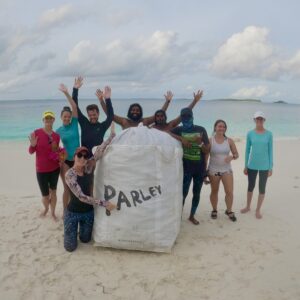 To have a more authentic and personalized vacation
Exploring an area with a local guide can provide an opportunity for cultural exchange and can give you a deeper understanding of the place you are visiting. A local tour guide can tailor the tour to your interests and needs and provide recommendations for activities and experiences that are unique to the Maldives. They can provide insight into the history, culture and way of life and open 'doors' not always available to independent travellers.
To create lasting memories
Studies have shown that vacation experiences that are meaningful and authentic can have a positive impact on well-being and can contribute to feelings of happiness and fulfillment. By immersing yourself in local culture and having meaningful experiences, you can learn more about yourself and the world around you providing opportunities for personal growth and self-discovery. By sharing such experiences with friends and loved ones, you can create lasting memories that bring you closer together.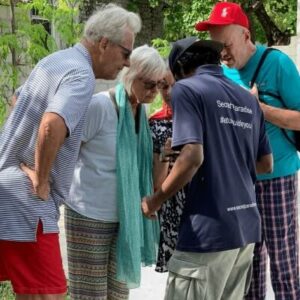 To be a voice for responsible tourism in the Maldives
The greater the consumer demand for responsible tourism, the more likely it is that tourism stakeholders, including hotels and tour operators will prioritize sustainability. This is because businesses and organizations generally respond to the needs of the consumer and are more likely to adopt sustainable practices if they see that there is a demand for these practices from their audience and guests.
Tourism can be a force for good, a force for change and a force to educate.
By choosing to travel with Secret Paradise, not only will you enjoy our island paradise home, but you will also actively contribute to the protection and conservation of the Maldives and it's local economy. This is just one of the reasons why we were ranked in Wanderlust's Top 10 Sustainability Initiative Tour Operators 2022.
If you are thinking about booking a tour with us, do so before the end of January 2023 and enjoy a 10% discount. Just apply this reference when you book online: GIFT2022
You can check out all our tours here.