10 Guidelines for visiting Maldives Local Islands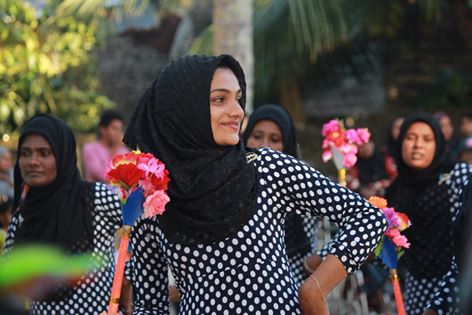 Part of the enjoyment of travel is experiencing local culture. Learning how others live. Understanding through history and religion how a country was established. Tasting new cuisines. Observing daily life. Meeting new people. Sharing stories and developing new friendships.
In the excitement of visiting a new country or booking your dream Maldives holiday at a fantastic price it can be easy not to consider the different customs, laws and regulations that you are likely to encounter. So if you find you haven't had time to do your research follow our guidelines below. They will ensure you get the most out of your Maldives local island holiday without causing offense or being disrespectful to those who welcome you.
1. The Maldives is a Muslim country and care needs to be taken in relation to the dress code on local islands. Whilst it is acceptable for men to wear T Shirts and shorts or swim shorts; females should avoid causing offence by maintaining a more conservative approach to clothes by wearing T Shirts, loose shorts or sarongs and avoid wearing bikinis and swimwear unless on an un- inhabited island, picnic island, sandbank, dive boat or resort island. Some guesthouses do provide private sunbathing areas on a tourist beach or on the terrace of the guesthouse, however, it is not acceptable to walk around the island wearing a bikini.
2. Who wouldn't want to get into the water in the Maldives, be that for a paddle, to swim or just to float. Bikini or swimming costumes should be limited to resorts, boats and designated tourist areas on local islands. In the majority of cases on a local island we advise T Shirts and shorts as the norm for all female travelers. If you are not travelling with Secret Paradise and are unsure ask for advice from your guesthouse. It is their responsibility to ensure guests are dressed appropriately.
3. Maldivians, as Muslims, are prohibited from consuming alcohol; hence there is a total restriction on alcohol being available on inhabited local islands, which includes the capital Male. Please don't bring alcohol through the airport as it will be confiscated. Don't even try the vodka in a water bottle trick! If you are visiting a resort or a safari boat where alcohol is readily available for tourists, consume and enjoy whilst you are there but avoid bringing it back with you to your guesthouse.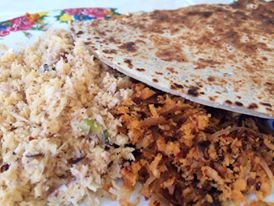 4. Pork is also forbidden so don't expect bacon butties for breakfast, Instead take the opportunity to try a traditional Maldivian breakfast dish: masshuni and roshi – flaked tuna, grated coconut, chilli and lemon mixed together and eaten with a flat style bread which makes a refreshing change and should you be converted it is very easy to make at home!
5. Staying on a local island means that you will be staying within the community and will witness many aspects of daily life. One of these will be the call to prayer. This compelling and melodious sound, particularly at sun rise and sunset can be quite mesmerizing. Should you have the opportunity to visit a mosque men should ensure their legs and body are covered. Whilst women should also ensure their head and shoulders are covered by a shawl or sarong for example.
6. When meeting a local for the first time, a handshake is the most common form of greeting. The greeting, however, between a man and a woman can be slightly different as many men and women generally do not engage in physical contact. On these occasions a simple nod or a slight bow will do. If unsure let the woman offer her hand first.
7. Learn a few simple words and phrases. If you can say 'hello', 'thank you' and 'goodbye' for example locals will respect the effort you have made to be polite in their language
8. Should you be fortunate enough to visit the home of a Maldivian be sure to remove your shoes before entering, leaving them at the front door or where you see others have left theirs. As you enter the home it is usual to express the following greeting 'as-salaam alaykum'. Gifts are by no means expected when you visit a family home however, they are always gratefully received. If you know you are going to visit a family home consider bringing a small item from your home country or something that is not available in the Maldives. Hot Cross Buns and apple crumble have always worked for me!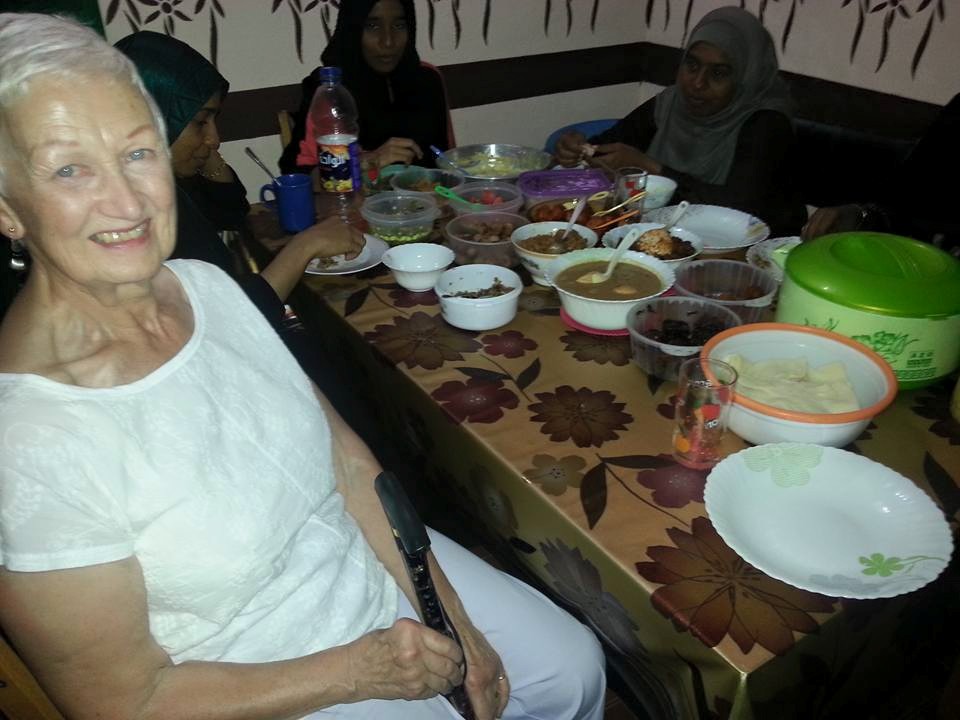 9. If you choose to invite your new Maldivian friends for a coffee or a meal at a restaurant, you will most likely be expected to pay so don't be surprised when the bill is presented to you!
10. Finally, we all want to take home memories of our travels in the form of photographs but do always ask permission if you wish a local to be the subject of your image. Not only is it the polite thing to do  – it is likely to lead to a far more rewarding experience for you both.
If you remember nothing else remember this:
You are a guest in the country you are visiting. Guests respect the places where they visit and act in a way that makes them a welcome guest. By following this small piece of advice you will not only find that you fit in with the culture, but that you are treated with respect and made welcome wherever you go.
When you travel on a Secret Paradise tour the above points will always be honoured. Our  local representative will offer advice and guidance and ensure that your experience is one to remember for the right reasons.