The World's First Maldives Swimming Tour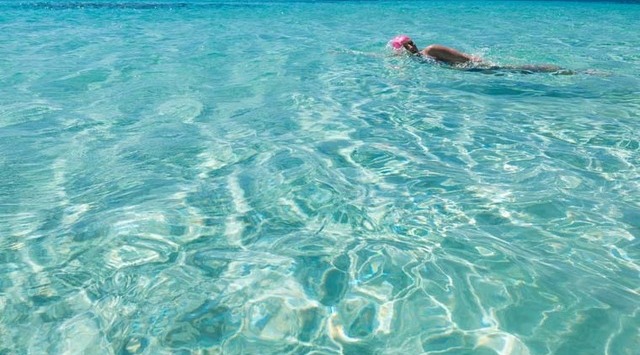 If you're looking for a swimming paradise look no further; SwimTrek in conjunction with Secret Paradise Maldives are heading to the Maldives on board Ensis Felicity !  Join them for a liveaboard escape to the country of 26 coral atolls containing well over a thousand palm fringed islands.
SwimTrek was founded in 2003 by Simon Murie who was planning for his 30th birthday. He remembered as a boy growing up, reading about Byron's crossing of the fabled Hellespont which divides Europe and Asia in north-west Turkey way back in 1810. Simon took himself off to Turkey to attempt it himself, but it was anything other than easy to organise. It took him around a week to get the requisite permissions from the local council, the army and the coastguard as well as finding a pilot willing to escort him across. The swim itself took just under an hour to actually swim it. This total imbalance between time organising and time swimming made him realise that there must be other swimmers out there who also wanted to do these great swims but didn't want to spend the time organising it all. Hence the idea behind SwimTrek was born!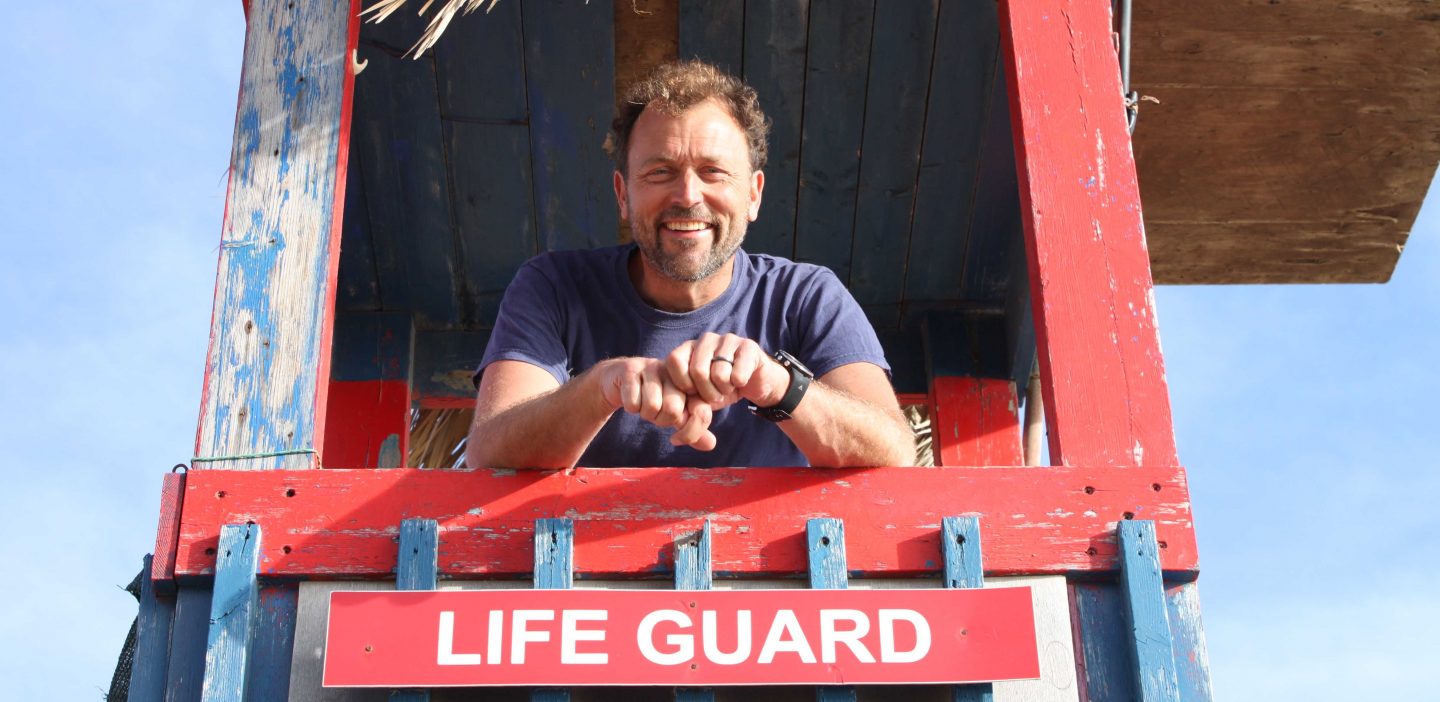 'Since those days we have organised swims in over 40 locations worldwide' states Simon. 'We don't just swim for the sake of swimming. As for the Hellespont all those years ago, we at SwimTrek feel that there needs to be a reason to do it. Hence all our locations have something special about them and we are delighted to add the Maldives paradise to our trip portfolio.'
With crystalline waters, blue lagoons and extensive reefs, Vaavu and South Malé atolls offer a peaceful sanctuary for a week of swimming and cruising. It's the ultimate way to explore this archipelago that lies above and below the Equator. Float, gaze or swim with turtles and shoals of eagle rays during many of our crossings. Hunt out the wonders the Maldives has to offer and during the week complete a full crossing of Vaavu Atoll.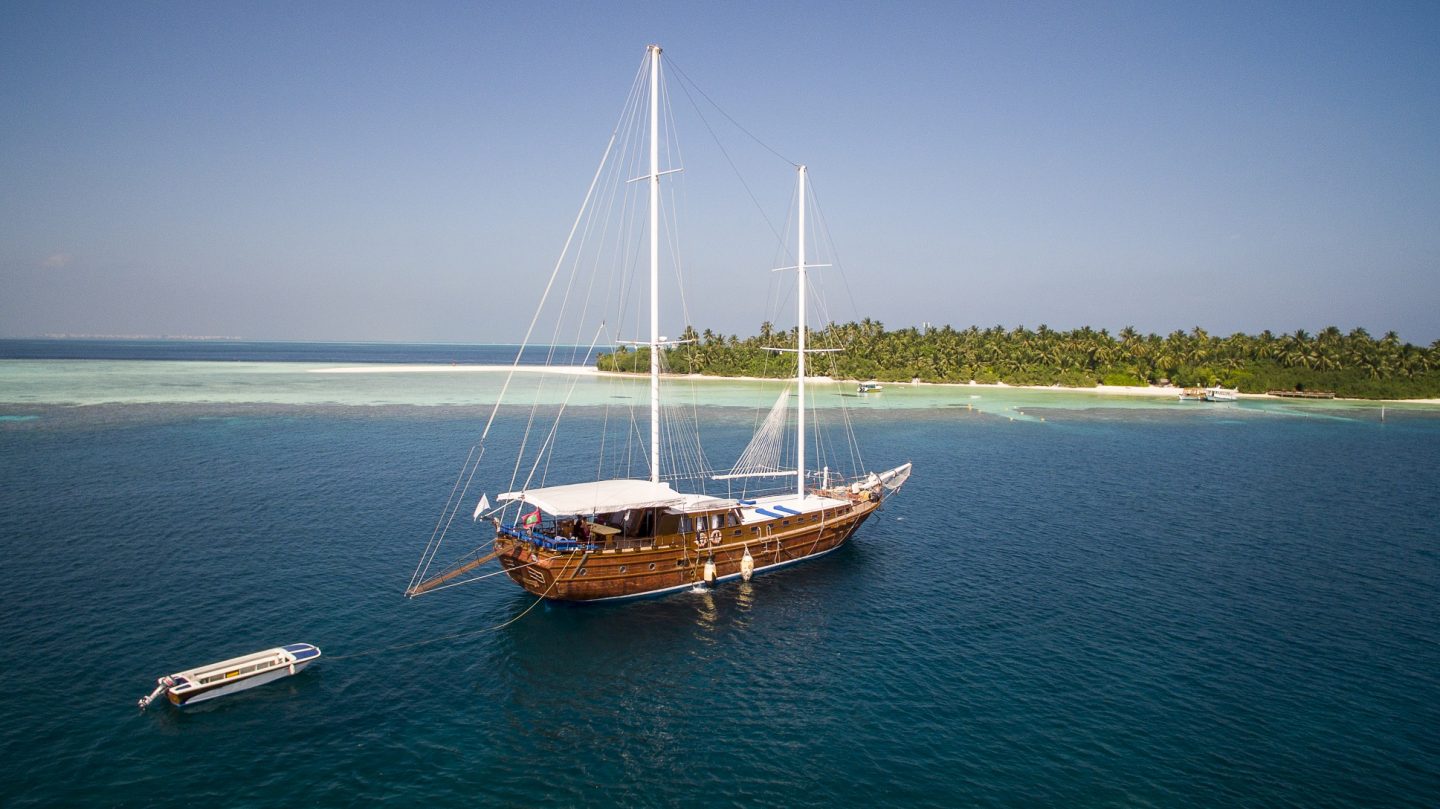 Circumnavigate islands, cross between islets, float along reefs and all the while take in the abundance of coral and magnificent marine life below. All this is done on-board our traditionally crafted 28m gullet MV Felicity which journeys between, within and around these atolls picking the day's best swimming opportunities. As well a great boat, the trip is fully catered with all meals provided by an on-board chef.
SwimTrek offer you a wonderful swimming experience and an unforgettable trip. You will be swimming in some of the most stunning water in the world. Each tour has a selection of swims, some of which may challenge you and others which will undoubtedly enthrall you. There is simply no safer way for you to swim in open water. With qualified and experienced guides and sufficient safety escort boats, you will be looked after  every stroke of the way. Even your swimming stroke will be videoed for analysis and swimming tips!

With four trips already scheduled between February and April 2017 dig out your swimwear and goggles and get yourself booked to join SwimTrek on one of these fabulous trips.