DISCOVER YOUR OWN SECRET PARADISE IN THE BEAUTIFUL MALDIVES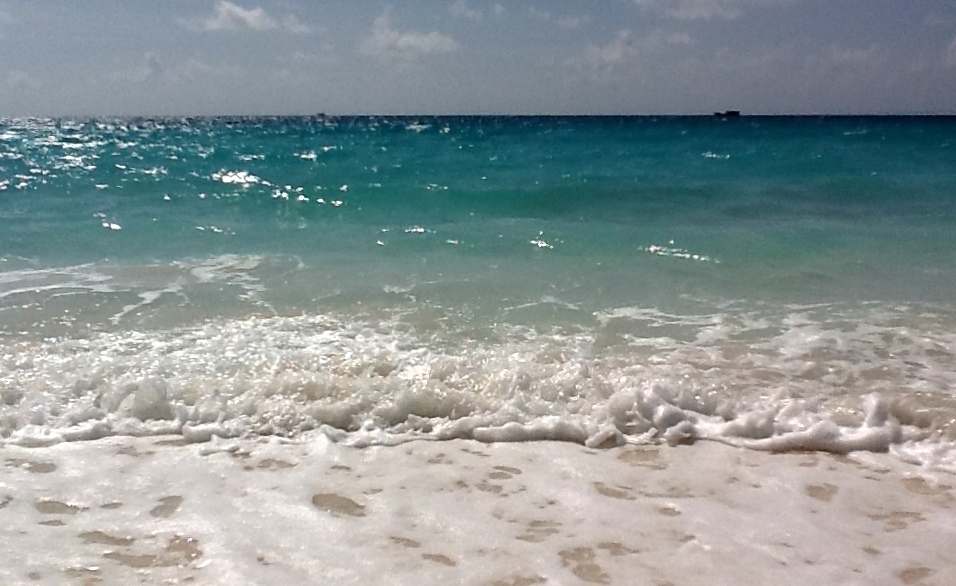 More and more travellers are desiring unique and personal holiday experiences, further from the usual tourist hot spots. It's not surprising therefore that an increasing number of people are consciously choosing to travel local.
Local travel allows us to discover the true essence of a destination. It connects independent and mindful travellers with local residents and provides opportunity to explore what life in a given place is truly like.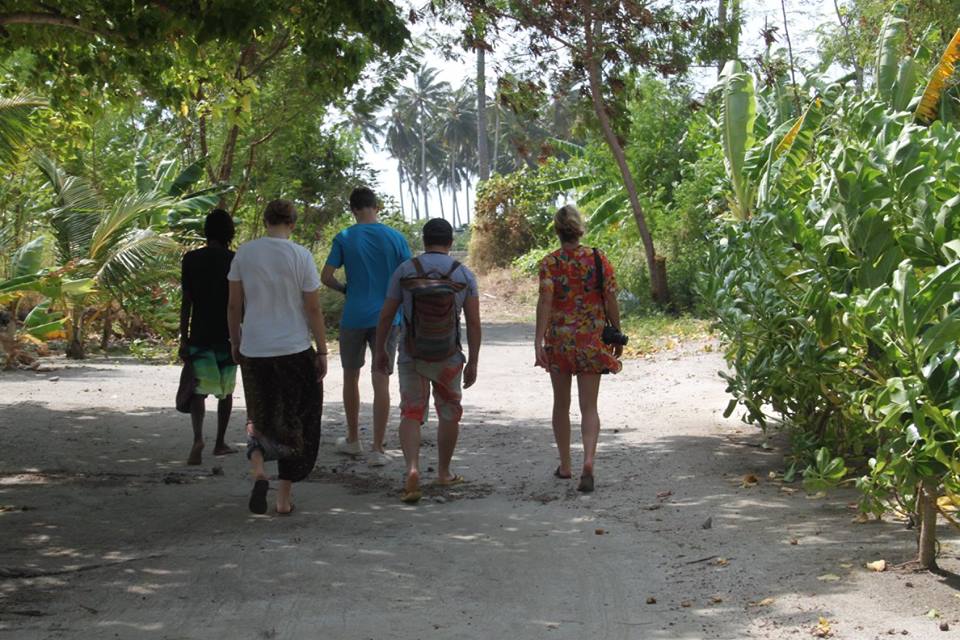 Why Choose Local Travel In The Maldives?
The Maldives is generally regarded as an exclusive high-end tourist destination. Resort style vacations offer luxury and private holiday experiences. Yet one of the best-kept secrets of the Maldives is in fact local travel – a more affordable alternative to a resort style vacation.
Think white sandy beaches and sparkling tropical lagoons fringed with coconut palms. A local island vacation ticks many of the boxes of a typical resort experience, but has the added bonus of an authentic holiday rich in culture. Embarking on a local island tour not only has the big plus of a cheaper price tag, but also means discovering inhabited and uncrowded islands.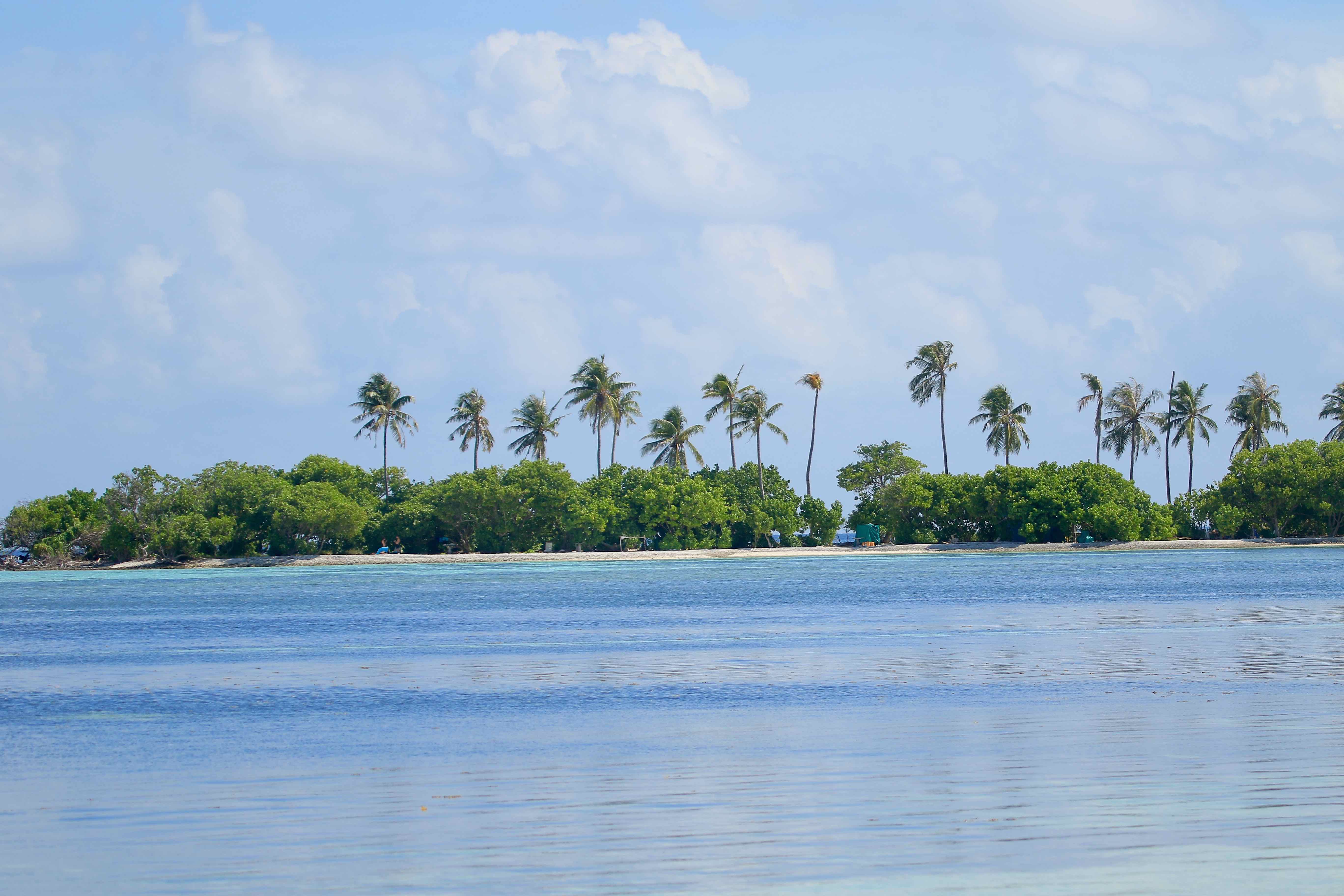 Travel local and you are destined to access many places most tourists will simply not get to see. Cruise between sunny Maldivian islands on board a local ferry and be graced by the true natural beauty of the Maldives. Wander the surroundings of each tropical island and discover the Maldivian way of life. Gain real insight into Maldivian culture by tasting traditional foods like hedhikaa (afternoon tuna snacks) and learn a little of the local language, Dhivehi.Relish the perfection of uncrowded beaches and beautiful tropical temperatures. Island depending, it's possible that you may just find yourself to be one of just a handful of tourists staying at a particular island at any one time. Staying local means there are also options to enjoy private sandbank excursions, fishing, snorkeling or diving trips, dolphin sunset cruises or full days of adventure activities.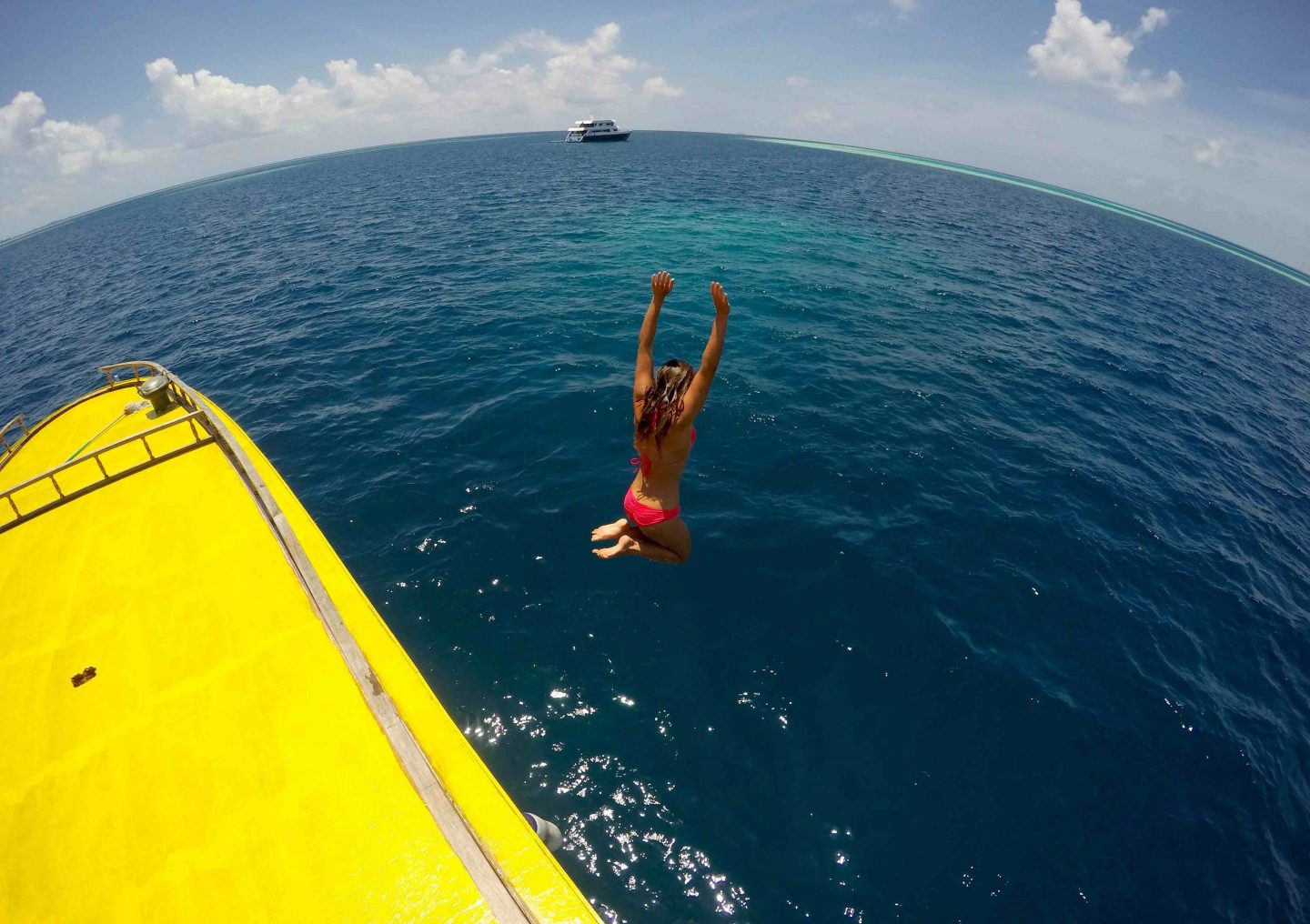 How Can Secret Paradise Help With Your Maldives Travel Plans?
Secret Paradise is an expert local travel and tour company in the Maldives, established in 2012. Our team specialises in providing unique and fun holiday experiences for travellers of all ages.
Whether it's an adventure holiday you are looking for or a cultural tour, Secret Paradise will ensure that you gain the very most out of your Maldives vacation. Trips and tours include guided cultural adventure tours, diving and snorkeling packages, yoga retreats and daily excursions. Our team will help you to select a trip that's right for you and your holiday budget. Here at Secret Paradise we aim to ensure that your special time in the Maldives is the perfect trip of a lifetime.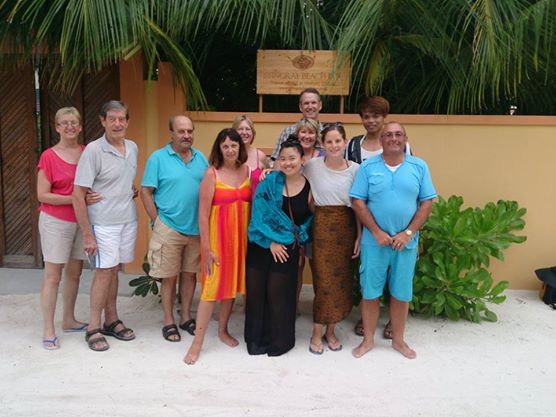 Advantages Of Travelling With A Local Guide In The Maldives
Embarking on a Secret Paradise Tour with your own personal Maldivian guide ensures that your trip is fun, authentic and gives you real insight into local Maldivian life. You will gain personal and professional insight into Maldivian culture, history, traditions, food and language, fused with the exploration of picturesque islands. Travelling in the Maldives with a local guide also allows access to unique encounters that most tourists will not experience. These include spending time with local NGO Save The Beach and dining in the home of a local family.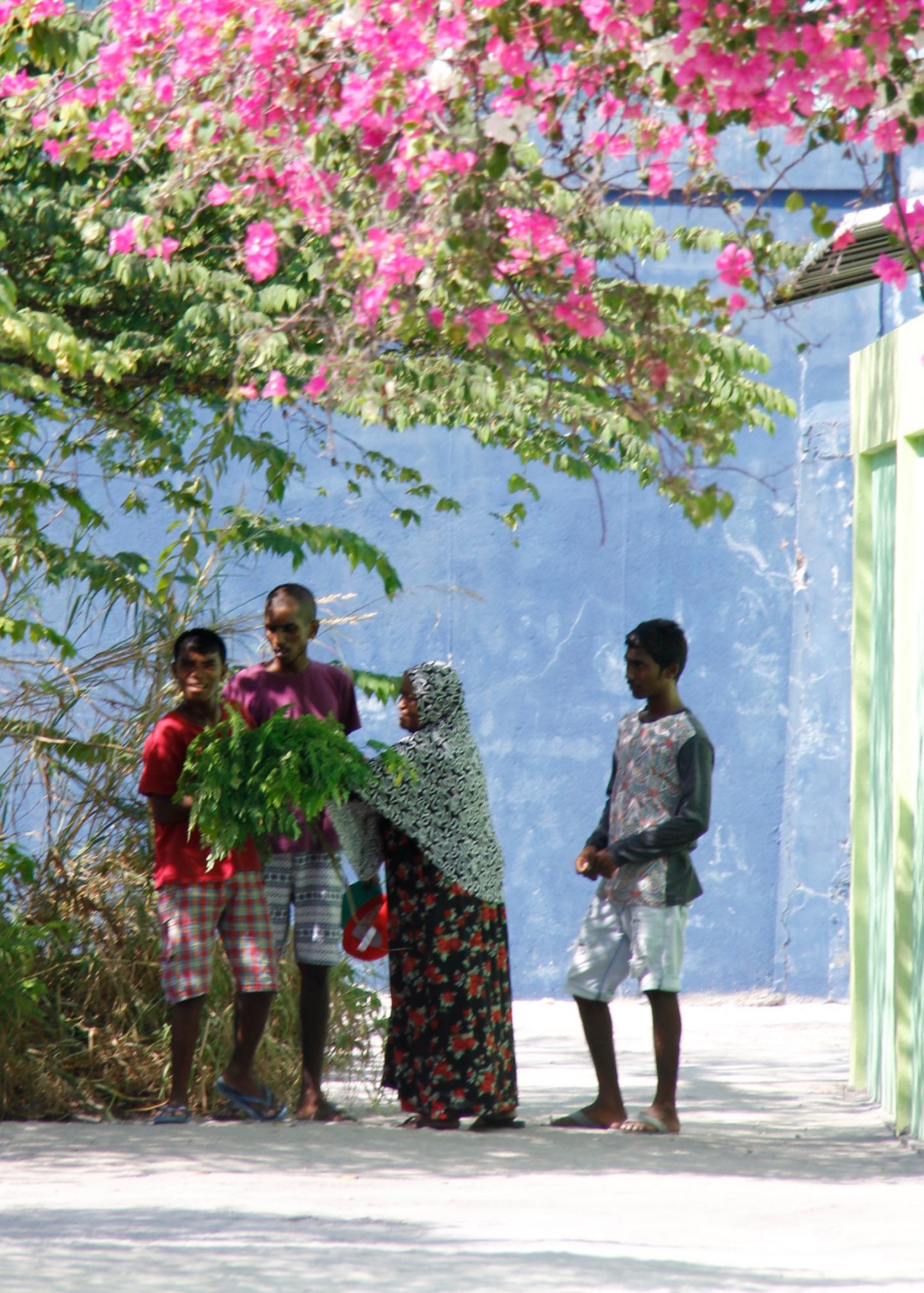 As the leading local tourism operator in the Maldives, the knowledge of our Secret Paradise guides is second to none. Our guides combine rich cultural insight and fun into every Secret Paradise holiday experience. Your English-speaking local guide will allow you to discover the 'real' Maldives in a memorable way and will answer any questions you may have along the way.
Each day our experienced guides will discuss with you the next day's itinerary, ensuring that you are well prepared for the coming day's activities and agenda. Our professional guides' local know-how will ensure a smooth and hassle free holiday experience for you throughout your time in the Maldives.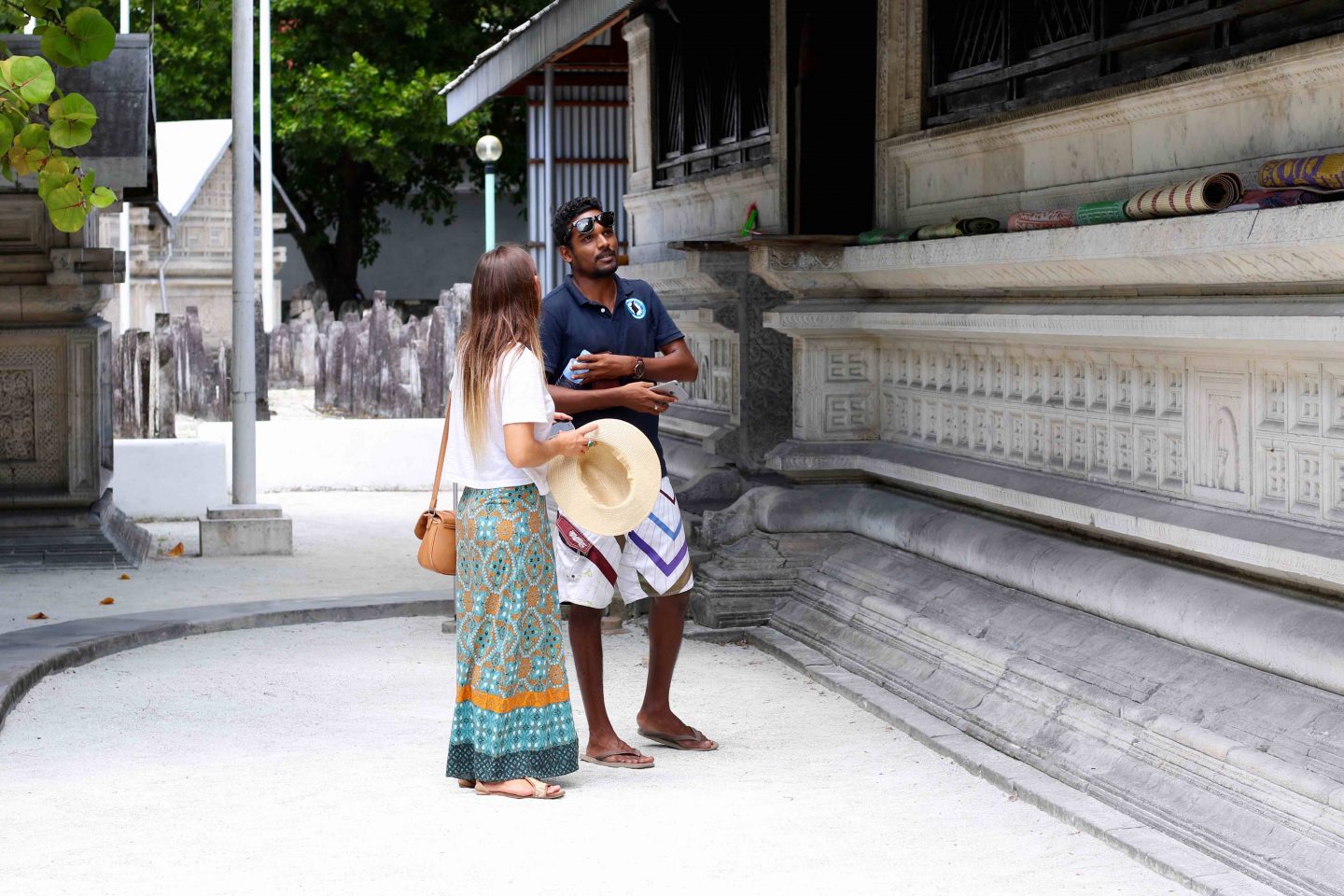 Come travel with us on our popular 7-Night South Malé Island Hopping Tour!
Why stay at just the one Maldivian island when you have the opportunity to discover two or three? Our 7-night South Malé Island Hopping Tour combines local life, excursions, watersports and relaxation, all with the essence of a beautiful tropical island escape.
Accompanied by your Maldivian guide, travel to Hulhumalé, Guraidhoo and Maafushi islands, in the stunning South Male Atoll. Enjoy your stay at a peaceful guesthouse, dine with local families in their homes, sample traditional Maldivian food, discover how the local 'dhoni' boat is built and learn the art of the Bodu Beru dance. Add in amazing snorkeling trips, private sandbank excursions, breathtaking sunsets and scenic cruises to picnic islands for a truly unforgettable local Maldives vacation of your own. Book now to discover your own secret paradise in the Maldives, on our popular 7-night South Malé Island Hopping Tour.