Island Hop and Help Clean Up the Environment in the Maldives
[youtube https://www.youtube.com/watch?v=qAxEiTAICM0]
One of the tours we offer at Secret Paradise Maldives is an island hopping experience that allows guests to assist in local environmental projects. As part of our commitment to Eco Tourism and Responsible Tourism Policies we bring international tourists to the Maldives each year to become more educated about the growing environmental issues not only specific to the Maldives but around the world.
We were delighted to welcome a guest from the UK in January 2018, Sandra, island hopped between 4 islands and whilst on Maafushi spent time with the team at Eco Dive Club along with her guide Kamey.
Sandra's trip included:
Snorkeling and Beginner Dive
Snorkeling with her guide Kamey to enjoy the wonders of the beautiful Indian Ocean. Sandra also over came her fear of diving completing a Discover Scuba dive, not only was she so delighted with her accomplishments but also we were so glad she got to try something she actually said she would never do!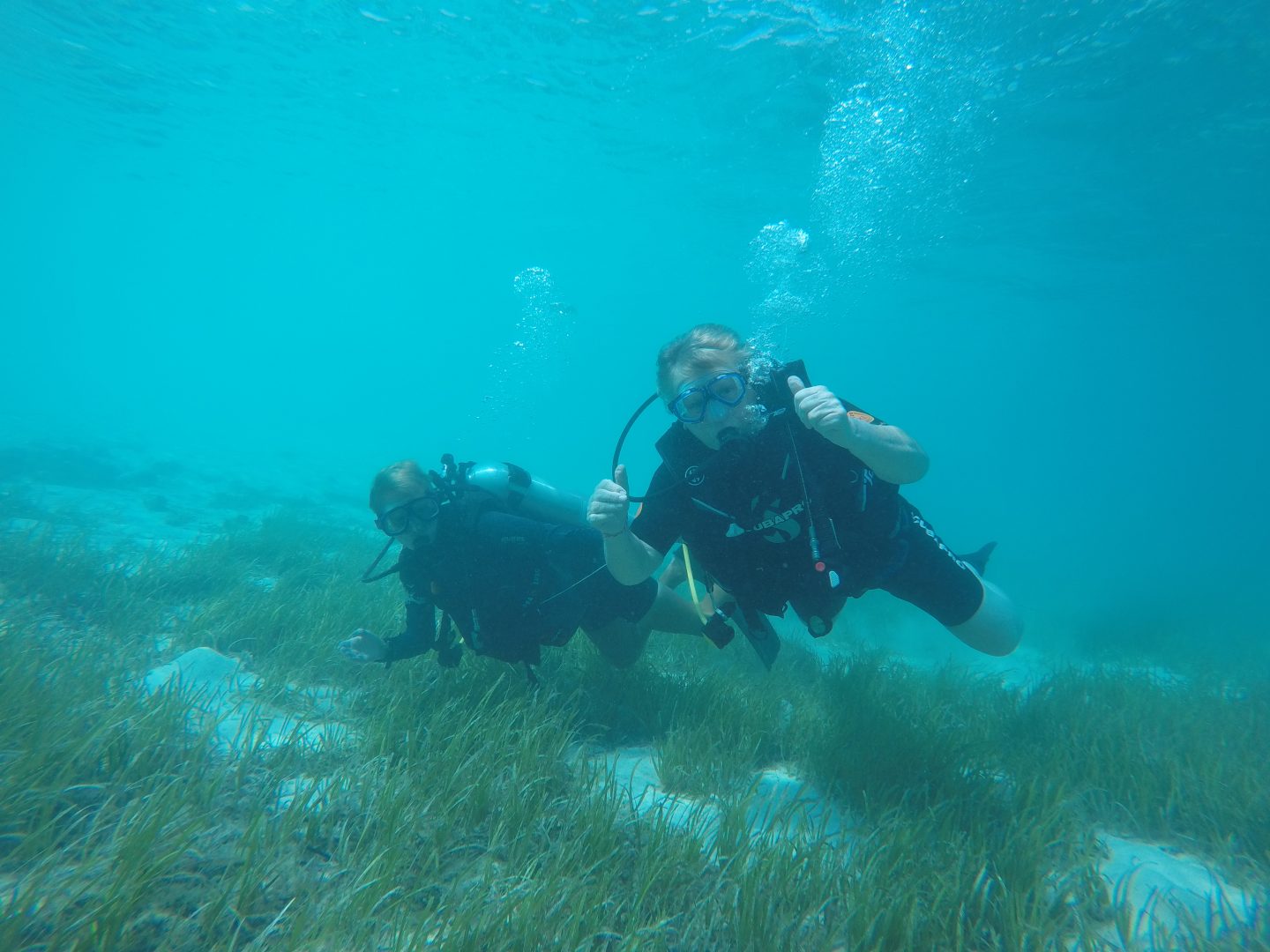 Beach Clean Up
Another day they went to Lily Rest beach front to do a beach cleanup. What they found was very concerning and a continuing problem on the beaches. They found bottle tops from water bottles, drinking straws and plenty of Supari papers (Supari is a fruit nut called Acrea, many locals chew this like many Westerners chew gum). A further beach clean of the same area is conducted later in the week to highlight how quickly rubbish can accumulate.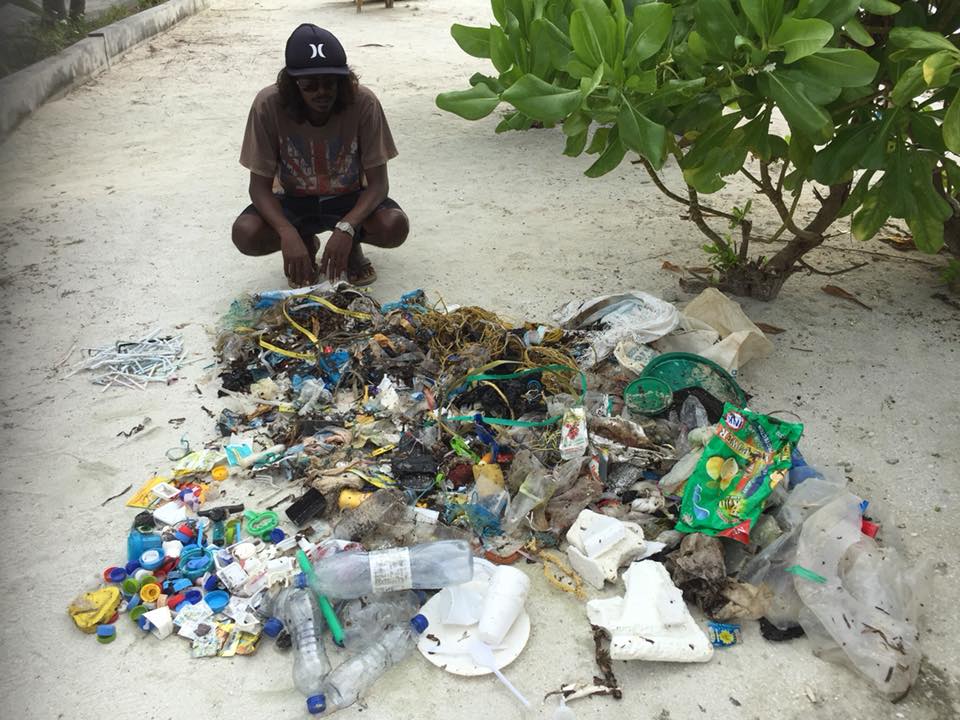 Coral Watch
This exercise teaches our guests about the health of the coral reef. You don't have to be a marine biologist to recognize and register your findings with the Australian Coral Watch database. There is a comparison table where you can check the health of the coral you find, the darker the colour of the coral the healthier it is.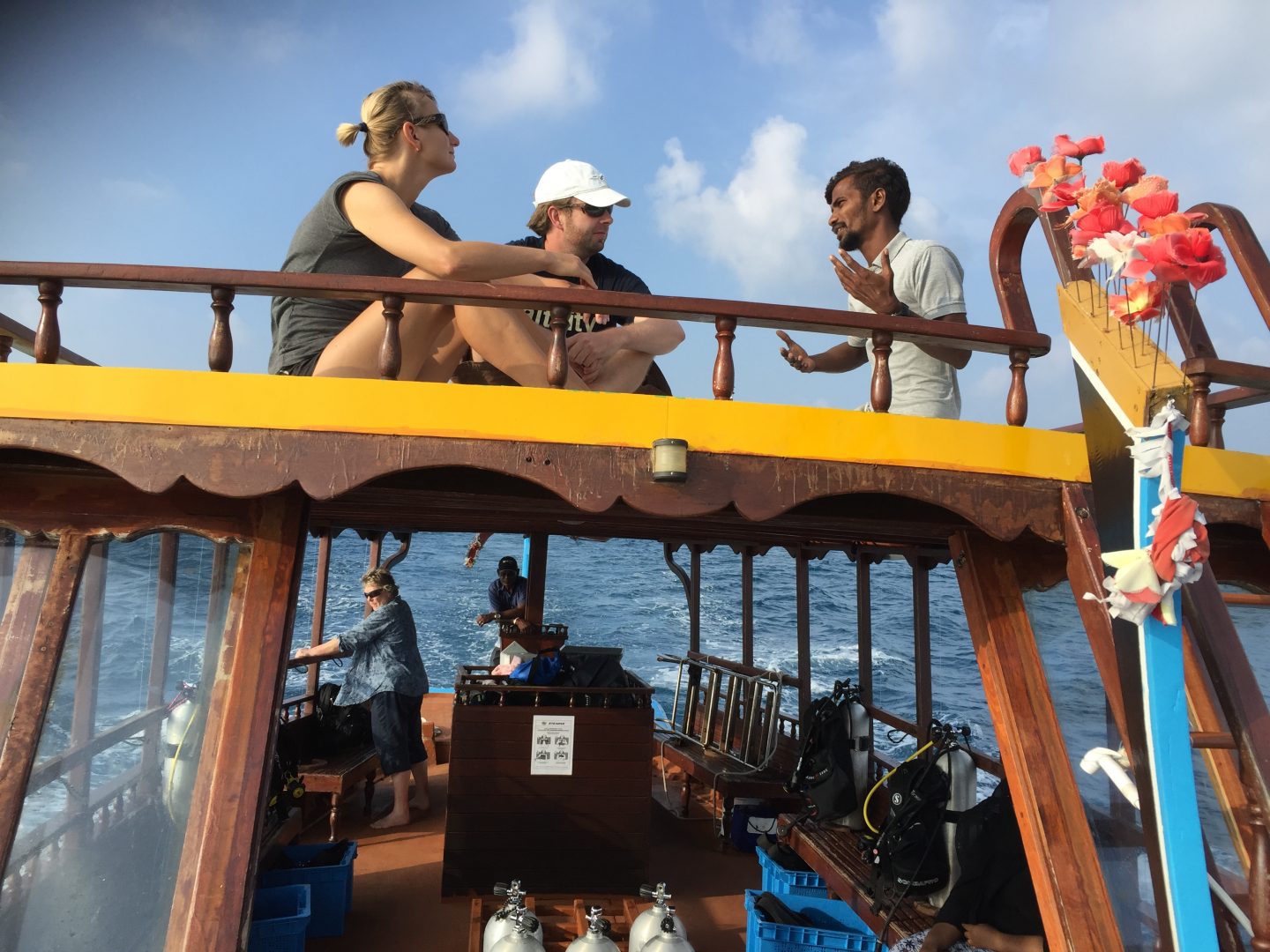 Learning About the Indian Ocean
Sandra met the team daily at the dive centre where she learned more about how the Maldives was 'born', the importance of fish species and so much more. The team love sharing their passion and knowledge with visitors.
Coral Nursery
At the Eco Dive Centre in Maafushi they have a coral project. The coral nursery in the lagoon is being regrown by attaching pieces of coral with cable ties to create a new coral frame! It's initiatives like this thatallow guests to learn as well as assist with projectsthat keep the eco development alive in the Maldives. We hope that many more islands follow suit.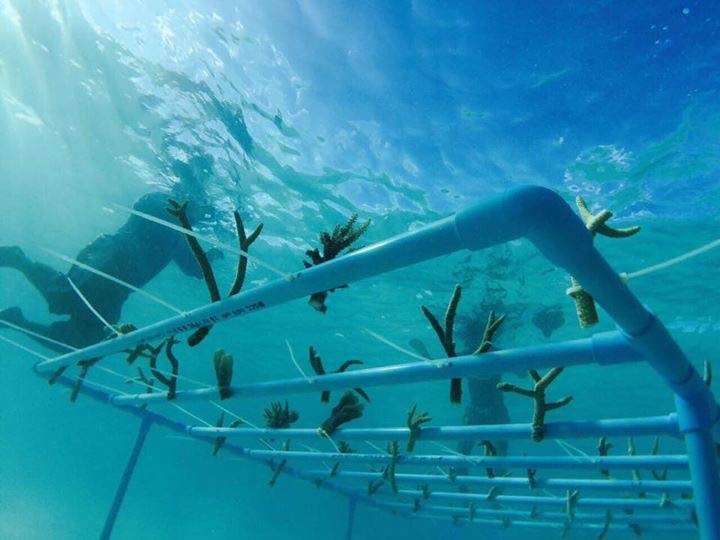 During Sandra's stay she learned so much about what they do at the Eco Dive Club. We asked Renee Sorensen, whose first experience of the Maldives was with Secret Paradise, from Eco Dive Club a few questions:
What is Eco Dive Club and how does it differ from a regular dive club?
Eco Dive Club, Maafushi is different from others – we are more environment oriented. We have a big passion for the ocean and the environment… we want to make a difference. We use nature every day when we are diving, so we want to give back to nature and especially the ocean. The ocean doesn't need people, people need the ocean.  We arrange beach cleanups, reef clean ups, Crown of thorns clean ups, coral planting and work hard to inform everyone possible about the importance about the corals and the problem with trash and plastic.
What do you find have been the biggest changes to the ocean in the last 10 years?
The biggest change is that there is so much more plastic and trash
Far more dead corals, because of bleaching in 2015 and more recently, as well as due to reclamation and construction.
Can tourists visiting the Maldives make a positive impact on the environment during their visit?
Tourists who are coming to the Maldives can make a big and positive impact. Tourists that are diving with us and assisting with projects are an inspiration for other tourists and locals. They spread the word both in the Maldives when they are here and when they come home. Then other tourists come, because they also want to help or join on coral planting and other environment activities.  Locals see that it will make a difference if we work together. Tourists that come will spread the awareness.
What suggestions would you make when someone is looking to book an eco friendly vacation?
If you want to make a difference, contact us for Eco active diving or Secret Paradise Maldives. We are both passionate about the environment. Secret Paradise has a lot experience here in Maldives and Ruth knows where to book your holiday eco friendly, or even if you want to join to assist in projects. You can be a diver or non diver, there is plenty to achieve both above and below the water!
Book your eco holiday now