Island Hop the Maldives with Secret Paradise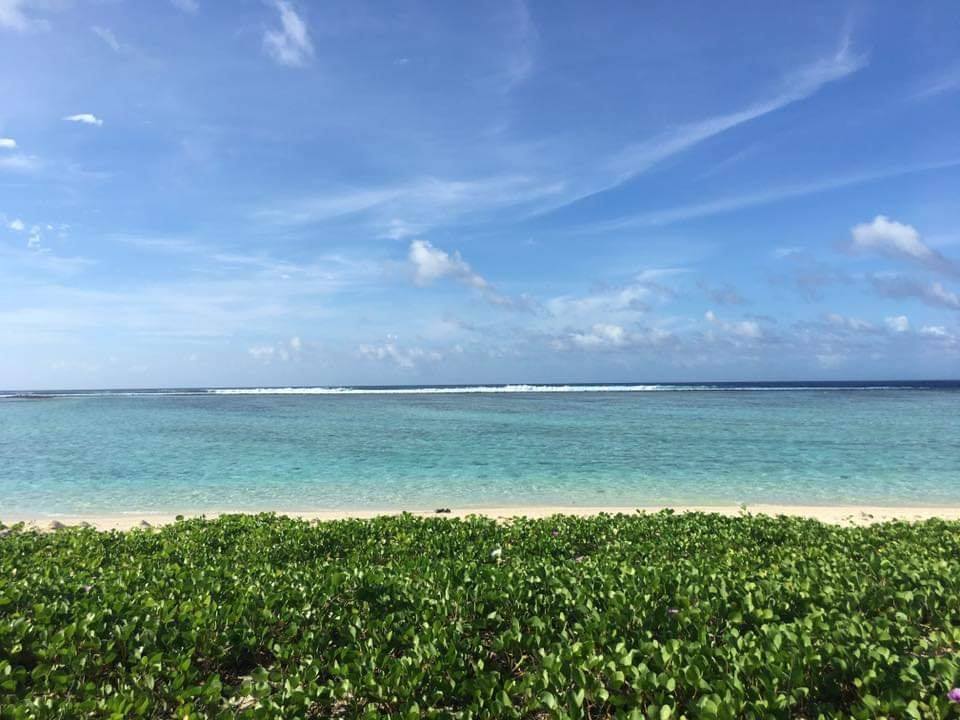 Island hopping in the Maldives does have its logistical challenges but makes for a far more exciting and interesting way to explore our paradise home. Why not allow us to make life easier and join  our 7 night South Male Island Hopping tour to discover culture and tradition as well as all the best the Maldives has to offer.  Accompanied by your Secret Paradise guide discover Male, Guraidhoo, Maafushi & Gulhi on a 7 night trip that provides the perfect opportunity to combine local life with popular excursions, water sports and relaxation.
Male City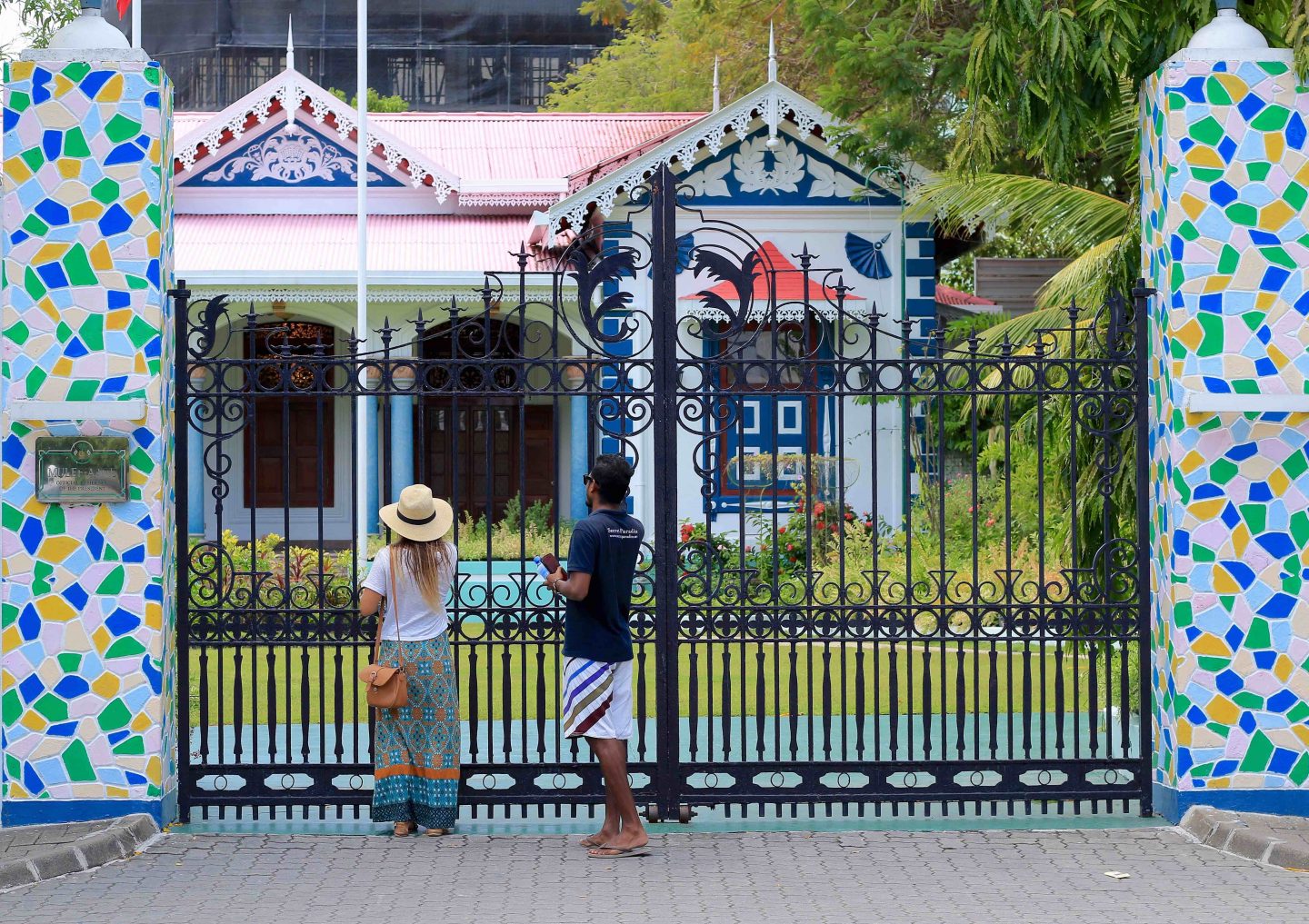 Male is the capital city of the Maldives. It is the ideal place to enjoy local culture and the hustle and bustle of our nation's capital before being whisked away to tropical paradise. Accompanied by one of our tour guides you will visit the fish market and local market, Presidents Palace, Sultan Park and Friday Mosque as well as a few hidden gems off the main tourist path.
Guraidhoo Island
Guraidhoo island located almost on the southern tip of South Male Atoll is recommended for scuba diving, snorkeling and surfing. It is a perfect island to experience and learn more about local culture and traditions. A 60 minute tour around the island highlights locals going about their daily routine; carpenters at the small boat yard traditionally constructing typical dhoni boats, locals drinking coffee in the many small coffee shops and children playing simple games in the street. Sit and watch the sunset alongside the locals on the public beach or kick back in a traditional seat called a 'jolie' and watch the world slowly pass by. You will also get to enjoy dining at a local family's home with traditional Maldivian food that you will not experience in a café or restaurant.
Maafushi Island
Maafushi was once a very typical Maldivian local island but since the introduction of local tourism it is proving a popular destination for those wishing to experience the Maldives without paying resort prices. Maafushi is located only 90 minutes away from Male by ferry boat or 30 minutes by speedboat. There are two beaches on opposite sides of the island, one of which is a tourist bikini beach. With over 70 guesthouses some with 6 floors there are plenty of accommodation options to meet all budget needs. There are a variety of local cafes and guesthouse restaurants, some situated on the harbor and with water sport and excursion providers all eager for your business Maafushi provides the ideal destination to discover the Maldives on a budget and mix with other tourists.
Gulhi Island
Gulhi island is practically next door to Maafushi  but is a much different island to its close neighbour. This island has hardly any vehicles as it is only 5.8 sq km. You can walk around the whole island in maybe 10-15 minutes and it is really quaint and retains it's local feel. This island is ideal for people who love the quite life with a little bit of R&R. It has two beautiful bikini beaches and is ideal for a holiday where relaxation and reclining on a sun lounger is the priority!  You can still enjoy a range of water sport activities, snorkeling, scuba diving and even surfing here just ask your tour guide who will be pleased to assist you with arranging this.
What our guests think
"Best holiday ever"
"Just got back from our first visit to the Maldives. Me and my husband chose to spend our honeymoon in the Maldives after we found a nice flight offer I was so overwhelmed by the amount of information and things to do, how to choose activities, resorts I decided to contact a local agency who could advise us better.
I have found the Secret Paradise contact details in the book along with Ruth's name and contacted her via the online form on their website. She replied very quickly proposing different options. We wanted to experience the true Maldivian culture so we chose the South Male Island Hopping Tour for the first week and then Ruth helped us choose a resort for our 2nd week and we chose Olhuveli.
We had the two most amazing guides taking care of us UB and Mashir. We bonded straight away, we felt like traveling with old friends and not two guides we have just met 1 day ago 🙂 Everything was perfect: from the local guesthouses to the food, to the people on the different islands, the activities, absolutely everything. It was my first time snorkelling but UB made it a lot easier for me by explaining what I needed to do in detail and even holding my hand for the first 10-15 minutes or so (thanks UB). I must admit I absolutely love snorkelling now and I am not that scared of the water anymore.
I am sure we would not have had the same experience without Ruth and her priceless guidance and the company of both Mashir and UB. Without any hesitation, I would recommend them to anyone wanting to experience the Maldives and have a perfect holiday. Also, I am sure that we will return very soon for part 2."
Iona ~ Trip Advisor July 2018
This 7 day/8 night tour departs every Sunday, book before end of January 2019 and save 10%. Quote XMAS18. Private and tailor made tours available upon request
For more information on this tour or other trips contact our sales team here sales@secretparadise.mv