10 Reasons to Visit the Maldives in 2021
It's not difficult to find a reason to visit the Maldives and our island paradise nation reigned supreme as the most popular country people want to visit in 2021. According to a study by Club Med, who analysed Google search data, holidaymakers appear to be looking to travel far from home with the Maldives as the country at the top of their list.
Added to this it was announced yesterday that the Maldives had won Best International Holiday Destination awarded by International Travel Awards 2020.
Here are our top ten reasons why we think you should choose the Maldives as your vacation spot for 2021.
1. The Maldives offers a safe haven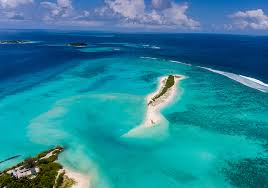 Safety in the Maldives is of paramount importance to the Maldives government, travel advisories and local authorities.
The Maldives has a distinct geographic advantage as an archipelago. Individual islands provide a natural safe environment for visitors, especially if there are controls in place when entering and leaving. These individual resorts or local community islands can also be quickly shut down if a suspected case emerges, which was seen at the beginning of the pandemic.
The Maldives government and tourism industry have created a robust set of guidelines and requirements for all aspects of the guest journey, from arrival to departure. These guidelines reduce the risk for the guest, locals and tourism industry workers.
All tourism accommodation providers have to receive approval from the Ministry of Tourism in order to re start operations. Many resorts and tourism businesses have ensured they offer additional safety procedures over and above the government guidelines, which on some resorts include PCR testing upon arrival at the property.
At Secret Paradise we have worked hard to create our own 'Travel Safely Policy' in line with Maldives Safe Tourism Guidelines and those of the World Tourism Council, to ensure our guest's feel comfortable and safe, without losing the memorable aspects of our experiences and service .
2. Cruise in a Family and Friends Travel Bubble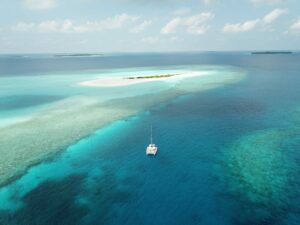 Charter your own catamaran or yacht and sail from atoll to atoll, island to island with family or friends. Awake to the sun rising over the azure ocean. Dive or snorkel sites that are famous throughout the world for their stunning beauty and abundance of marine life. Surf waves that will accommodate every level of experience. Visit unspoiled islands and sample the local way of life. Discover untouched sandbanks and private lagoons. Choose to do as little or as much as you please all within the safety of your own travel bubble.
Vessels differ in design and size but all provide a truly magical experience to suit all budgets. Local crew familiar with Maldivian waters will navigate you safely through the beautiful reefs and channels of our island nation, providing you an exclusive, safe and intimate holiday.
3. Stay in Some Amazing Boutique Style Hotels and Guesthouses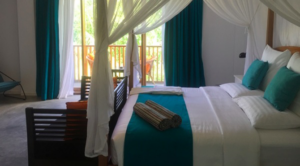 Some interesting questions often pop up in conversation when people are enquiring about local island guest houses. 'Do they have hot running water?' 'How basic is basic?' The guest houses we recommend have been handpicked by our team for their facilities, comfort and service and we audit each property on an annual basis.
Many of the guest house owners have worked on some of the most luxurious resorts and have therefore received some of the best hospitality training in the world. So not only do you get to enjoy the Maldives at a fraction of the price of a resort stay, you can also be assured of amazing hospitality and the opportunity to embrace local culture and traditions.
You have the opportunity to find guest houses with a difference like Boutique Beach Hotel which is an all inclusive dive hotel on Dhigurah Island, each room has open air showers and even docking stations for divers to upload and view all their underwater footage.
Aveyla Boutique Hotel is located on Dharavandhoo island near the only UNESCO World Biosphere Reserve in the country. The crown of Baa atoll is truly Hanifaru Bay, which is home to some of the largest congregations of manta rays in the world.
4. Discover Culture and Traditions with a Local Secret Paradise Tour Guide #letusguideyou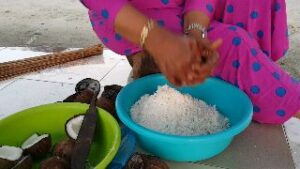 The Maldives offers a lot more than just water sports and lazing around on the beach.
If you prefer to explore the local islands and learn more about the Maldivian culture and traditions our local tour guides will be delighted to guide you around. They have in-depth knowledge of the local islands you visit as well as local traditions and Maldives history, so they are able to answer all your questions, tell you some amazing stories and introduce you to the local people.
We offer experiences such as dining in the home of local families where you get to enjoy traditional food that is not offered in the local cafes and restaurants. The Maldivian hospitality is second to none and the local island people love nothing more than meeting tourists from all over the world.
5. Travel Responsibly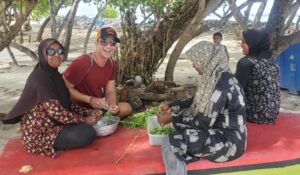 If you are conscious about responsible tourism and environmental issues around the world, then Secret Paradise tours are perfect for you.
Responsible Tourism plays a very large part in what we do. We are mindful of ensuring we promote local tourism in line with Maldivian culture and beliefs and through education of both guests and locals we aim to protect the environment and limit where ever possible any negative impact to local life.
By staying in local island guest houses our guests are contributing to the local economy and increasing local employment. The properties we partner are run by local island families where everyone is instrumental in the day to day running of the guest house.
We offer educational and if you wish, community impact opportunities. Learn about corals, marine-life, sea grass, mangroves and what happens to your plastic, through presentations and experiences all delivered by our Maldivian guides.
6. Discover the Deep South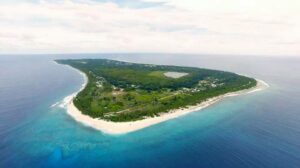 There are amazing and unique opportunities to explore in the Deep South including the unique one island atoll of Fuvahmulah and the history and natural environment of Gan.
Addu Atoll offers an amazing natural environment including  Hithadhoo's protected Nature Park which at 570 hectares is the largest of its kind in the Maldives. This area is home to a remarkable array of bird life, open water lakes, coral reefs, seagrass beds, mud flats mangroves and forests.
Diving at Addu can be extremely exciting because of the greater chances to encounter larger marinelife such as like Manta Rays, Grey Reef sharks and Eagle Rays. If you are very lucky you may encounter Tiger & Hammerhead Sharks as well. There are around 20 dives sites, for novice and experienced divers alike. Addu is also steeped in history including being home to a military base for the Royal Navy in 1941 and offers a different perspective on how the Maldives is usually perceived.
7. Venture to the Deep North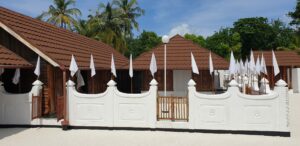 There is so much more to the Maldives than white sandy beaches and turquoise blue lagoons.
Journey with us to the north of the Maldives and discover stories of years gone by on the historical island of Utheemu. Explore the tropical forests and mangroves of Baraah and learn how these vast areas of vegetation are the life blood of the Maldives. Dip into the past on Kelaa and find out why the British established a staging position on this most north eastern Maldives island.
With opportunities to relax on quiet white sandy beaches, snorkel tropical waters and enjoy uninterrupted views of Maldivian sunsets this is a Maldives island hopping experience not to be missed.
8. Stretch Your Budget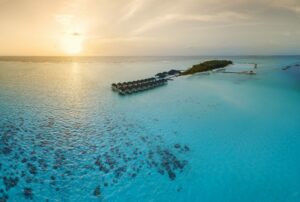 If you have traveled this far then we highly recommend you set a little budget aside to experience one or two nights on a luxury resort. Rest assured we can usually find the right resort for your budget so don't believe that resorts are out of your price range.
Why not book an experience of a lifetime and stay a night or two at a luxury resort and experience some of the new amazing concepts from the underwater villa at Conrad Maldives Rangali, to a retro resort experience in the Beach Bubble tents at Finolhu.
9. Volunteer Opportunities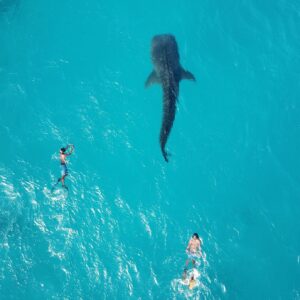 The Maldives Whale Shark Research Programme (MWSRP) is a charity that carries out whale shark research and fosters community focused conservation initiatives in the Maldives
Volunteering with MWSRP is a life-changing experience. Their programme offers you the opportunity to get hands-on with research and data collection, increase your knowledge on marine conservation, and have a great time doing it. They are always on the look out for enthusiastic people with a love of nature who are not afraid of hard work!
The Olive Ridley Project (ORP) is on a mission to protect sea turtles and their habitats through rescue and rehabilitation, education and outreach, and scientific research. At the core of our work is a passionate and dedicated team of scientists, veterinarians, conservationists, citizen scientists and volunteers.
As a sea turtle volunteer, you will assist our Resident Turtle Vet. This involves all aspects of the operations of the Rescue Centre, but, most importantly, caring for the turtle patients. You will also learn lots about sea turtles, marine conservation and marine life in general. And you will make many new friends – humans as well as reptiles. All this whilst staying on the tropical island of Dhuni Kolhu and exploring the stunning land- and seascapes of Maldives.
10. So Many Instagrammable Moments!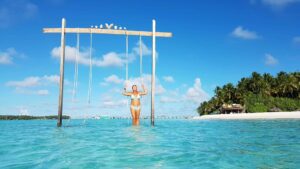 Instagram is filled with amazing images of the Maldives, luxurious resort islands, white sandy beaches, aqua marine water, over water villas and colorful tropical marine life. Pretty much every view is worthy of a highlight on your social media feed!
The best thing is you don't need to spend a fortune to WOW your followers and make your friends back home envious! Travel local, explore local and discover local. You are still assured of experiencing the best of our island paradise.
Check out our guide team's top Instagram shots!
As we have shown there are literally so many ways to explore and enjoy the Maldives. We don't expect you to know exactly where you want to go and what you want to do – that is why we are here!
Allow us to design the most memorable trip of a life time, within your chosen budget. Contact us today and #letusguideyou  to ensure you experience the very best of the Maldives, our island home.
Wishing you all a Happy, Safe and Exciting New Year Ahead.