What's It Like to Travel to Maldives During Ramadan?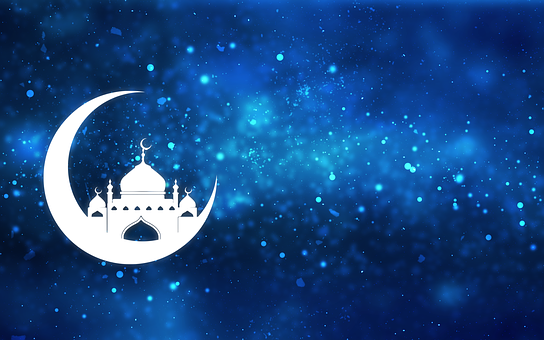 During the month of Ramadan many guests who contact us are unsure as to whether it is a good time to travel to the Maldives. Will local island shops be open? Will there still be tours and trips or will the services be reduced during this time? Will they be able to eat and drink during the day? So let us put the record straight!
What is Ramadan?
Ramadan is the 9th month on the Islamic calendar which is celebrated by Muslims Worldwide by fasting for a month. Ramadan commemorates the first revelation of the Quran to Muhammad according to Islamic belief. Fasting is from dawn until sunset during which Muslims refrain from drinking, eating, smoking, and engaging in sexual relations.
Ramadan and fasting is the fourth pillar of the Islamic faith and therefore forms a very large part of our guiding team's way of life. We asked our team to share the benefit of fasting and what it meant to them.
'The whole thing about fasting is being faithful to your soul, it teaches you about sincere love as when Muslims observe fasting they do it out of a deep love for their god. Its a period of time where I feel closer to Allah and my soul feels lighter. It teaches patience and self control'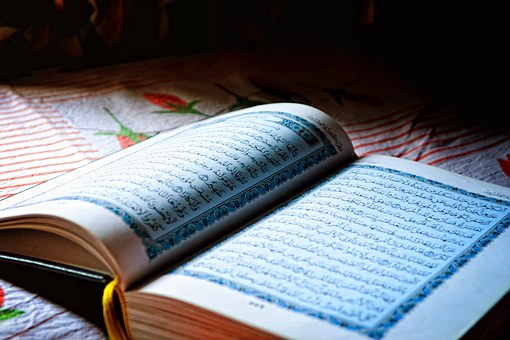 What restrictions will I experience as a tourist?
During the month of Ramadan there will be some changes to opening hours of local island businesses. Certainly you will not find local cafes or restaurants open during day light hours and possibly the timings of local ferry and speedboat transfer services will change. However travelling with one of our tour guides means as a tourist you will not be inconvenienced. Your tour guide will give you all the information you need throughout your trip and they will be able to adapt plans accordingly. If not travelling with a Secret Paradise guide your guesthouse or hotel should be able to provide this information.
Although there are no restrictions for non Muslim's during Ramadan, it is respectful to refrain from eating, drinking or smoking in public areas during  daylight hours.
What to expect during this time?
Government offices and public services shorten their working day to four hours and many local island people will also reduce their working hours in order to preserve energy. If travelling with a guide during this period they will be fasting but they do not expect special treatment as they say that after a few days they get used to fasting and that they don't feel weak or light headed. I have known some guests to fast for a day or two themselves in order to share the experience and reflect on different cultures and religions, but there is certainly no expectation for guests to fast.
Locally grown fresh fruit and vegetables are plentiful during the season of Ramadan. Local markets and shops will over flow with fresh salad leaves, papayas, bananas and watermelons. Men and women will be seen shopping throughout the afternoon and sometimes right up until sunset, seeking out a last minute forgotten purchase.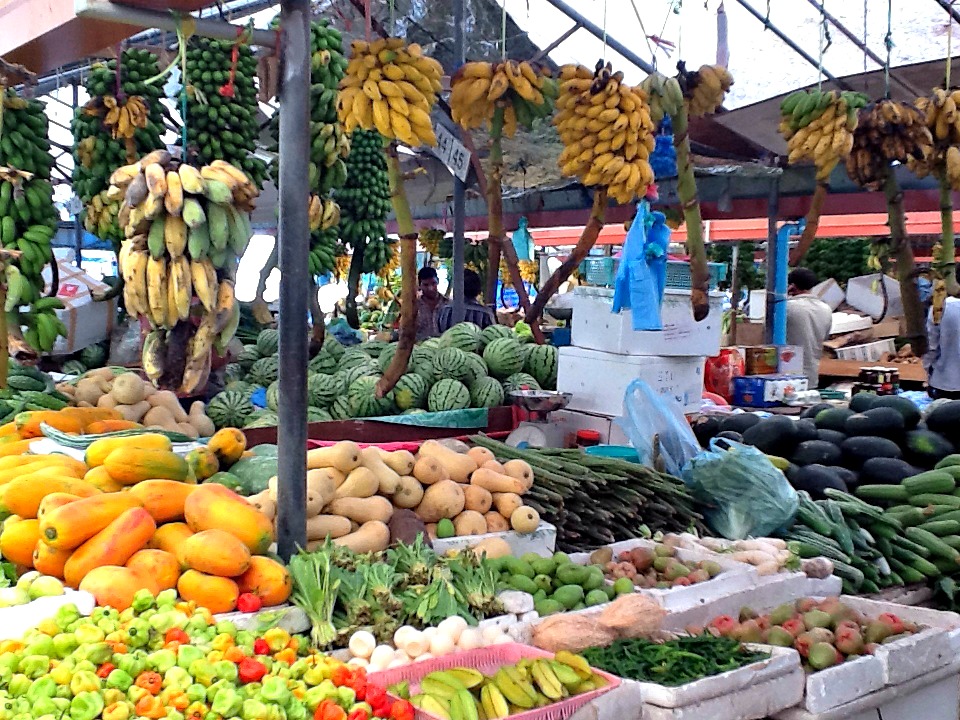 Once the sun has set and the call to prayer rings through the air, families will join together with a feast of local food called iftar.  The fast will traditionally be broken with 3 dates and a glass of watermelon juice. There will be varieties of hedhikaa – short eats.  fathu mashuni – asian cabbage leaf, tuna and coconut that is mixed with rihakuru bondi – tuna paste fish balls, roshi – flat bread, rice and quite often two different curries made from tuna or vegetables.  There is also kulhi mas – chili fish that will play a big role on the table and certainly creates a centre piece. Fresh juices to assist in re hydration include fresh coconut water, mango and pineapple. Faloodha is popular with many families  made from rose syrup, condensed milk, water and basil seeds.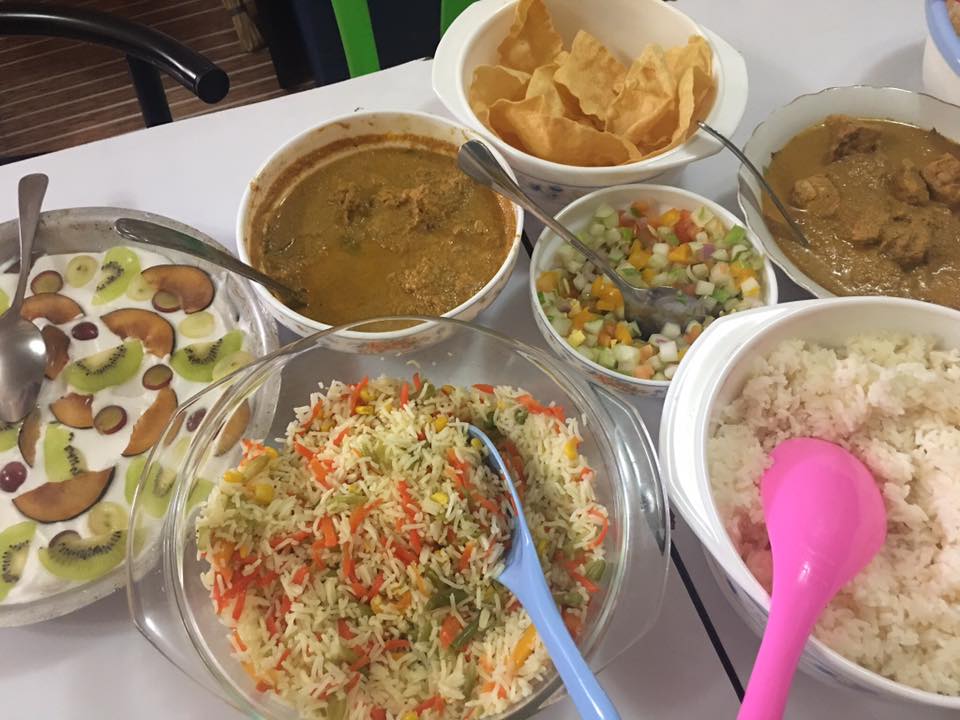 You will also often find that local cafes and restaurants will offer Iftar buffet dinners with a wide variety of cuisines and flavours. Bookings will be taken in advance and it is not then until Iftar has finished that cafes will re-open for general use. It is far more common nowadays for families, friends and work colleagues to opt to go out and break their fast at one of these restaurants at least once or twice during Ramadan. I am sure these evenings away from home come as a welcome relief to those ladies in the family who would normally be found in the kitchen preparing Iftar at home from midday during the Ramadan period.
Following Tarawih Prayer, which falls two hours after the sunset prayer, families and friends gather again for Tarawih Buin where they share short eats and drinks which may include traditional drinks such as Sooji ( Semolina and tropical almonds) and desserts like Pirini (a yummy rice pudding).
A supper called Haaru or Suhoor is taken traditionally just before the dawn prayer and usually consists of  curry with roshi or rice which is completed with a porridge call "baihpen" and plenty of water.
As with all Islamic countries Muslim's pray 5 times a day. Prayer is increased during Ramadan as the holy month is a time of reflection and to study the Quran. Special prayers at the local mosque take place for all ages after Isha (evening prayer) called Tarawih and is a longer prayer ending at 21:00.
Guests often ask our tour guides what they do when working as they often can't get to the mosque to pray. Kamey advises that 'during the day we have time periods between the prayers that we can use to complete the prayer when we reach the destination. If we are traveling for a longer journey we can combine midday prayer and afternoon prayer and we can also combine the evening prayer and night prayer.'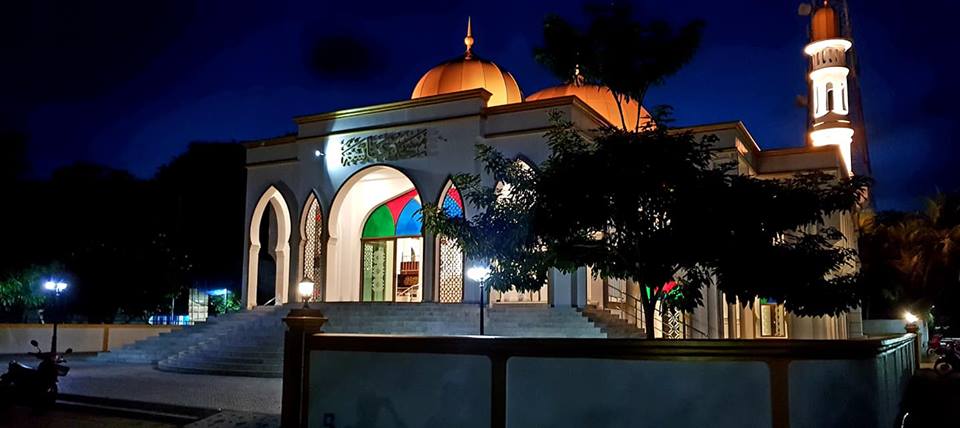 As an expat in the Maldives, whilst I am not a Muslim I do choose to fast, although I have to admit I do often lapse to drinking water. This decision to fast was made partly out of respect because my life is filled with local family, friends and obviously the team and secondly, because it is a time of self discipline, self control and reflection and regardless of religion these are worthwhile actions to take even if just once a year, perhaps not dissimilar to giving something up for Lent in the Christian faith. I am privileged that I always join with my local island friend's and their families to break fast and if they are lucky I will assist in the meal preparation!
If you want to experience local homemade Maldivian food, we offer a 'Come Dine With Me' evening visit to a local family home where you can sample authentic food enjoyed by local island families.
As Ramadan draws to an end preparation starts for the celebrations called Eid Al Fitr. This is a time of celebration, social gatherings, plenty of food and drink as well as traditional dance and music. It is a wonderful time as a local island tourist to be in the Maldives as many guest house owners will invite you to join them in the celebrations.
There really is nothing like visiting the local islands in the Maldives, and even more so when you can experience local traditions like Ramadan and Eid. It is a privilege to be a part of it all and will provide wonderful memories of your Maldivian dream holiday.
For more information about travelling with one of our local island tour guides << Contact Us Here >> ………. and #letusguideyou