Why the Maldives is a Safe Vacation Choice After Lock-down Ends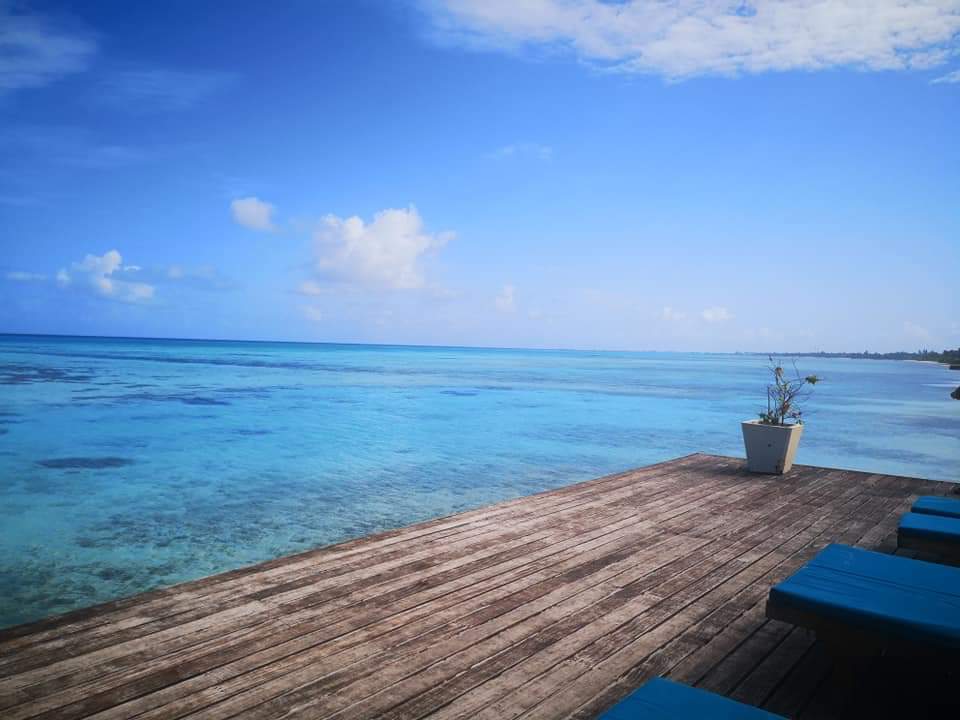 It's been a surreal few months for many of us with as the worldwide population on lock down. It is encouraging to see countries beginning to ease restrictions allowing people to get back to daily life, even if that means a new 'normal' to the lives we were familiar with. Social distancing, the wearing of face-masks and ensuring we regularly wash our hands all form part of the new normal.
Understandably people are cautious about stepping outside their homes. The homes which have acted as a fortress against the virus. It maybe what everyone has longed for all this while but stepping outside your comfort zone can be uncomfortable. Whether that is trying something for the first time, taking a skill to the next level, taking on board a new role in the workplace or even visiting a new destination, such as the Maldives, that you are unfamiliar with.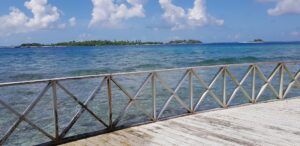 When it comes to vacations and traveling again, there are many questions being asked. When can I travel internationally? Will I have to quarantine? What insurance cover can I get? Where are the safest places to travel to?
Many of these questions can be answered by referring to your country's foreign office travel advice website. Whilst we will continue to share all Maldives updates on our Facebook and Instagram page as well as through our blogs.
At this moment in time there is no final list of which  countries we can call 'safe' it is different for different countries, with 'travel bubbles' and 'safe corridors' becoming keywords within the travel industry. We do know however that the Maldives is soon to launch it's Safe Tourism Guidelines and are planning to reopen in July 2020. With this in mind we asked one of our repeater guests, Heidi, to share her thoughts on where she would be travelling when her home country allows international travel.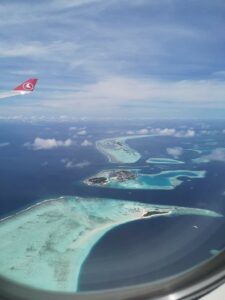 'I travelled to the Maldives for a week in February 2020 ,combining a stay at a resort with a stay on the local island Hulhumale to visit friends and take some snorkelling trips with Secret Paradise. At this time, we were all becoming more aware of the COVID-19 virus spreading. My family were concerned about me traveling but I was adamant I was still going to take my trip, albeit with extra precautions like more hand sanitizer and face masks.
When I arrived in the Maldives even before going through immigration there were health checks and infra-red sensors checking every single person arriving into the country. We had to complete health forms also, these were more detailed to the form I had completed on previous visits. All staff were appropriately masked and wore gloves also.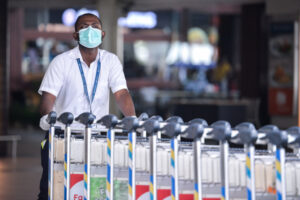 Even in the early days of the virus spreading I was so impressed with the efforts the authorities were making to stop the spread of the virus. I visited The Marina at Crossroads on my trip and the same procedures were in place with the infra-red testing ensuring the virus would not spread from island to island. I felt that the Maldives took action early with no apologies and I personally am delighted they did, as this allowed me to travel. Not only have they managed to keep their local communities outside of the capital safe but also 10's of thousands of tourists who visit.
Hopefully the Maldives will re-open in the next couple of months to tourism again, with I am sure the same, if not more,  stringent procedures in place. So when I am deciding where to take my next vacation, I will definitely be considering countries like the Maldives who had the well being of their guests and their population at the top of their list from the start.'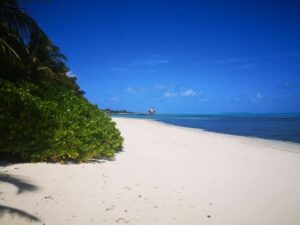 The Maldives does have a geographic advantage as an archipelago. Individual islands provide a natural safe environment for visitors, especially if there are controls in place when entering and leaving. These individual resorts or local community islands can also be quickly shut down if a suspected case emerges, which was seen at the beginning of the pandemic in the Maldives. But as to which islands will first open for tourists and when remains an unknown and for the time being we wait patiently for further information.
At Secret Paradise we are already working on our own 'new normal' to ensure our guest's comfort and safety. But without losing the memorable aspects of our experiences and service .
Want to find out how you can experience the Maldives in a safe and secure way? Take a visit to our website and select from tours, cruises and accommodation.   The team at Secret Paradise have you covered.