Post COVID-19 Travel – Will there be a Change in Tourism?
The travel and tourism sector has changed over recent years, largely due to the introduction of budget travel companies and a lot of competition.
Pre Covid-19 People are traveling further and more often to places they never could have imagined being able to afford to visit 20-30 years ago. With online bookings taking precedent over the traditional travel agent, the demand for reviews, images, videos and a strong online presence has taken over.
But the most damaging part of this for the tourism industry has been the price war. Whether it is a daily deal website or a price comparison website people have become accustomed to search for the cheapest deals rather than the best quality and experience.
This has not only affected companies but the experience of the traveler. The low budget traveler expects the same standards and service as the high spend traveler, yet the budget is not there to support this, thus many travelers report poor travel/service experiences. What they actually mean is; "The company was unable to cater for the standards I was expecting based on the price I paid".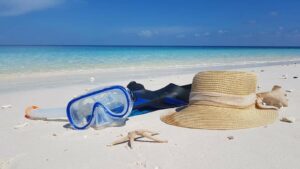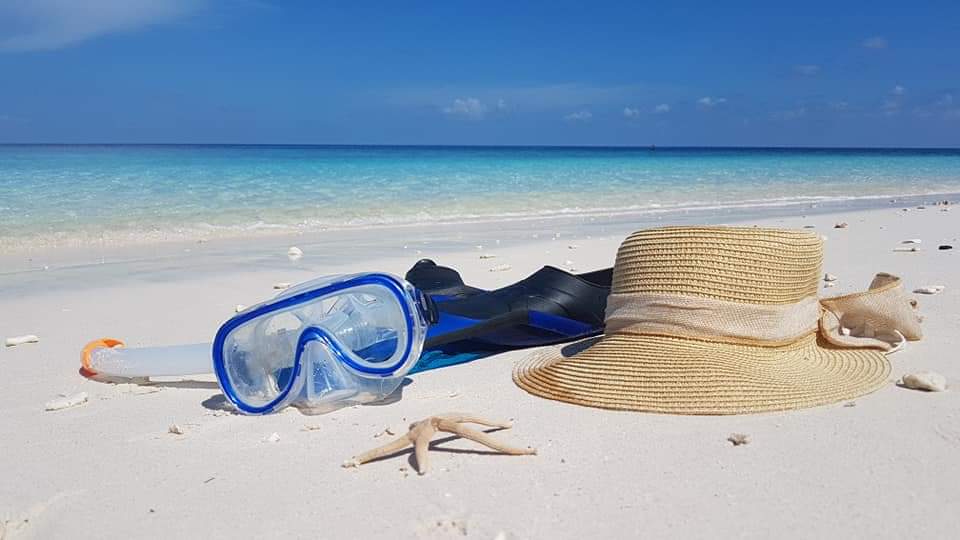 But there is a more sinister element to the explosion of budget travel over the past decade, something that during the Covid-19 pandemic has become really apparent – the damaging effect on the environment.
Budget travel has created huge demand for more planes in the sky, more ships crossing the seas and more vehicles traveling the length and breadth of countries. The increase in travel has had a huge impact on the environment and pollution. Many people have taken to the streets protesting for our governments to intervene and help us save the planet. But the changes were simply not enough to make the impact needed to make a long-lasting difference.
But during the Covid-19 lock down, something quite amazing happened – the earth started to heal. The environment started to replenish, animals that hadn't been seen for years in certain areas came out of hiding, smog filled cities could now be seen from satellites in space, the largest ever ozone hole was reported to have healed itself – this can't be a coincidence can it?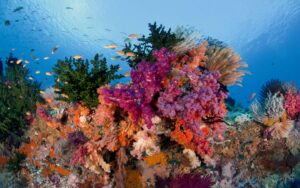 Unknown islands and lesser visited locations have become the fascination of the new age traveler with more and more people exploring local destinations that were once not even on the map of most travellers. However, this has had a huge negative impact on the sustainability of these places, the increase in the number of people and boats in the water along with pollution and the lack of respect for the ocean has seen a worldwide decline in coral reefs with many dying and environmentalists desperately trying to re-grow and salvage them, whilst also fighting against increased ocean temperatures and coral bleaching.
The footfall even to mountainous areas has increased tenfold and this alone causes more damage and disruption to already delicate areas of beauty. Our disposable lifestyles have meant plastic was used to excess for many years and only now are we acknowledging the negative effects it is having on our planet and only now are we taking action.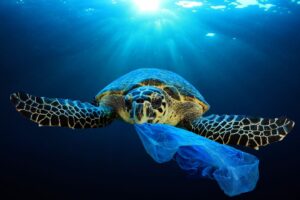 So what now?
We know as hospitality experts that the new age tourist looks at the overall experience with a provider. This has been identified through leading hospitality research, which shows more and more people are searching for what additional experiences an accommodation provider has to offer rather than just a good quality, comfortable bed. They are still looking for that by the way, but it is not priority when making the initial booking.
No longer is it enough to just have a nice room when you are away. Travelers and tourists alike want to know they can eat delicious food, visit the spa, take tours and excursions. These are all come at an additional cost to the accommodation provider, especially if the tourists are budget guests who want all services at budget prices or all inclusive.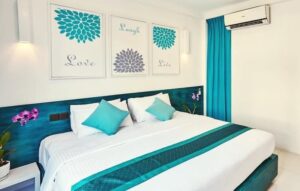 How has this affected tourism?
The challenge with the price comparison websites and the online war is that companies are forced to reduce their prices far below a sustainable rate for the business to thrive and survive. This then causes a domino effect because if the profit is not strong, staff can not be paid as well as they should be and often the quality of what they are providing can slip. There is a high turnover of staff in the hospitality industry and if the staff are paid less, the suppliers are expected to compete with rock bottom prices and it causes all associated industries to be affected financially which of course has a huge impact on the global economy.
The hospitality industry is a costly business. It is very difficult to reduce costs and maintain standards, therefore when a pandemic like Covid-19 hits, it puts the hospitality industry in jeopardy with many people believing it will never recover to how it was.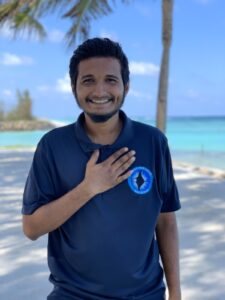 All is not lost – we will bounce back (we always do)
Our thoughts are a little different and more optimistic than most. We believe, as tourism operators, that travel will return with quality and standards we can be proud of.
Companies that were running on low budgets and taking short cuts may be those that unfortunately are not able to weather this storm. Travelers will be seeking more than ever, companies who take health and hygiene seriously with an emphasis on standards and quality. They will be more vigilant than ever before and only the strong contenders will be able to cater for this demand.
For the short term we will see domestic travel strengthen and any long-haul travel will be very carefully considered with the choice of travel providers scrutinised before bookings are made.
The World has seen what less travel has done for the environment, many locations are seeing animals in their local areas that haven't been seen so close to home in years because the roads, waters and skies are much quieter. this we feel will make travellers consider more responsible travel experiences and they will look to sustainable providers more than ever before.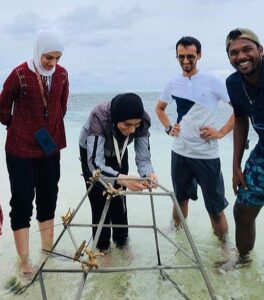 In-depth information on how a business operates in a post Covid-19 travel world can not always be easily communicated through third party providers and therefore customer service will be of the utmost importance for companies. At Secret Paradise Maldives, we have always prided ourselves on sustainable travel and personal one to one level of service for our clients.
Each enquiry is dealt with by one of our experienced sales team who works directly with the tour guide team on a daily basis, we passionately know our business inside out. We don't recruit external reservations teams who do not work in our environment. We want to ensure we give the best quality of service before, during and after our guest's experiences.
Our suggestions to travellers looking to plan their next trip away once the lock down in their countries have lifted are as follows:
– Ensure you can talk to someone directly in the company you are booking with.
– Ask the questions about what procedures they have in place for social distancing, health and hygiene.
– Make sure that they have an open cancellation policy for the next 12-18 months as none of us know what will happen over the next year. As a customer you need to be reassured that your money will be refunded if there is a lock down in your country or the country you are visiting.
– Don't rely on online searches for information, you are better asking directly as there is often plenty of conflicting information online that may not be correct or accurate.
If you are thinking about escaping to our Maldives island paradise for your post lock down holiday take a look at our great tours and accommodation options at Secret Paradise Maldives