Why Private Tours Can Be Your Best Maldives Tour Experience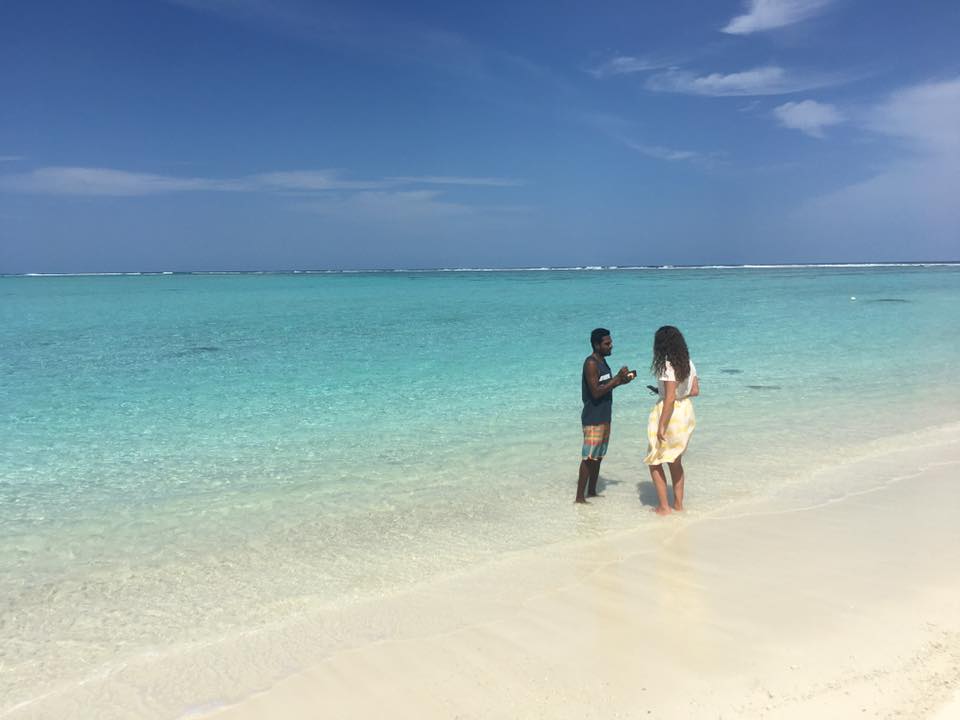 Have you asked yourself how you would like to travel post COVID-19? Solo, Group or Privately? If you choose the right tour operator, you will surely have a great trip regardless, but what if we were to share with you why we think private tours can offer a tour of a life time.
We asked our guide Kokko Ibbe to share why private tours should be top of your travel list.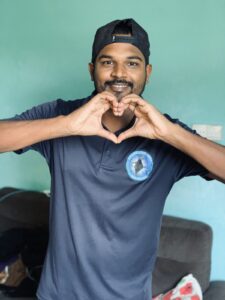 Benefits of a Private Tour
Our tours are private by chance. We have a scheduled start date on many of our group tours but even if we only get one client we will always operate the tour. When guests arrive at the starting point or we meet them at the airport the first question is often 'how many people are on the tour?' On many occasions our answer will be 'for you guys, it's a private tour!' Most guests are amazed and excited. Very few guests don't know how to react because for them a private tour is a new experience. But for sure I know they are going to have their best tour ever!
Tailor-made for you
Firstly you receive a customized experience, a tailor-made tour just for your specifications. Everything from the accommodation to the activities to the duration, all designed to meet your needs and requirements.  The best thing is you don't have to wait for others to get ready. One of the challenges of travelling in a group can be waiting for group members. Certainly as a guide I know that managing everyone to be in the right place at the right time is an important skill to have.
Flexible timings
In the Maldives we are lucky as unless we have scheduled transport transfers, timings can be more laid back and flexible. We always brief our guests daily, which includes establishing the time they want to wake up the next day. Imagine that, no need for an alarm call on a private tour! I think that's a great advantage.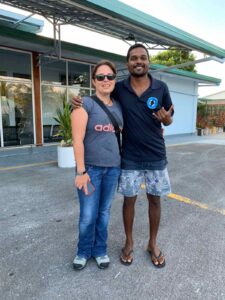 Personal Tour Guide
The ultimate weapon on every tour is your guide. A guide can be your friend, your travelling companion, someone who understands you and what your needs are. They can answer any question you may have and are likely to be more open minded.
Earlier this year a couple from Miami were thrilled to learn that due to a cancellation they were the only guest's on the tour. With excitement they said they will every aspect of their tour in the hands of myself their tour guide. They gave me a list of all the things they wanted to do or experience. At the end of the tour everything on their list was accomplished.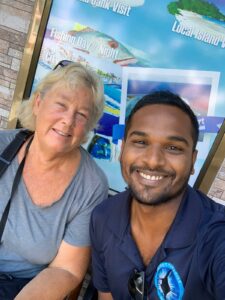 A walking Guide Book
Local guides offer knowledge and experience in a wide number of activities. They know when it is the best time to snorkel, the best locations to encounter specific marine life, when to fish and how to fish, what food to try, the best point on an island to take in sunrise or sunset, how to access areas that appear off limits to most tourists. They have a 'black book' of connections to ensure as a guest you do not miss anything. Most importantly they can introduce you to local people whom you may not have met otherwise. Oh yes not forgetting, they can take the best pictures and tell you the top places for your next Instagram post.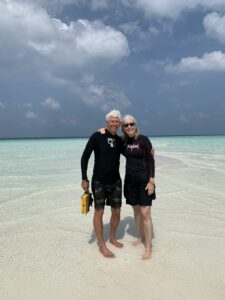 Safety
It is sometimes safer to travel solo or with small numbers. A  guest approaching her 70th year had never seen the underwater world and had never snorkeled in her life. As she was travelling alone I was able to make her dream come true as I was able to give her all of my attention without having to worry about other guests. After her first snorkeling experience, she told me that she trusted me and felt safe as there was no other guest I needed to pay attention to." She cried with joy because she was able to do it. This was a moment in my life that I will remember always. This happened because it was just a private tour.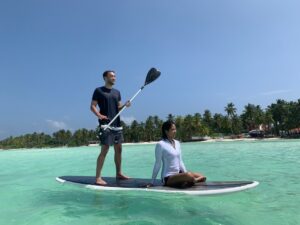 Experience the unexpected
On private tours you may have the opportunity to do something new and exciting. We have crashed a wedding party while walking through the island, but of course with permission! Our guests get invited to birthday parties and celebrations, we once were able to visit The Prison Art exhibition which only happens every once a year.
Last but not least, it is your time, no one to bother you. At the end of the tour I like to receive feedback from my guests,  how did they feel about the tour, what would they have done differently? Hand on my heart I always hear these words "it was adventurous, it was safe, it was value for money".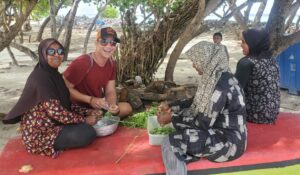 I believe Private Tours will become more important post Covid-19. Once borders are open around the world, I think the way we all travel is going to change. The pandemic has led us all to being more aware of health and hygiene. Social distancing will form part of our new normality and we are being advised to avoid huge crowds.
I believe travellers will avoid large groups for a while and will travel with family or just close friends. This is the perfect way to experience a private tour and a memorable Maldives experience.
If you are looking for a Maldives local stay with friends or a private family cruise you can be sure that Secret Paradise has the perfect private tour for you.  Who knows maybe I will be your private tour guide!