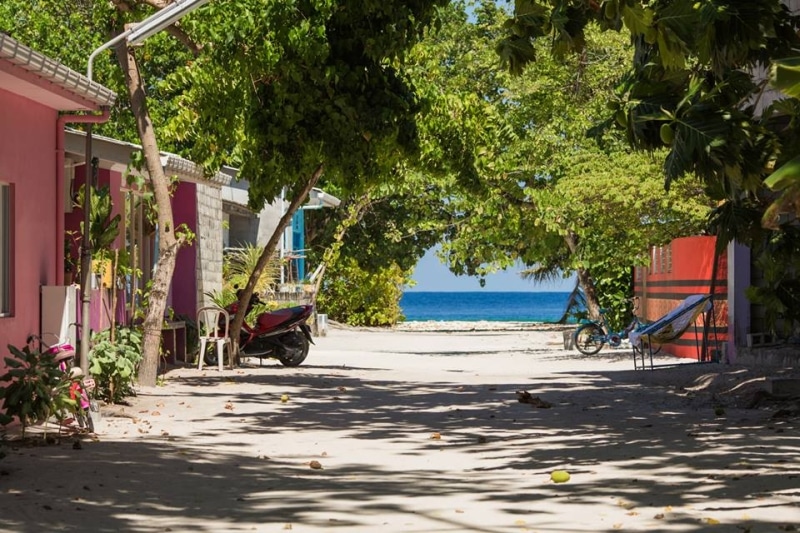 Under the Tourism Ministry guidelines, all tourist accommodation facilities which includes resorts, guesthouses and vessels must secure approval from the Ministry of Tourism before resuming operations.
The following details all local island guesthouses and hotels that have received approval from the Ministry of Tourism and have processes and plans in place to operate within the guidelines laid out by the Maldives Health Protection Agency (HPA).
Updated 21 January 2021
WHICH GUESTHOUSES ARE OPEN AND HAVE RECEIVED GOVERNMENT APPROVAL?
HULHUMALE – LONG STAY APPROVED
Crystal Beach Inn
Huvan Beach
Noomoo
Azuvia Beach Retreat Hulhumale'
Club Blu
H78
Three Inn
Vista Beach Retreat
Point Inn
Ripple Beach Inn
Manta Beach & Spa
Casa Retreat
Dreams Grand
Beach Grand and Spa Premium 
Avoca Inn
Sunny Suites Inn
Samann Host
Hulhu Villa Beach
Season Holidays
New Town Inn
Star Shell
The White Harp Inn
Dream Relax Inn
Express Inn
Planktons Beach
Dream Relax
Elite Beach Inn
Hathaa Beach Maldives
Awesome Suite
Murex Beach
Lonuveli
UI Inn
MALE – LONG STAY APPROVED
Samann Grand
Amina Residency
Surf View Raalhugandu
Octave
Unima Grand
Off Day Inn
The Beehive
Tourist Inn
Sala Boutique Residence
VILLIMALE – LONG STAY APPROVED
DHIFFUSHI – NORTH MALE ATOLL
Araamu Holidays and Spa
Club Kaafu
Infinity Dhiffushi
Crown Beach Maldives
Veli Vilaa
Portia and Spa
Bibee Maldives
Ohana Maldives
Dhiffushi Inn
Dhiffushi White Sand Beach
Crown Beach Villas
HURAA – NORTH MALE
Aqua Lodge
Kanborani
Nala Veshi Inn
Ocean Vibes Guesthouse
The Sunrise Huraa
Maldives Seashine Guesthouse
Maakoalhi Lodge
Pearl Sands at Huraa
Arowana Surfs
THULUSDHOO – NORTH MALE
Santa Rosa
Canopus Retreat
Batuta Maldives Surf View
Reef Edge
DreamInn@Thulusdhoo
Met House
Kahanbu Ocean View
Surf Deck
Santa Rosa Village
Varunula Surf Camp
Midsummer Thulusdhoo
Samura Maldives
Villa Kudi Maldives
Akiri Surf Retreat
Keyla Inn
Ocean Cottage
HIMMAFUSHI – NORTH MALE
Bito's G.H
Hulha'ngu Lodge
Eyot Wave
Jail Break Surf Inn
EM Beach Maldives
Himmafushi Surfing Home
GAAFARU –  NORTH MALE ATOLL
Mirian Sky
Landmark Inn
Mariana Inn
Old Town Inn
MAAFUSHI  – SOUTH MALE
Arena Fushi Seaview
Arena Grand Beach
Kaani Palm Beach
White Shell Island & Spa
Triton Beach
Crystal Sands
Salt Beach
Sunrise Beach
Stingray Beach Inn
Summer Villa Guest House
Ocean Vista
Maamadi Boutique
Rosemary Boutique
Siesta Beach
Arora Inn
Oceana Boutique
Kurumba Villa
Leisure Boutique
Kuredhi Beach Inn
Kaani Grand Seaview
Kuredhi Beach Inn
Seashore Beach Inn
Chao Guest House
Holikan Baech
Crystal Sands Villa
Nala Island Village
Seven Corals
GURAIDHOO – SOUTH MALE
Ithaa Beach Maldives
Athens View
Wind Breeze Sunset View Inn
Seginy Seaview
Medhufaru Inn Guest House
Ocean Retreat and Spa
Moodhumaa Inn
Iris Beach Residence
Marina Bay Retreat and Spa
Coco Cottage Local Style
Rosy Villa
Ocean Way Guraidhoo
GULHI – SOUTH MALE
Sandy Heaven Maldives
Tropic Tree
String Wave Maldives
Pearlshine Retreat Maldives
Gurus Maldives
Ilaa Beach Maldives
THINADHOO – VAAVU
Plumeria
Plumeria Sea View
FELIDHOO – VAAVU
Magic Life Guest House
Tourist Inn Baani
Vaali Beach Lodge
KEYODHOO – VAAVU
Jupiter Sunrise Lodge
Venus Villa
Leaf Fish Guesthouse Maldives
White Maakanaa Lodge
Into the Blue Lodge
Mantha View
Due Palme Guest House
Hevana
FULIDHOO – VAAVU
Huvan Inn
Island Break
Kinan Retreat
Fulidhoo Ihaa Lodge
Galaxy Sunrise
Moonlight Lodge
Thundi Guest House
The Mureed
Fulidhoo La perla Guest House
Seena Inn
Velaa Guesthouse
NILANDHOO – FAAFU ATOLL
MATHIVERI – NORTH ARI
Sands Inn
Holiday Mathiveri Inn
Ari Villa Seaview
Veli Beach Inn
Royal Reef Stay
 
UKULHAS – NORTH ARI
Gunbaru Inn
Sealavie Inn
Ukulhas Villa
Olhumathi Inn
Nala Veli Villa
West Sands Ukulhas
Ostrov
Trip Villa
Paguro Beach Inn
Starry Night at Ukulhas
Thun'dee Inn
Beach Veli
Ukulhas Beach Villa
Salt Villa Ukulhas
RASDHOO – NORTH ARI
Holiday Garden Rasdhoo
Quicksand Rasdhoo
Madivaru Kro
Rasdhoo Coralville
Shallow Lagoon Rasdhoo
Brickwood Ganduvaru
Acqua Blu Rasdhoo
Rasdhoo Stay
Shallow Lagoon Sunset
Palm Residence
Brickwood Ganduvaru
THODDOO – NORTH ARI
Veli Thoddoo Inn
Resten Inn
Thoddoo Sun Sky Inn
Thoddoo Beach Holiday Inn
Thoddoo White Sand Inn
Thila Farm View
Athiri Veli
Lagoon Villa Thoddoo
Relax Lodge
Relax Residence
Coco Villa
Thoddoo Inn
Royal Stay Inn
Ari Heaven
Thoddoo Dive Villa
Shoreline Grand
Holiday Cottage
Summer Inn
Serene Sky Guesthouse 
Sunrise Inn
Ale Sara Guest Maldive Thoddu
Karaa Village
Palm Garden Thoddoo Inn
Aqua Blu Thoddoo
Kingsway
Resten View
Lunara Residence
Evila inn Thoddoo
BODUFOLHUDHOO –  NORTH ARI ATOLL
Lagoon View Maldives
Holiday Village Retreat
Casa Paguro
FERIDHOO –  NORTH ARI ATOLL
Villa Rosa
The Cast Away Retreat
Escapism Maldives
Sevinex Inn
DHIGURAH – SOUTH ARI ATOLL
White Sand Dhigurah
Ufa Escape
Bliss Dhigurah
Athiri Beach
Dhiguveli
Boutique Beach Guest House
Ithaa Dhigurah
TME Retreats , Dhigurah
DHANGETHI – SOUTH ARI ATOLL
Endheri Sunset
Dhangethi Inn
Mala Dhangethi
Banyan Villa
Ariston Dhangethi Inn
Arianna Dhangethi
Island Scuba Inn
Perla Dhangethi
HANGNAAMEEDHOO – SOUTH ARI ATOLL
Asia Inn
Ocean Beach Lodge
Local Travel Beach
Local Island Inn
Detour beach View
Island Pavilion
FENFUSHI – SOUTH ARI ATOLL
OMADHOO – SOUTH ARI ATOLL
Kirulhiya Maldives
Omadhoo Inn
Noomuraka Inn
Turtle Maldives
Scuba Inn
Nemo Inn
Hudhuveli Maldives
MAAMIGILI – SOUTH ARI ATOLL 
Koimala Sky Inn
Dravida Maldives
DHIDHDHOO – SOUTH ARI ATOLL 
MAHIBADHOO – SOUTH ARI ATOLL 
VASHAFARU – HAA ALIFU
Waadhee Inn Vashafaru
Vashafaru Inn
Blue Coral Vashafaru Maldives
KELAA – HAA ALIFU
Holiday Home Kelaa Retreat
Beach Home Kelaa
Holiday Home Kelaa
HANIMAADHOO – HAA DHAALU
Vilu Veli Holiday Retreat
Tropical Lodge
KANDITHEEMU – SHAVIYANI ATOLL
KAMADHOO – BAA ATOLL
Kamadhoo Inn
Villa Kamadhoo
Odi Kamadhoo
Sand Inn Residence
DHARAVANDHOO – BAA ATOLL
Kiha Beach
L.V.I.S Blancura
FINOLHAS – BAA ATOLL
MAALHOS – BAA ATOLL
FEHENDHOO – BAA ATOLL
Tropic Village
White Lagoon Fehendhoo 
FULHADHOO – BAA ATOLL
Three Heart Guest House
Village Hideaway & Spas
Azoush Tourist Guesthouse
FODHDHOO – NOONU
THIRMARAFUSHI – THAA ATOLL
GAN – LAAMU ATOLL
Reveries Diving Village
Nazaki Residences
FARESMAATHODAA – GAAFU DHAALU
THINADHOO – GAAFU DHAALU 
FUVAHMULAH
Calyx Grand
Aariyaa View
Vieni Qua Grand
Fuvahmulah Inn
Cottage 316
Ala Fehi Retreat
Zero Degree Residence
Marina Boutique 
Endhaa Divers Home
FEYDHOO – SEENU
Equatorial Diver's Lodge
Wave Sounds by 35 Maldives
Lodger Guest House
HITHADHOO – SEENU
Pebbles Inn
Nazaki Residences
Abuharee Grand
The following properties have been approved for transit in the Greater Male area. In order for properties to re-open to long stay guests from 14 December, 2020, further documentation has to be submitted to the Ministry of Tourism in order to receive an approval permit to operate. those with approval for long stay are listed at the top of this post.
MALE
Maagiri Hotel 
Unima Grand
Hulhule Island Hotel
Beehive
Samann Grand 
The Somerset Inn
The Somerset Hotel 
Surf View Raalhugandu
The Park House
Tourist Inn 
Mookai Hotel 
Mookai Suites
Off Day Inn
Octave
Sala Boutique Residence 
Hotel Jen Male', Maldives
House Clover
HULHUMALE
Noomoo
Crystal Beach Inn 
Season Holidays 
H78 
Awesome Suite
Airport Comfort Inn
Hulhu Villa Beach 
Coral Grand Beach & Spa 
Dream Relax Inn
Awesome Comfort
Huvan Beach 
Star Shell 
Azuvia Beach Retreat Hulhumale' 
Casa Retreat
Paralian Hulhumale'
Lonuveli 
Dream Relax 
Avoca Inn 
New Town Inn
The White Harp Inn 
Elite Beach Inn 
Club Blu 
Three Inn 
 Ripple Beach Inn
Planktons Beach 
Vista Beach Retreat 
UI Inn 
Clear Sky Inn 
Hathaa Beach Maldives
Point Inn
On a previous post we detailed the guidelines that need to be followed by the local island and the guesthouse property to ensure the safety of both tourists and local communities.
If you would like to review this information head over to our blog post: 
Maldives Guesthouses set to open from October 15, 2020 – What do you need to know?
If you would like further information on what to expect when you visit a local island and the guidelines tourists should be aware of take a look at our blog post:
Maldives Guesthouses Re-Open – What You Need to Know when Planning Travel to Local Islands
If you are looking for  general travel advice and clarity on travelling to the Maldives check out the following blog post:
UP TO DATE TRAVEL ADVICE FOR TRAVELLING TO THE MALDIVES
Want to find out how you can experience the Maldives in a safe and secure way? Take a visit to our website and select from tours, cruises and accommodation.
The team at Secret Paradise have you covered. #letusguideyou