Become A Volunteer + Make A Difference In The Maldives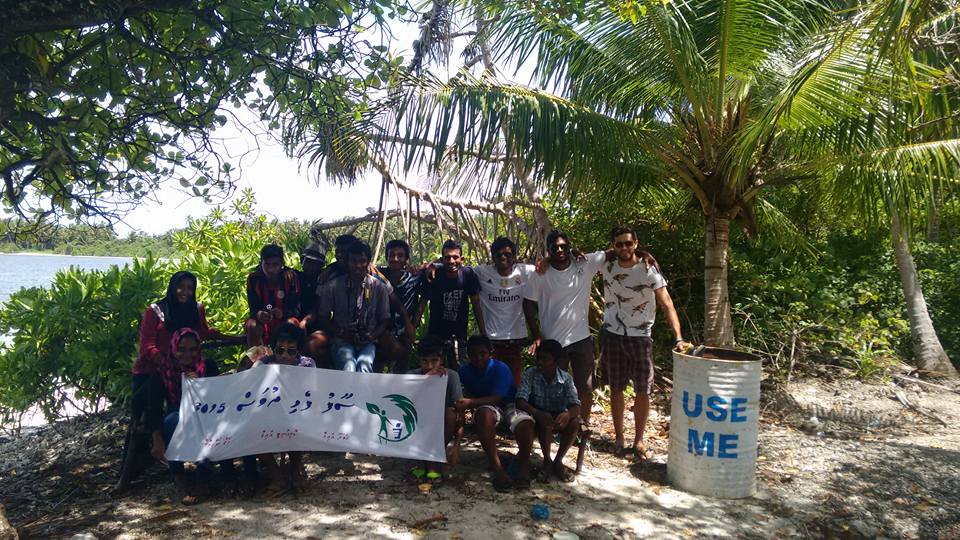 What better destination in the world is there to volunteer in than the beautiful Maldives? Embark on a once in a life-time trip – the type where you can island hop through paradise whilst making a difference!
Become A Volunteer In The Maldives
We at Secret Paradise can help you to become exactly that – a valuable volunteer here in the Maldives. As a volunteer, your contribution will help local Maldivians to gain better access to basic necessities such as food, water, housing, health and safety. Volunteering and helping to make a difference is a rewarding and gratifying experience.
When you travel to off grid places, you often find yourself graced by the generous hospitality of local people, even when these people appear to live a simple kind of life themselves. It's often at these kinds of destinations that we are faced with ethical and moral challenges, and opportunities for giving back to people less fortunate. The Maldives offers valuable opportunities to connect with local Maldivian people and to make real differences to their small island communities.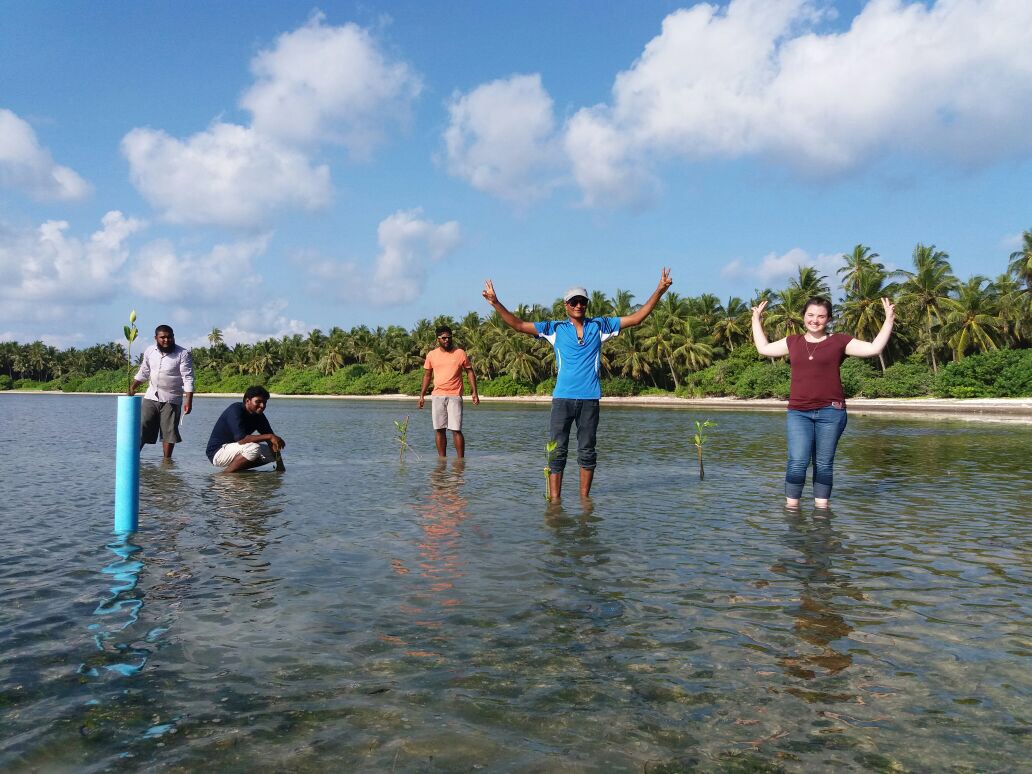 Volunteer With Secret Paradise
At Secret Paradise, we purposefully design our volunteer itineraries to be the perfect combination between leisure and work. Our volunteers experience the best of both worlds, whilst of course island hopping across the Indian Ocean to Hulhumale', Guriadhoo, Maafushi and Gulhi Islands.
Part of the role of being a volunteer on these locals islands is to raise awareness about the welfare of the environment. As community awareness is generally low, locals often have a limited knowledge of the dangers and issues they face, such as climate change and waste management. Volunteers may give presentations and design materials such as leaflets and posters, liaise with guesthouses and hotels on environmental matters and offer advice and guidance based on learnings. The welfare of the environment in the Maldives is a supremely important issue, particularly if generations of locals and tourists alike are to enjoy for years to come.
Daily tasks of Volunteers are varied and may include:
Conducting reef surveys

Cleaning the coral frames/assessing coral health and updating online data base

Coral planting

Organizing community beach cleans

Organizing community/school marine or waste management awareness sessions

Tree planting/ care and maintenance of those planted

Volunteers with diving skills can assist in Crown of Thorn clean ups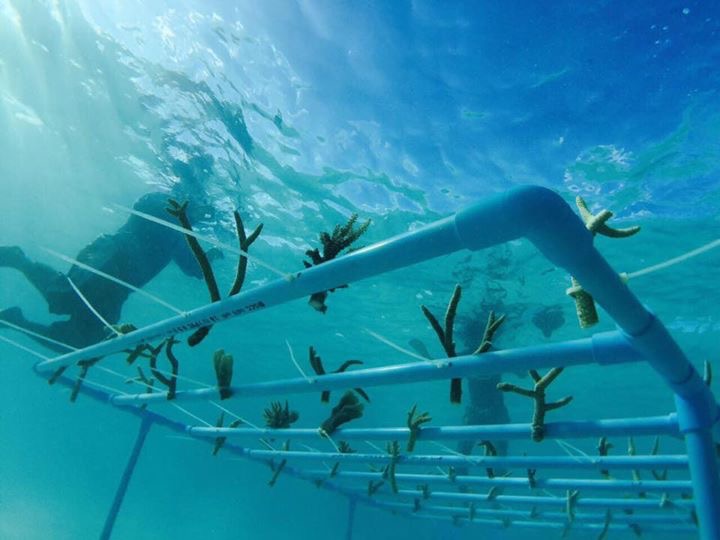 How Does Secret Paradise Ensures Volunteers Have A Memorable Stay In The Maldives
Secret Paradise offers several bespoke adventure itineraries to compliment the work placement schedules of volunteers, to ensure volunteer stays are as memorable as possible. We provide volunteers with an insight into the local culture and tradition of the Maldives, as well as experiencing the stunning natural beauty for which Maldives is famed, all whilst making a difference to local Maldives communities.
Here in the Maldives, our recreational activities for volunteers include local island tours and discovering of the underwater beauty of the Maldives. Stay in local guesthouses, visit family homes, mosques and boat yards, experience our SCUBA diving, snorkelling, surfing and fishing excursions, plus enjoy picnics at uninhabited sandbanks, sunset cruises and of course a day at a luxury resort! Volunteers also have the opportunity to spend time with local non-governmental organization 'Save the Beach,' to understand the environmental and conservational challenges local islands face here in the Maldives. There's also plenty of downtime to sit back barefoot in the sand, relaxing – Maldivian style!
'Secret Paradise Maldives provides an exceptional insight into local culture and aim to deliver unique local experiences to our volunteers, enabling them to immerse themselves in the real Maldives' says Travel Teacher founder Mat Ray.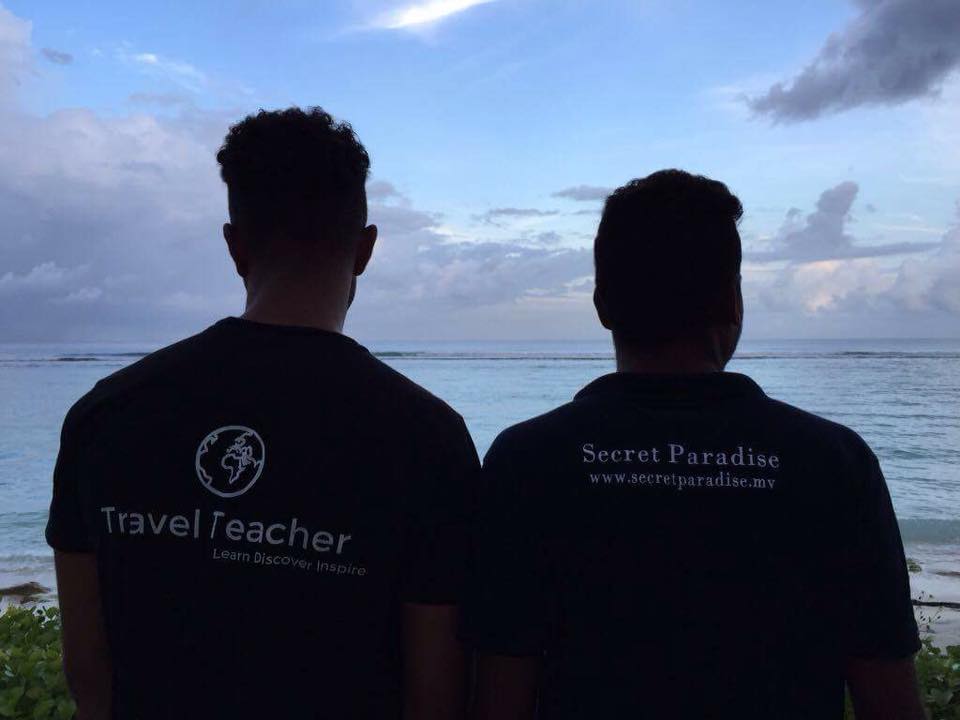 Secret Paradise Volunteer Partners
Secret Paradise also connects potential volunteers with reputable non-for profit Maldives organisations and local island communities who are in need. We aim to provide valuable information to our guests about possible volunteer collaborations. Secret Paradise Maldives partners with two global volunteer organisations, Teacher Travel and Sun sHADe Maldives. Together we aim to create meaningful work and travel initiatives and provide memorable local island experiences for volunteers, here in the Maldives.
What Is Sun sHADe Volunteers?
Secret Paradise works closely with Sun sHADe Volunteers to provide opportunities for responsible and meaningful working holidays in the Maldives. Established in 1987 by Huvadhoo Aid (HAD), a non-governmental youth organization located in Huvadhoo Atoll Maldives, HAD's international volunteer program first began in 2009.
Sun sHADe Volunteer projects are based on education, community development, cultural exchange, healthcare and sport. Each project aims to develop community life whilst conserving each island and its surrounding marine life. The organisation works with each volunteer to design a program that is best suited to their individual skill level and volunteer interest, while filling a need within the wider community. Many international volunteers have been a part of the successful program and have had an authentic travel experience in the Maldives, all whilst making a difference and providing positive contributions to small island communities.
What Is Travel Teacher?
Our other partner Teacher Travel, is a UK based volunteer education program that provides ethical, low-cost volunteer programs throughout Fiji, The Cook Islands and The Maldives. Teacher Travel operates in the Maldives' capital city, Malé.
The initiative offers a unique combination of education and holiday adventure. Volunteering with Travel Teacher gives individuals the opportunity to support the development of education in rural communities and make a genuine difference to the lives of the children in their partnered schools, through teaching, coaching and mentoring. This year, Teacher Travel will be working with educational partner Ghiyasuddin International School in Malé, to support and add value over a long-term period.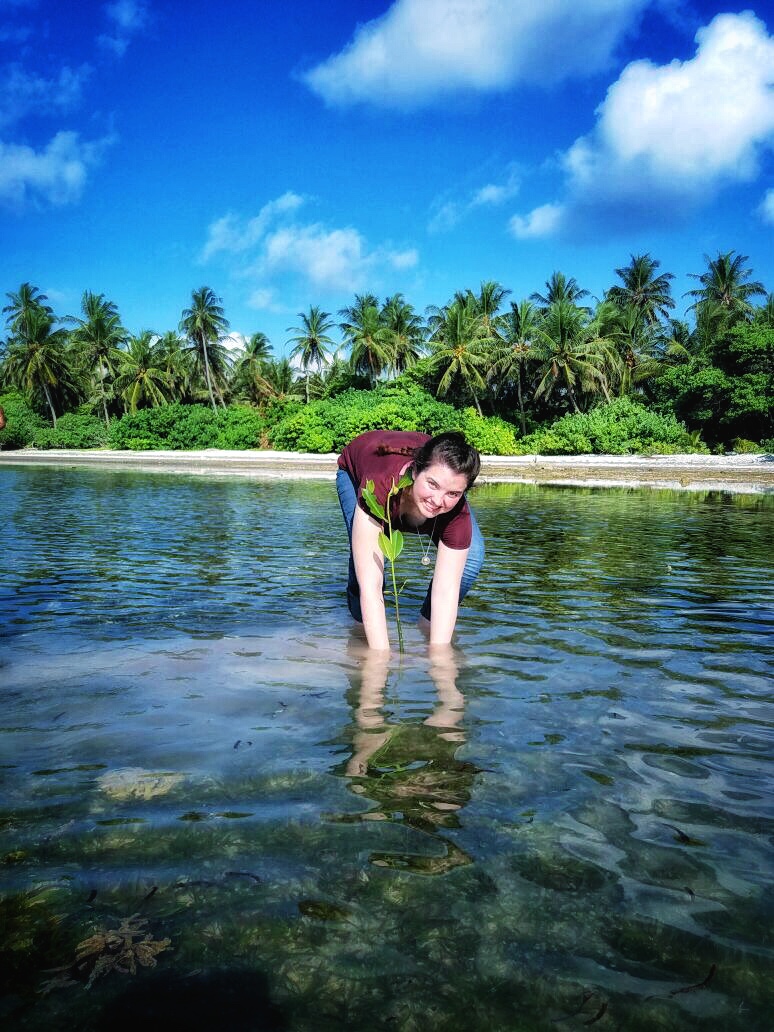 A Recent Volunteer's Experience
Nia Pontius recently participated in the Sun sHADe Volunteers program at Hoandedhdhoo Island, Maldives. Learn from Nia about her experience:
'I was in the Maldives with the Sun sHADe program for almost a month and it was a good character building experience. I signed up to volunteer on a local island, Hoandedhdhoo, to work on the marine conservation program. I went snorkelling everyday with the local volunteers and surveyed the fish, as well as the corals. Together we created a PVC pipe configuration to sit on the bottom in the sand and revive some of the coral population.
After the construction of the PVC frame, we dropped the fixture into the water and used rocks to keep it in place. We broke off pieces of healthy coral and affixed them with zip ties. We created a frame with almost one hundred pieces of coral to help with the coral bleaching in the Maldives.
On the island of Hoandedhdhoo, almost seventy percent of the coral was bleached on one side of the island. It is an impending issue that volunteer groups are trying to rectify with new regrowth ideas. In addition to the marine conservation work, we also did some reforestation work on the island with the kadele trees and the mangroves. This experience was incredibly insightful and it gave an authentic feel for the local culture in the Maldives.'
Like Nia, you too can become a volunteer in the beautiful Maldives. Help make a difference on your travels, whilst making life long memories in paradise.
Find out more  about our Volunteer Programs  Secret Paradise today!