TRAVEL THE MALDIVES WITH YOUR OWN PERSONAL GUIDE!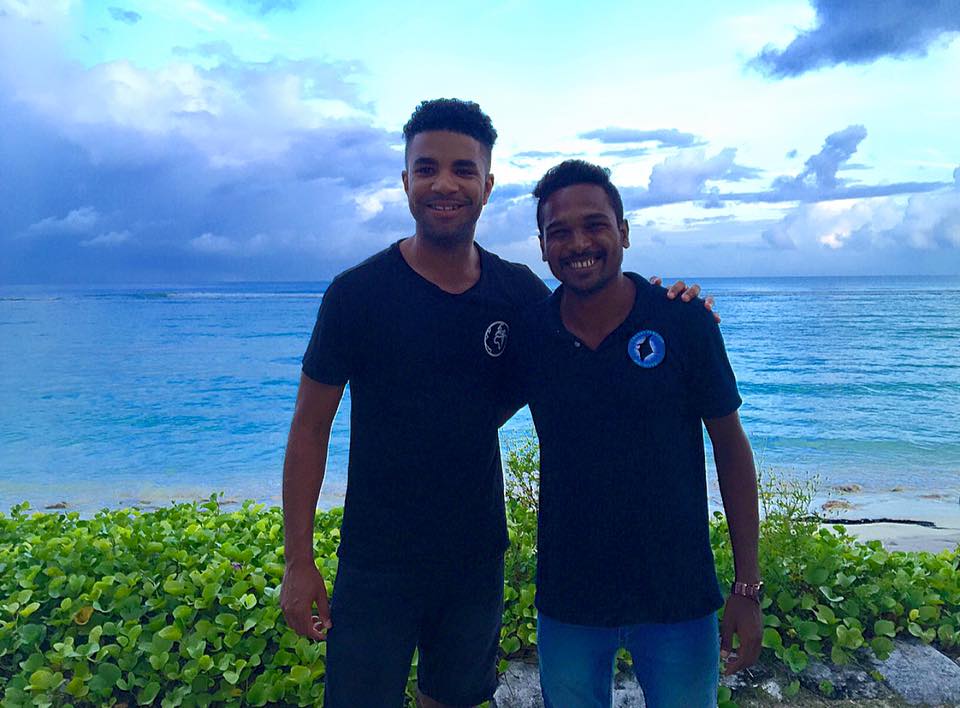 Who knew that there's far more to the Maldives Islands than transparent ocean waters and palm tree lined beaches? Travelling with a local guide in the tropical destination of the Maldives allows for the discovery of the 'real' Maldives, all whilst basking in the natural beauty of your island surroundings.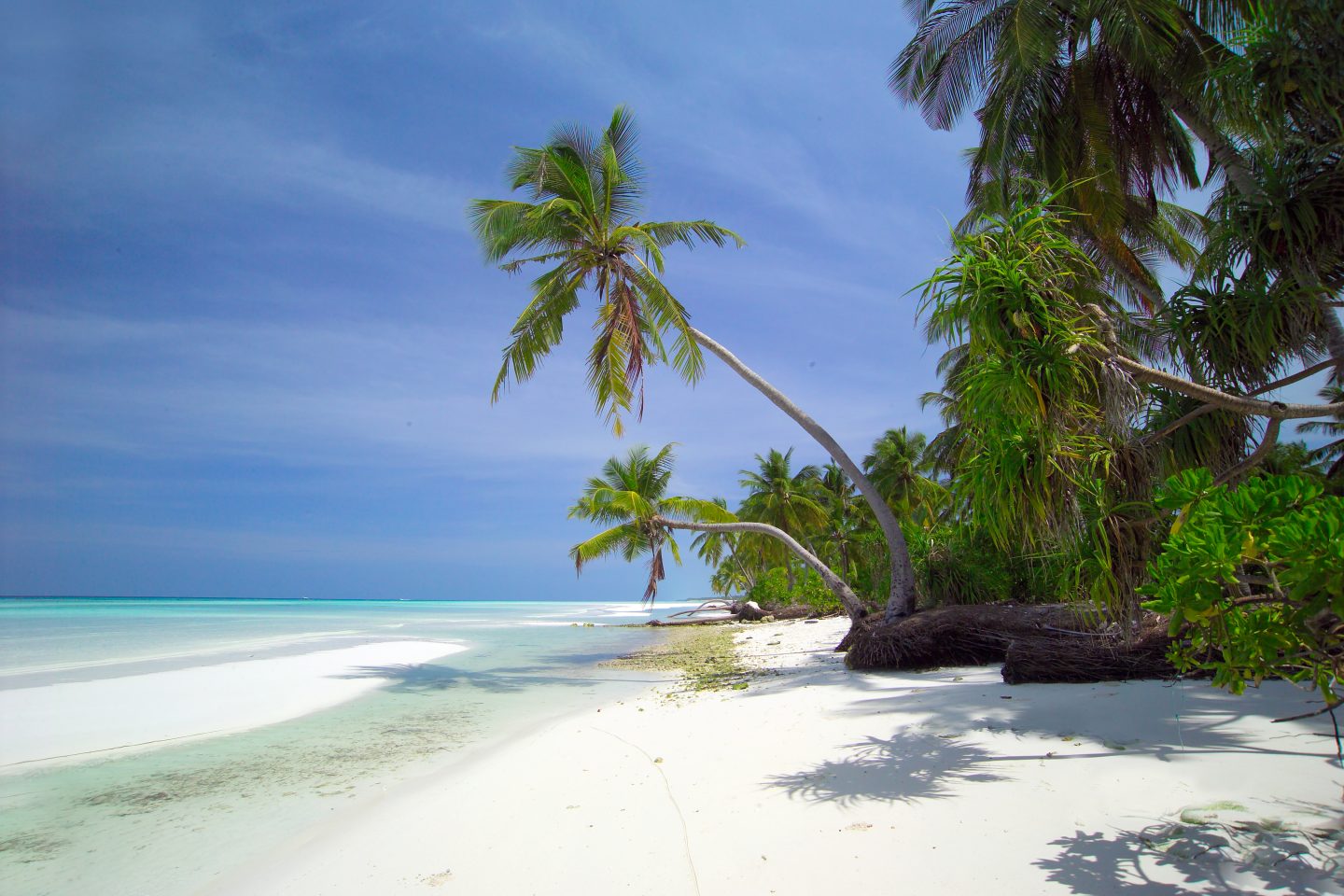 Our Local Secret Paradise Guides
Our professional Secret Paradise local Maldivian guides have years, even decades of local knowledge and expertise to share about their island homeland. The guides are passionate in sharing their country, culture, history and personal experiences with our Secret Paradise guests. Our guides offer perceptions that travellers simply cannot gain from a reading guidebook, researching online or from travelling independently. At Secret Paradise, we believe that a great guide is the difference between a good holiday and a memorable one. Travel in the Maldives with one of our Secret Paradise local guides and you are bound to experience much more then the vast majority of travellers that journey here.
Enjoy The Convenience of Travelling With A Local Guide
Traveling with a Secret Paradise guide will save you the time and hassle of researching your own Maldives itinerary.  As we have been in operation for over 5 years in the Maldives – it's safe to say that we have a little local 'know-how.' Our local guided itineraries are designed to offer the perfect combination of cultural immersion and holiday leisure, at significant local islands and sites.
Travelling with a local guide not only provides an opportunity to learn about a country and culture; it's also safe and convenient. The best way to experience the stunning natural beauty of the Maldives and gain an insight into the local culture is to stay on a local island and travel with a professional guide. This ensures a smooth and hassle free holiday experience for you throughout your time in the Maldives.
'Kokko was our awesome local guide for the five days and he completely added to the whole experience. Being shown around by a Maldivian guide was great – he gave us a personal and professional insight into his culture, history, traditions, food and language. I really feel that having a local Maldivian guide was the best thing about the entire week! 'Kristie October 2016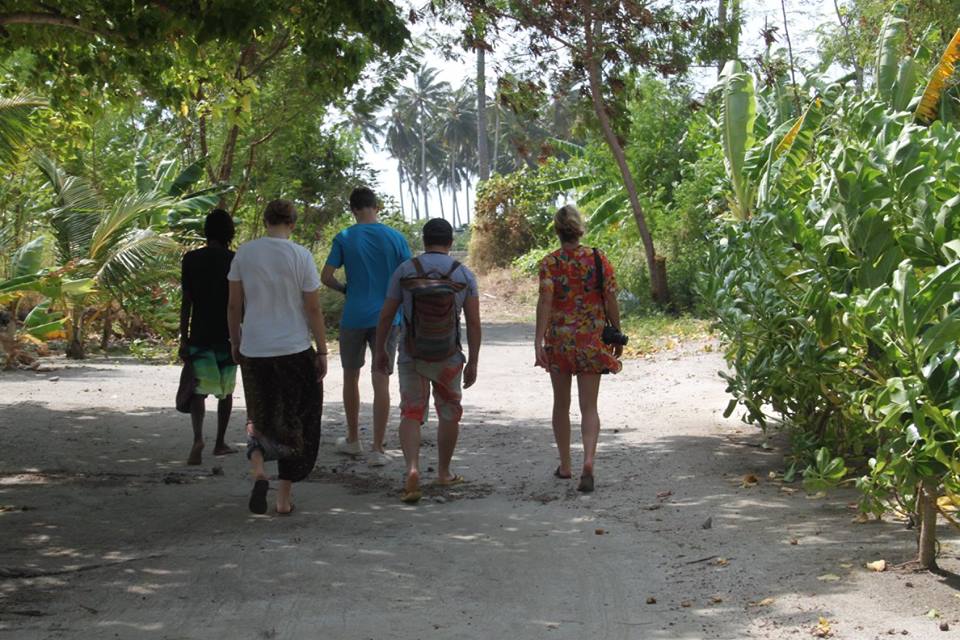 Appreciate The Personalised Service Of Our Local Guides
Did you know that our local Secret Paradise guides are all multilingual and speak fluent English? They can offer translation assistance when communicating with local Maldivians to ensure better understandings, they can eliminate any cultural barriers and assure culturally rich holiday experiences.
Our Maldivian guides go above and beyond to ensure your every holiday needs are met, right from the moment of your arrival at the airport, regardless of the time of day you arrive! The guides understand that for many it is a once in a lifetime experience to travel to the Maldives and they aim to make sure that your island vacation is as memorable as possible.
The Secret Paradise guides offer a personalised service and will happily answer all of your questions or queries throughout your stay in the Maldives, plus they will offer lots of helpful tips and suggestions along the way. Each day our experienced guides will discuss with you the next day's itinerary, ensuring that you are nicely prepared for the coming day's agenda. Our packages and tours also incorporate free days for you to do as little or as much exploring of the local islands as you like, plus our local team can assist you in personalising your private tour program to fit your every Maldives holiday needs. With Secret Paradise, you are guaranteed a Maldives vacation that is fun, affordable and unique, giving you the best opportunity to experience the island paradise we at Secret Paradise call home.
'Our guides were super funny, nice and caring. They took care of everyone both ones who can swim and those who are not experienced. They made sure we all had fun and that we are happy about everything. i loved every minute of it! ' Anna March 2017
Experience Cultural Immersion At Its Best
One of the best elements of our Secret Paradise tours is without doubt the opportunities for cultural immersion. Gain exceptional insight into local Maldivian life, culture, history, traditions, food and language from the perspective of a local guide, fused with the exploration of picturesque islands. Our tours include privileges of being welcomed inside a local family's home for a traditional dinner dining experience, trying 'hedhikaa' (local afternoon tea snacks) and spending time with local NGOs such as Save The Beach – experiences that are generally missed if travelling independently or staying at a Maldives resort. Our group tours also provide great opportunities to meet and travel with like-minded travellers, all with the comfort of a local guide.
'Our tour guide had in-depth knowledge of the history of the city & we had an amazing time with him.' – Pradhan P 22 May 2017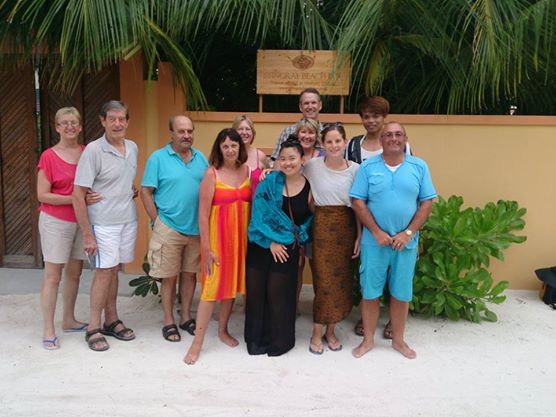 'Special mention our tour guide Kamey, not just a tour guide, he became a friend and that made our stay more fun. He always made sure that we were OK . there were no questions that he didn't have answers that's why we learned a lot about Maldives' – Bonna 30 Jan 2016
Book Local To Ensure Local Profits
When you book a Secret Paradise tour with a local guide, you're also contributing directly to the local Maldives economy and pockets of local people, as opposed to booking through a large global tour operator. At Secret Paradise, all of our guides and operators are locals, with the exception of the Sales Director.
See You In Our Local Paradise! 
Embarking on a Secret Paradise Tour with your own personal Maldivian guide ensures that your trip is fun, authentic and gives you real insight into local Maldivian life. Book your local Maldives island escape today with one of our professional English-speaking guides!
https://secretparadise.mv/tours-and-holidays/
#letusguideyou