Why You Should Visit Ukulhas the Fishing Island
If you have travelled with our guide Kokko Ibbe you will know that he is passionate about fishing. You may also have discovered that before he forayed into the tourism field he spent a year as a fisherman. With plenty of fishing tales to tell (especially about the one that got away!!) we asked him to share more about the industry that has forever been associated with the Maldives.
The Maldives is well known for its luxury resorts, stunning turquoise waters, white sandy beaches, tall palm trees and is renowned for being the perfect honeymoon destination.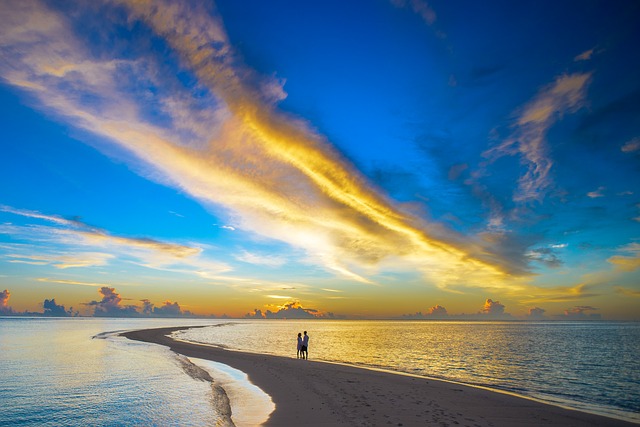 The tourism industry has been the main economy of the Maldives since it was introduced in 1972 and in 2017 1.39 million tourists arrived to enjoy this island paradise.
If you search online about the Maldives you will generally be able to find all the classic tourist information. However every island has a different story to tell and I wanted to share the story about one of our local islands famous for fishing.
Ukulhas, a beautiful island located in North Ari atoll 72km from Male is famously known as the fishing island. People of the island are well known for big yellow fin tuna fishing. Most local island residents own a dingy and as a hobby go out to fish for Marlin, Dogtooth (Mahi Mahi), Trevally and more. Early morning after prayers elderly people will gather around near the jetty looking at the ocean and talking about fishing. Our third president Mr. Maumoon Abdul Gayoom said "Fishing is the lifeblood of our nation, it is inborn. From the soil on which we live, to the sea around us, it remains an integral part of our existence". These words will always be in the fisherman heart.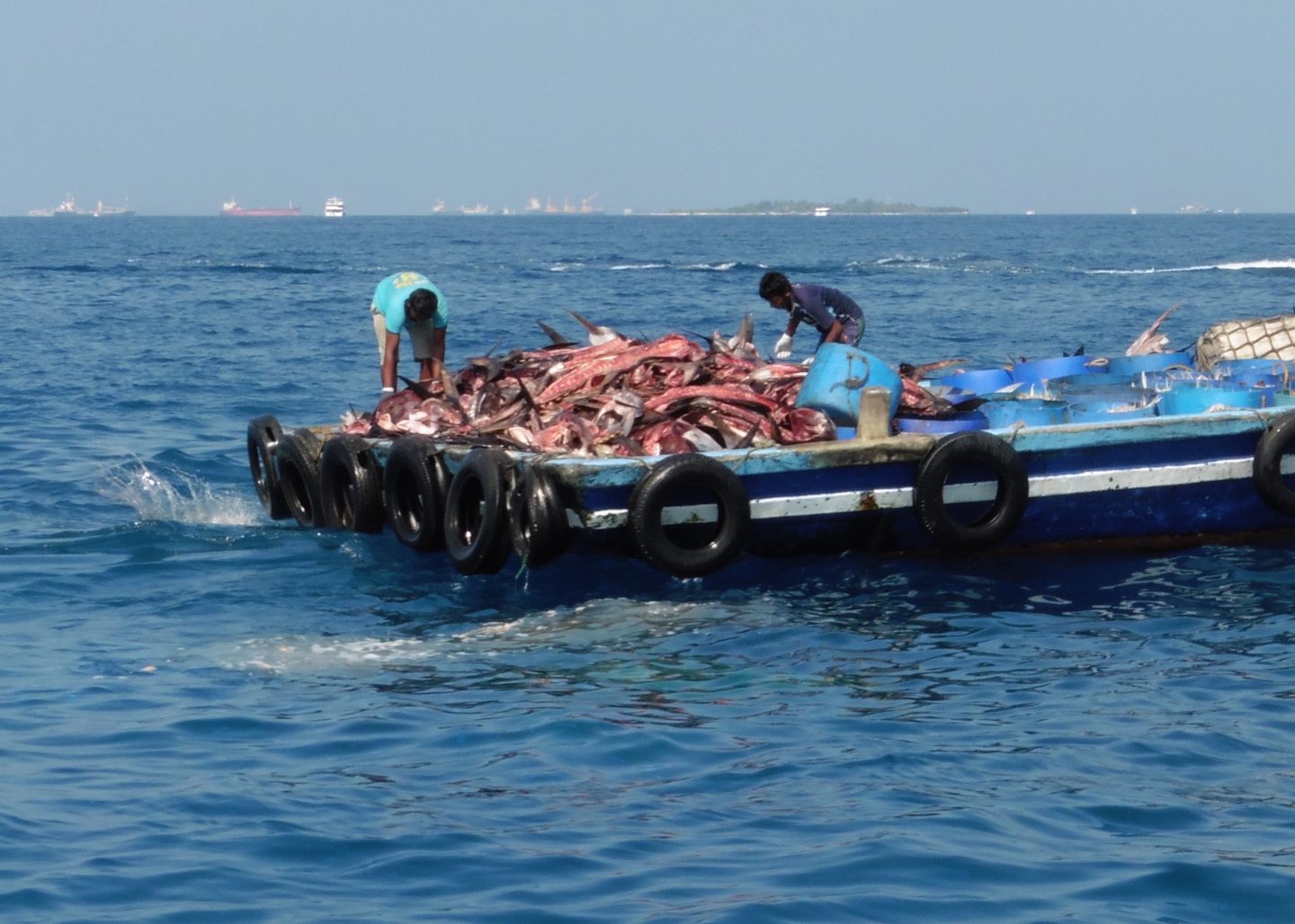 I have personally experienced Yellow fin tuna by joining a fishing boat for a year with these brave people. The local island fishermen take long journeys often not seeing their loved ones for long periods of time and with no communication while on the sea, this takes a lot of courage and faith when they first step on to the boat. It is almost as though they step into the fishing bubble which to them becomes everyday life and their families and friends will remain outside this bubble until they return home to their island. They don't mind the big waves, no need of holidays, they don't shiver in the rain, all their focus is on fishing.
The boat captain will say to start a fishing journey you require the resources from other fisherman, including bait and information as to where the best fishing locations are at that time. Typically there is an average of 16 people in a boat for fishing according to other islands, but almost every boat in Ukulhas there will be an average of 24 people. The reason for this I believe is because the elders will take their children (on holiday) to teach them how the traditional fishing practices are done. Once the journey out to sea starts, the people in the boat are considered their family and everyone depends on the captain. In peak season some fisherman will only come to their island once a month, but the average would be twice a week to see their family. With the first bite on the fishing line people hurry with other lines to catch more, the feeling is something else. In other words, only a fisherman truly understands this feeling and believe me this feeling is good!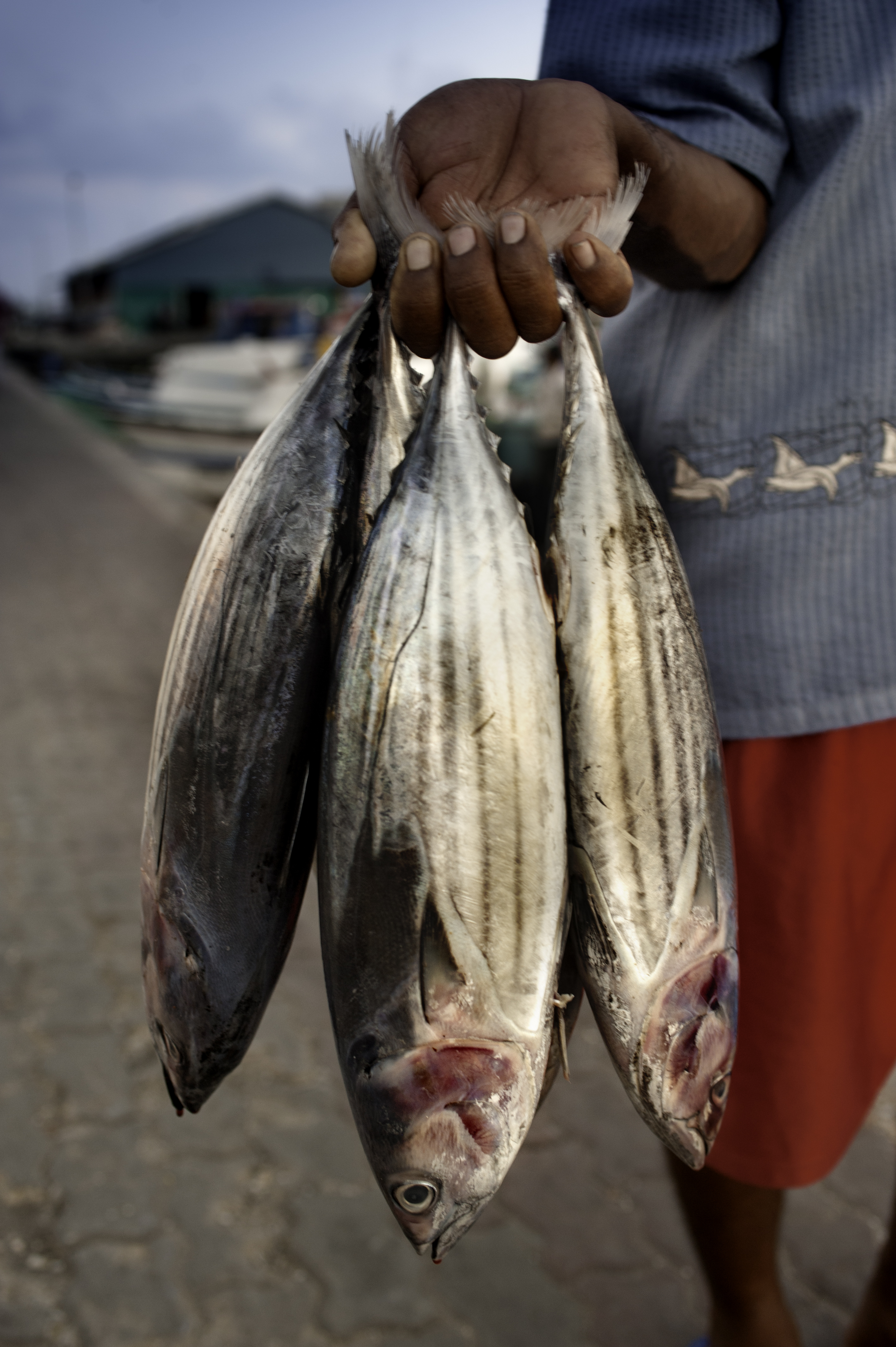 You may not know, but yellow fin tuna is caught by line only and fishermen are prohibited to use nets. This way the fish that is caught is of good quality plus it is also a sustainable way for the yellow fin tuna growth. Boats will sell to factories if they don't have enough ice and bait, and they can also sell their catches at a higher price to the re-sellers at fish markets.
A local fisherman once said to me:
"Time changes, people are educated, they are in decent jobs, even my kids I want them to study and choose their career and go on, but I don't want fishing to vanish from Maldives, this is how we raised our kids with the money we earned from fishing and this is a hard life. You cannot compare us with a desk job."
And with a smile he quoted to me
"It is the Fisherman who eats the fresh fish, no one else"
Ukulhas is also known for its beautiful white sandy beach which attracts a lot of tourists to the island. With the local tourism introduced in 2009 the island is getting a lot of visitors from all around the world. Like most local islands there are excursion's to sandbanks, snorkeling with manta and picnic island visits but many tourists who visit Ukulhas are looking for fishing trips. Big game fishing for Marlin, Yellow fin tuna, Wahoo and Dogtooth Tuna which are widely caught. Youngsters who learned to fish from their forefathers are now part of the guest house industry and teach tourists how to fish the local way.
Why not join us on our North Ari Island Hopping tour and take the chance to join the fishermen of Ukulhas yourself?