Solo Travel is on the Rise in the Maldives!
At Secret Paradise over the past few years we have seen an increase in solo travellers booking their trips with us. People are becoming more confident with exploring the world alone; gone are the days when we only book a trip if we have a travel buddy; sometimes spending months planning and plotting new adventures. These days people tend to be well travelled and have no problem jumping on a plane and heading off on new adventures alone.
However solo travel can still be met with some reservations; a recent survey commissioned by Intrepid Travel of 2,000 American travellers found that 73 percent of respondents worry about safety while travelling completely alone, 53 percent worry about getting lost, and 39 percent worry about the stress of planning a trip.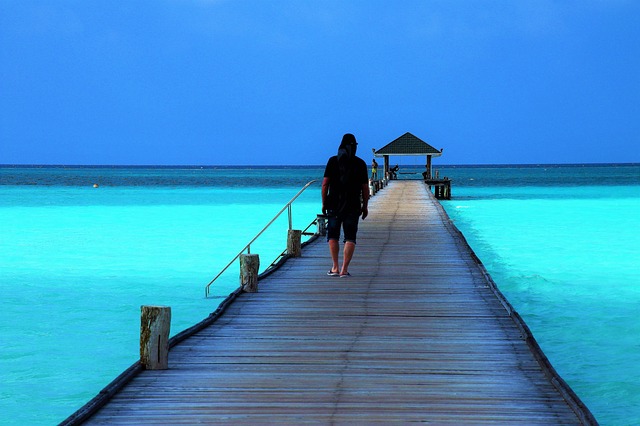 Not all travellers are alone through choice, some have had friends cancel at last minute, and some don't have friends who have the same travel interests. So whether you are travelling by choice or through other circumstances, Secret Paradise is the perfect tour and travel company to help you plan your perfect trip to the Maldives.
Safe Travel
The Maldives is considered a fairly safe place to travel and even on local islands as a solo traveller you will feel relaxed and at ease. Maldivians are known for their warm hospitality and are very well accustomed to tourists so are more than happy to help you.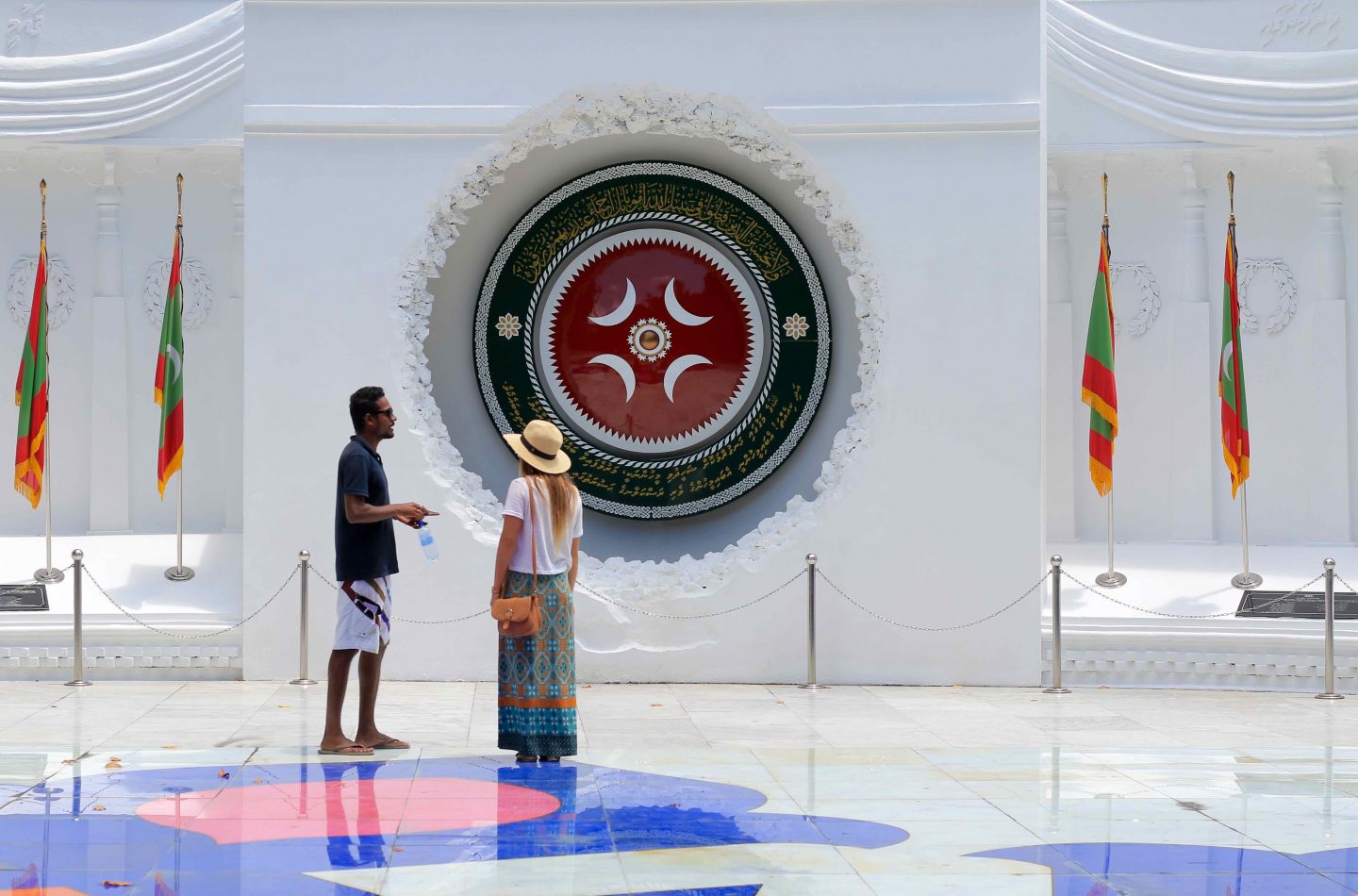 Getting Lost
Getting around from island to island can be a little confusing if you are unfamiliar with the Maldives and this is where a pre planned trip can make travelling solo a little easier. Our team of expert tour guides will give you as much assistance as you need throughout your trip. If it is simply assisting with transfers from the airport to the islands/your accommodation, this can be arranged, or if you would like someone with you throughout your trip to guide you on the local islands, this can also be part of the service. Our bespoke tours and packages mean you can feel safe and secure knowing every part of your trip to the Maldives will be looked after. The great thing about booking a private tour guide with us is that you don't have to worry about any aspect of your holiday and you can just focus on enjoying our island paradise.
Planning Your Trip
If you like to travel alone but just need assistance with the logistics, we can organise your trip from start to finish and offer support with island transfers with one of our tour guides on hand to collect and drop you to the right jetty.
There are also opportunities to join group tours should you wish to hook up with like minded people. You may get the opportunity to share a room so the costs can be split rather than paying single supplement but remember once again the local island guest house prices are not like the resorts so you may be able to afford to book a single room on your budget.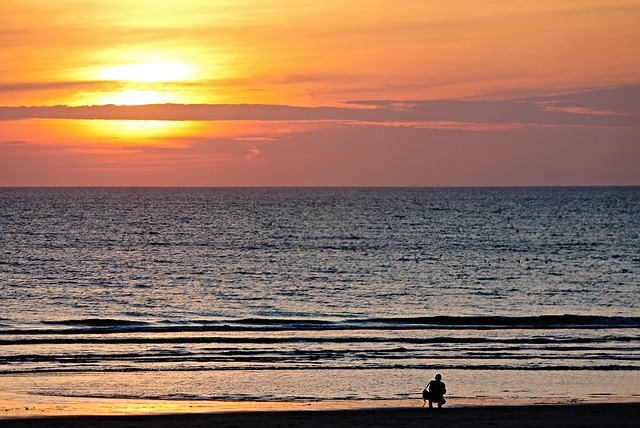 No Single Supplement
It can be a gripe of solo traveller having to pay extra for travelling alone, but with our 7 night South Male Island hopping tour, there is no single supplement if you book on the scheduled departure dates. This tour to us is best way to experience the natural beauty of the Maldives and gain an insight into the Maldivian culture and tradition of an inhabited local island. You will experience local life with popular excursions, watersports and even a little relaxation. Accompanied by your Maldivian guide, travel to four local islands in South Male Atoll; Hulhumale, Guraidhoo, Maafushi and Gulhi. Staying in guesthouses you will have the chance to visit local homes, share traditional meals and stories with the family. Discover how the local dhoni boat is built and perhaps learn the art of the BoduBeru dance. Add in snorkelling, sandbanks, breathtaking sunsets, great company and you have the perfect Maldives local experience.
Set the Cultural Scene for Your Holiday
You may not want a full trip organised by a tour company, you may be ready to embark on your own solo trip, but when visiting a new country where do you start? Why not book a day tour or activity with us to find your footing. Discover history and culture on on a half day Male City walking tour or take a day trip around North Male where our experienced guides will accompany you on a tour of two local islands, Himmurfushi and Huraa, sharing information on their culture and tradition. In-between islands we offer the opportunity to snorkel and discover the underwater world. Take the time to quiz your guides on what are the must do's during your stay and what top tips they have for your onward travels.
Eat Local, Try New Foods, Meet New People
Its one thing we think you should try in every country – the local cuisine. Here in the Maldives a local restaurant does not always mean you will be able to taste authentic local dishes as many places focus on Western and Asian foods. Why not come join our local family and your guide for an authentic Maldivian dinner in their home. Maldivian meals include the staple ingredients of fish, coconut and chilli.  Rice and curries have also become an integral part of Maldivian food. Our lunch or dinner will provide the opportunity to savour the exotic flavours of home cooked Maldivian cuisine not found  in local restaurants and in the traditional way we finish our evening dinner on the beach for coffee under the stars!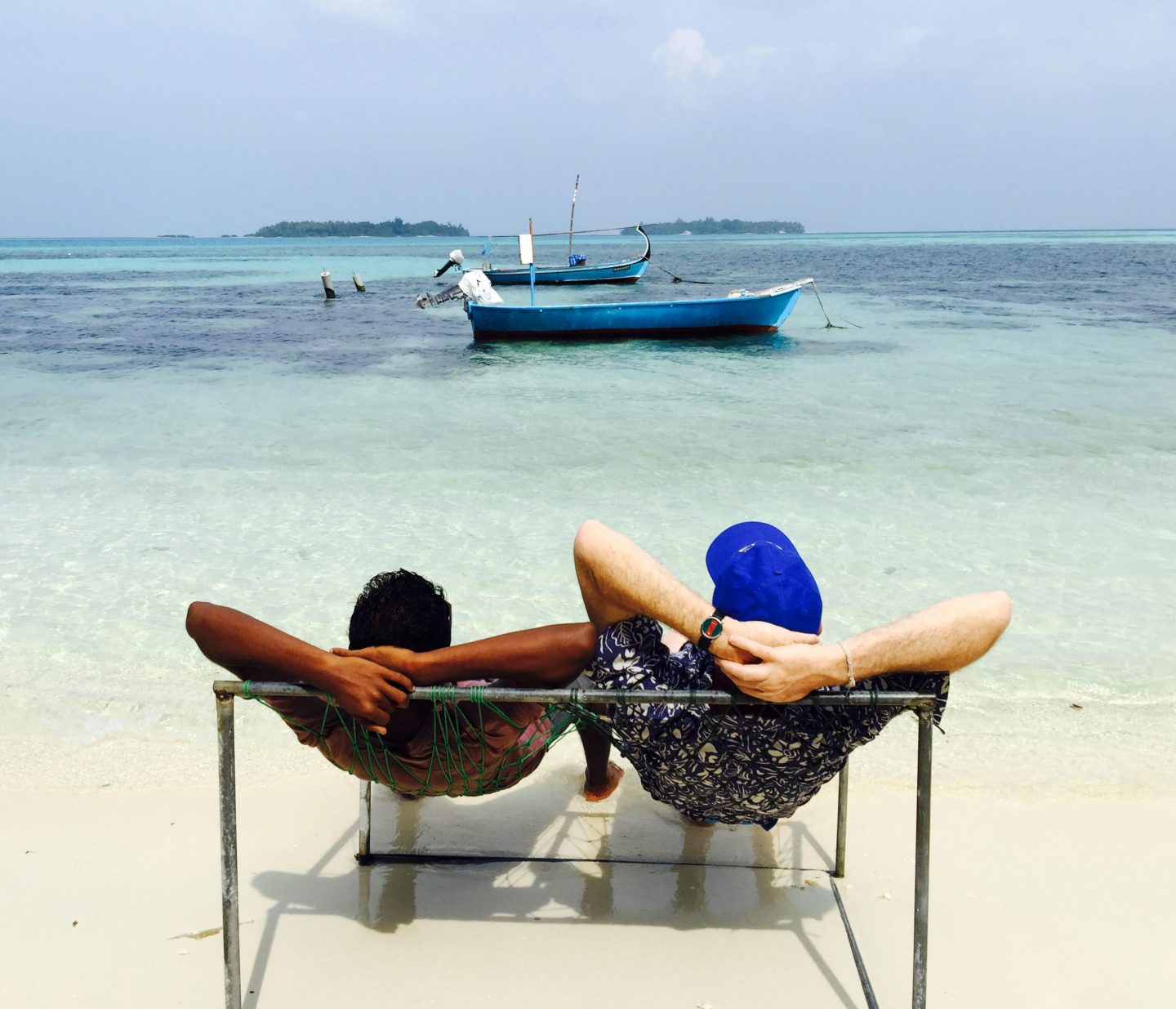 Reviews from Lone Travellers:
But don't take just our word for how much fun it is to travel solo in the Maldives check out what some of our past guests have said:
"Secret paradise is the perfect organisation for anyone on a budget and/or wishing to see the real Maldives. Lovely Ruth was so helpful in organising all my activities when I emailed her my stay duration and interests just a few days before (having already booked a hotel and flights). She also gave a lot of honest, simple information about local customs, costs and getting around the islands etc. During my brief stay (I was travelling onwards) I went on a city tour of Male, snorkelling trip and picnic island, all of which were fabulous the perfect balance of full of Maldivian culture, wildlife and total tranquillity. I would liken the experience to being shown around the Maldives by a friend, (taking you on public ferries and to local dive centres and Maldivian restaurants) which was ideal for me being a (first time) lone traveller. My guide Kamey was extremely knowledgeable and enthusiastic but also super laid back and easy to talk to. He came to collect me and walk me back to my guesthouse every day and was even kind enough to invite for meals and coffees with his friends in the evenings. Wonderful company, well done Ruth! I will certainly be back for a longer stay next time!" Lizzy Kaye
"After getting an incredible flight deal from JFK to the Maldives, I started researching and looking to put together a trip to the Maldives. As an experienced solo traveler, I knew I did not want to stay on resorts. Shortly into the planning process, I was extremely overwhelmed with the huge number of islands and challenges of getting between them. I found Secret Paradise. I reached out to Ruth, and her replies were extremely quick and extremely thoughtful. I gave her an idea of my budget and that I am an avid diver and what I was looking to do. I knew I wanted a bit of island hopping and to see different aspects of the Maldives. She was able to discuss the different atolls/reefs/islands and what each has to offer. She addressed questions and concerns as well. I was concerned as the Maldives is usually promoted as a "couples" destination and I was going to be doing it solo. Originally I also had a need to be able to telecommute several of the days I was in town. She took everything into account and put together a wonderful package, well detailed and well priced. She never seemed to tire of my endless questions including things like a realistic budget and her replies were almost instant. Her blog was really helpful too. From the moment I contacted Ruth to getting on the plane to fly back to the US, Ruth made sure everything was taken care of.  From the moment I got off the plane to the moment I departed, the Secret Paradise team seamlessly took care of the logistic." Shannon
Want to know more about solo travel in the Maldives? Contact one of our team sales@secretparadise.mv