Traveling Solo on a Reasonably Priced Dive Holiday in The Maldives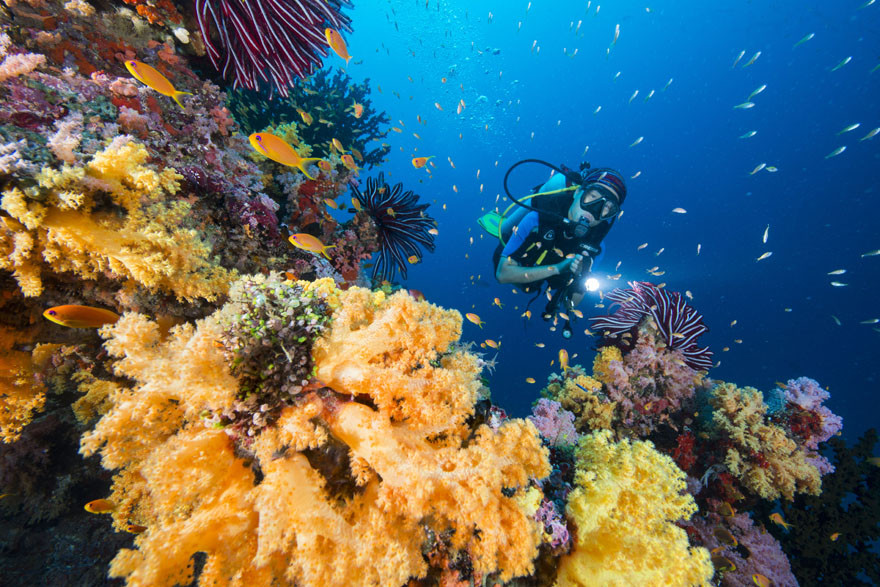 After getting an incredible flight deal from JFK to the Maldives, I started researching and looking to put together a trip to the Maldives. As an experienced solo traveler, I knew I did not want to stay on resorts but wanted to explore locally inhabited islands. Shortly into the planning process however I was extremely overwhelmed with the huge number of islands and challenges of getting between them. At this point I was fortunate to discover Secret Paradise and I reached out to Ruth whose replies were extremely quick and extremely thoughtful.
I gave her an idea of my budget and that I am an avid diver and what I was looking to do. I knew I wanted a bit of island hopping and to see different aspects of the Maldives. She was able to discuss the different atolls/reefs/islands and what each has to offer. She addressed all my questions and concerns,  I was most concerned that as the Maldives is usually promoted as a "couples" destination and that I was going to be doing it solo I wanted to know what to expect and would I be seen as an 'outsider'. Originally I also had a need to be able to telecommute several of the days I was travelling but Ruth took everything into account and put together a wonderful package, well detailed and well priced. She never seemed to tire of my endless questions including things like a realistic budget and her replies were almost instant. The Secret Paradise blog was also really helpful too. From the moment I contacted Ruth to getting on the plane to fly back to the US, Ruth made sure everything was taken care of.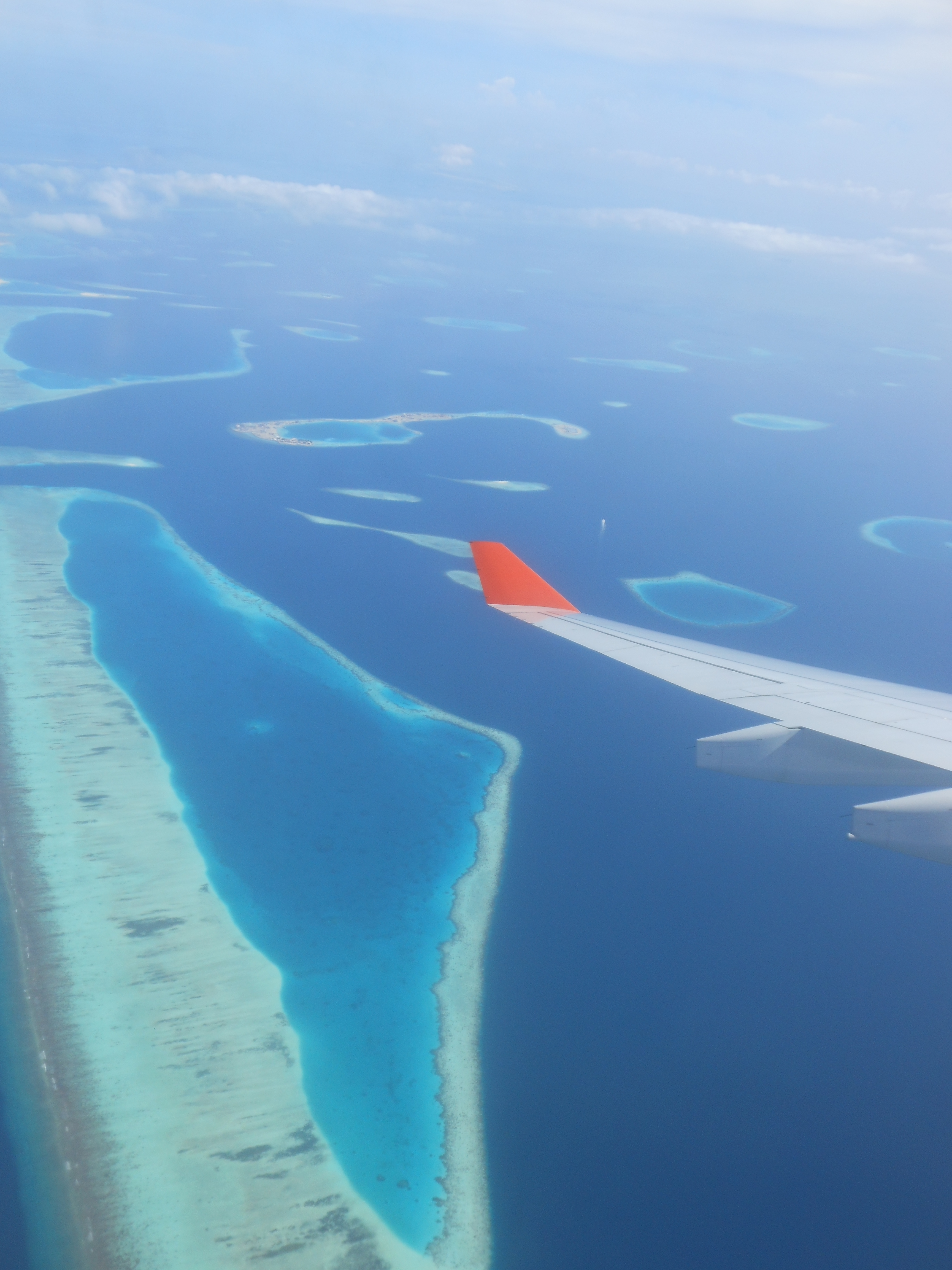 A few weeks prior to arriving in the Maldives, Ruth sent an arrival email with who would be meeting me at the airport and where to look for them. The guides are clearly identifiable and exactly where she said they would be. From the moment I got off the plane to the moment I departed, the Secret Paradise team seamlessly took care of the logistics. Two members of the Secret Paradise team greeted me outside of baggage claim in MALE, helped with my bags and ushered me to my local flight to South Ari. They got me checked in, through security and provided instructions and information of what to expect when I landed and where to meet my ferry. When I landed in South Ari, everything was as they said and it was easy to navigate with no surprises. At the ferry landing, my ferry picked me up, took care of my luggage and was escorted me to my guest house. I spoke with the dive shop in the evening and arranged diving for the next 2 days. South Ari is exactly as many say, stunning! The team worked to make sure we were the only people on dive sites and also to make sure that we spotted whale sharks. It is very clear that Whale Sharks are becoming a large source of income for the islands which tends to lead to exploitation. TME however was the opposite. The dive shop and locals worked to make sure the animals are respected and admired. It is clear the team loves the ocean and its creatures and wants to work to protect it, not just create a spot for tourism. As an avid diver, who loves the serenity of the underwater world, this is extremely important to me. My days in South Ari passed quickly and the morning I checked out the the guest house, the team escorted me to the airport and even provided a bagged breakfast.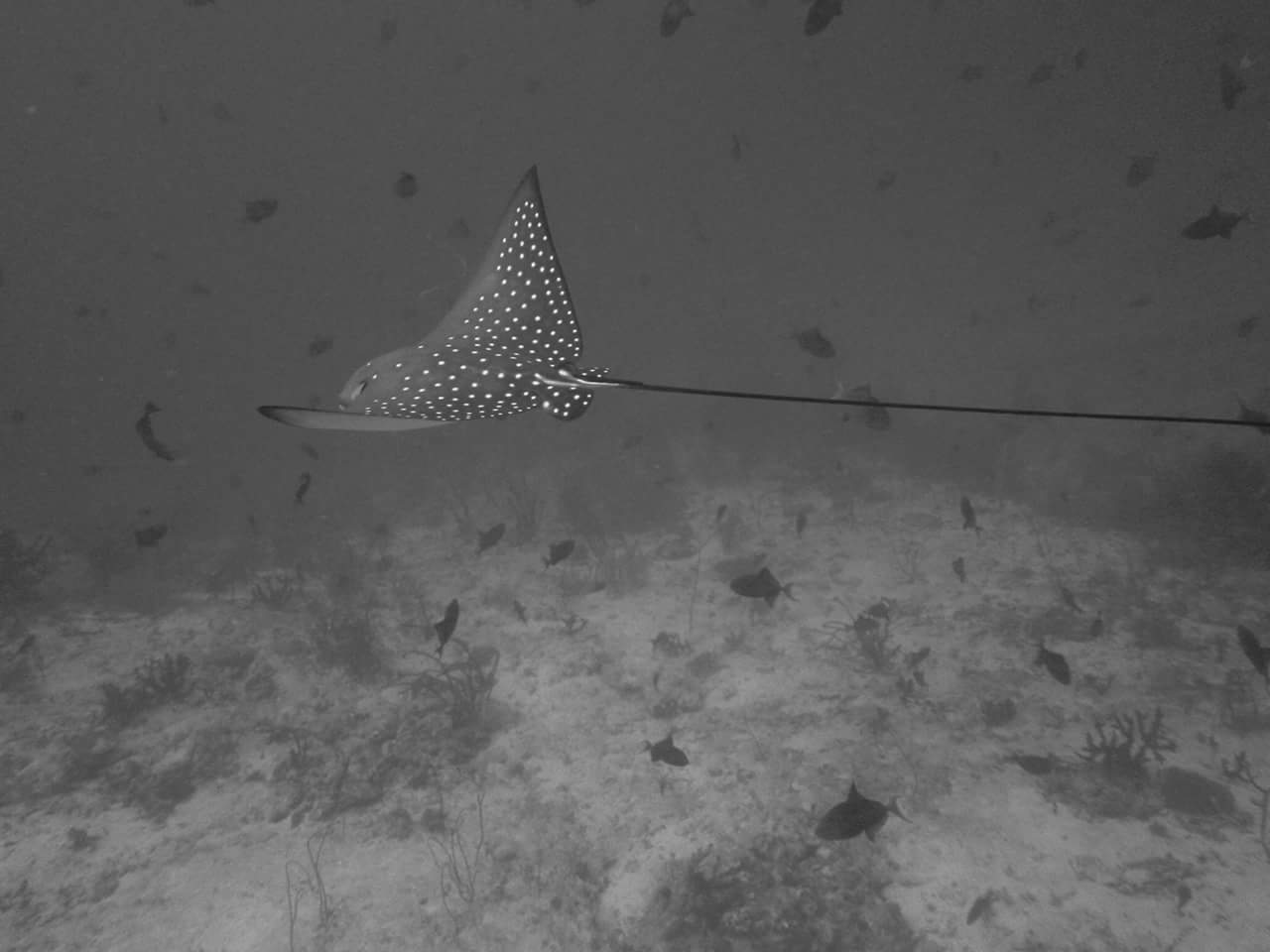 My local flight arrived back in MALE and the Secret Paradise team again met me and helped me navigate with my luggage. The team took care of helping me onto the next part of my adventure, to catch a local speedboat to Rasdhoo. Again they explained what to expect when getting off the speedboat at my stop. The guest house met me at the dock, took care of my luggage and getting me checked into my room. It was a stunning room with a beautiful view of the patio. The team even arranged for me to do a 2pm dive. Dinner was provided as part of my package and was wonderful. The first night dinner was a honey mustard grilled white fish that was amazing. I am not a "fish" person normally, but this was one of the best meals I had ever had. Dinner was plentiful and everything always tasted wonderful. Breakfast was also included, however I chose not to take breakfast as I started diving early each morning hoping to see hammerheads. After 2 more days of diving, it was time to leave. The guest house made sure took care of getting me (and my luggage) to the ferry back to MALE.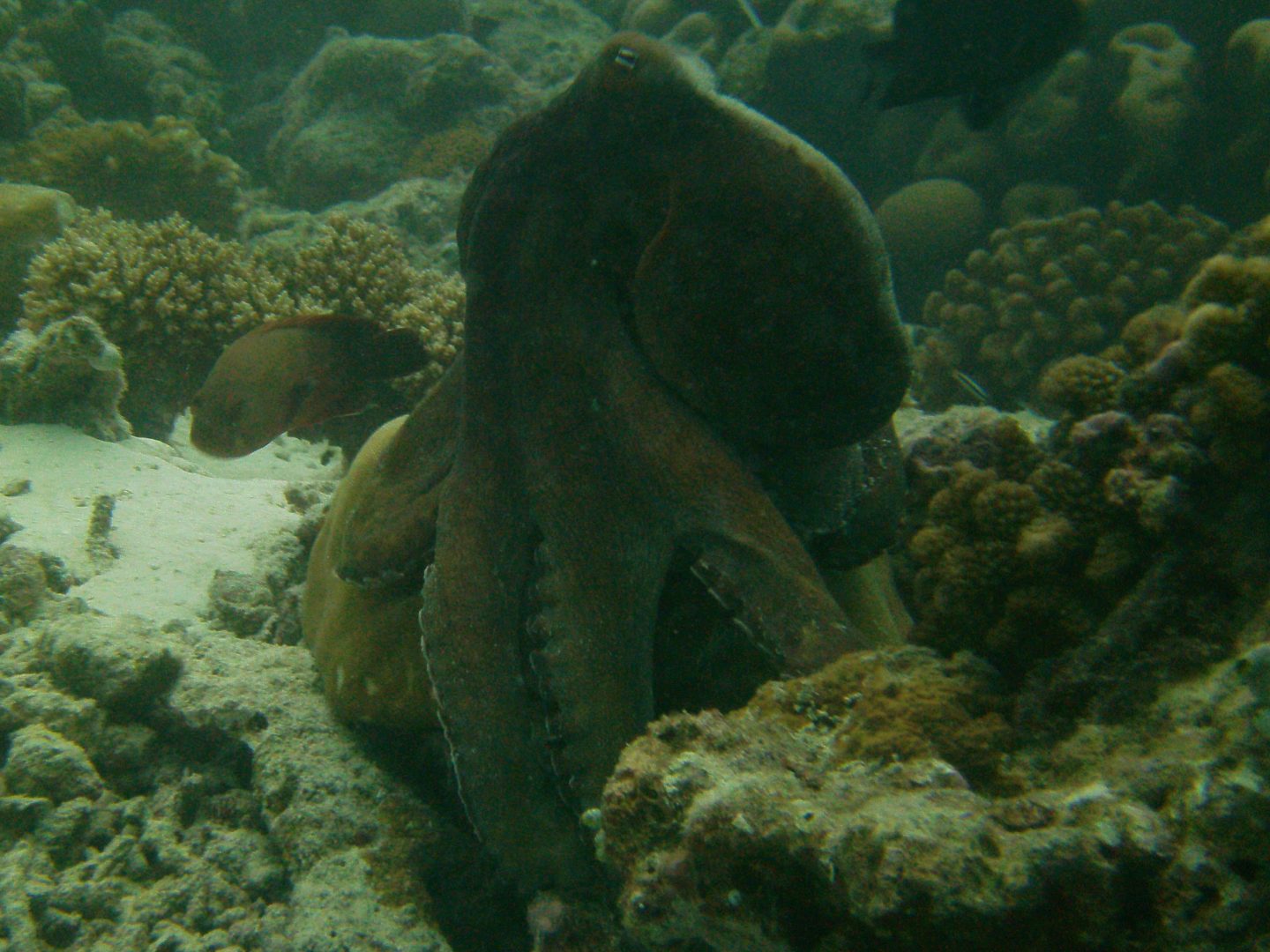 Once back in MALE again the Secret Paradise team was there to greet me to take me to Hulhumale for my last night before flying back to the US. Ruth was waiting at the hotel when I arrived to address any questions or concerns and check in on everything. It was a great way to end the trip, to meet the person who had done such a fantastic job putting me at ease and taking care of logistics. She also offered some suggestions on ways to spend the last bit of time on the islands.
In the morning the Secret Paradise Team met me at my hotel to escort me to the airport and make sure I was OK with logistics. They helped me get checked in and take care of my luggage. Once safely behind security we parted ways.
I could not have done this trip without Secret Paradise!!! As tourism outside of resorts, is relatively new to the Maldives, logistics/transfers/directions are still a bit unclear. I was only the 3rd American one of the dive shops had met and the only solo traveling American. Many of the ferry boats are all created by one manufacturer, making them hard to tell apart or where they are heading. MALE is well marked but very busy, so having someone to meet and help usher you to your transfer points really helps with creating a relaxing environment.
Thank you to the entire Secret Paradise Team for creating an experience, I never thought I would have the opportunity to have.
Shannon traveled with us on  a tailor made dive local experience.  Book yours now!
This article was first published as a TripAdvisor review 7th December 2017.