WHAT ARE THE BEST WAYS TO EXPLORE THE MALDIVES?
What Are The Best Ways to Explore the Maldives?
When you haven't visited a country and are not familiar with what to do and where to stay it can be reassuring to know that you have everything organised before you arrive. But what type of Maldivian experience will suit you? There is more than just one way to explore the Maldives with holiday styles including safari boat cruises, low cost and luxury resorts and now also local island experiences.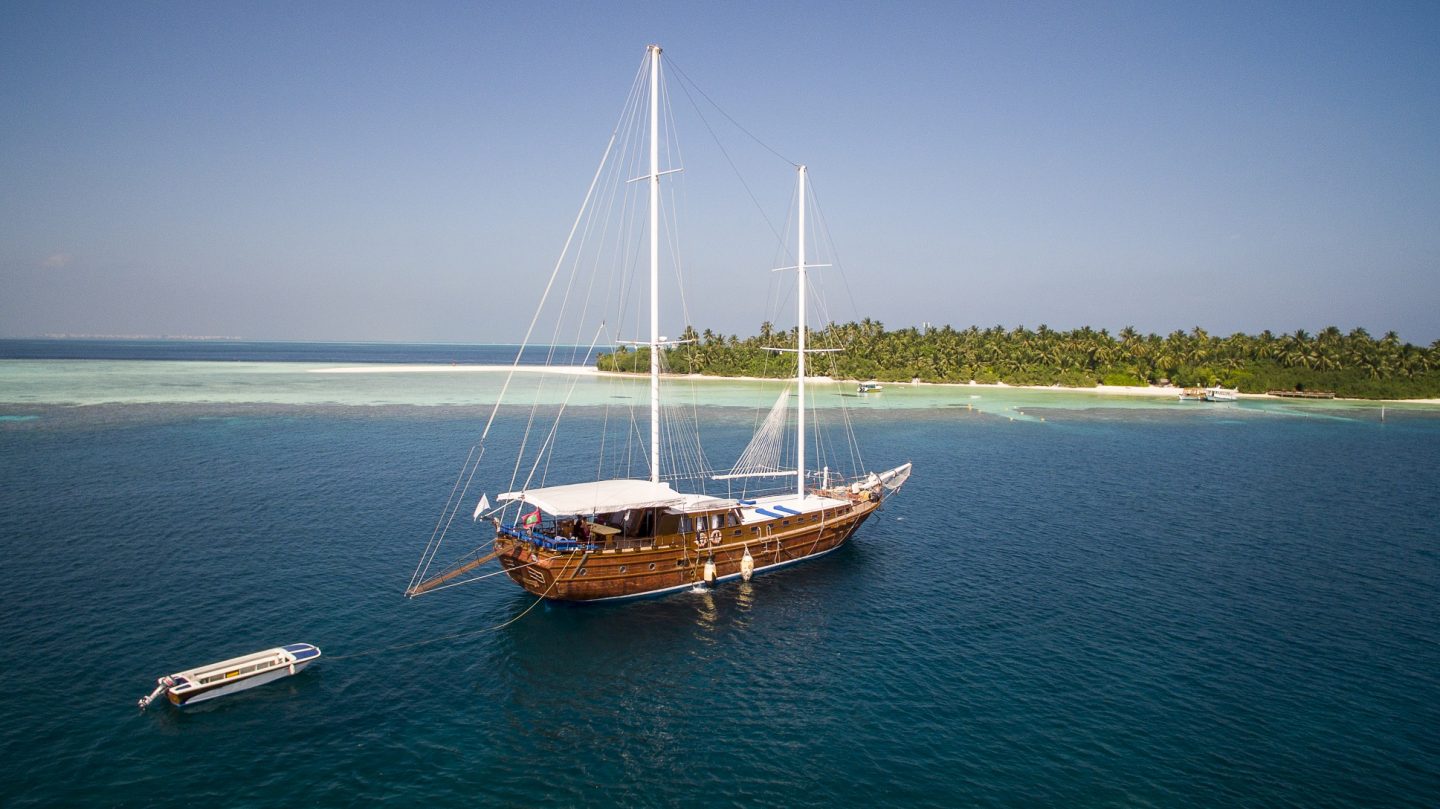 Maldives Cruises
Advantages
If you want to visit and see multiple locations in a short period of time cruising is ideal for you. It is the easiest way to gain a snap shot of a country in one vacation without having to live out of a suit case. You can comfortably unpack and relax. It's an incredibly relaxing experience with plenty of on board activities and an abundance of food and drink! You not only have the luxury of cruising through the aquamarine waters of this island paradise but have the opportunity to jump on and off and discover local islands, resorts and deserted sandbanks at your leisure. There will be a number of pre-organised activities on board including snorkeling, Picnic Island BBQs and fishing for example as well as plenty of time to relax and sit back and watch the Maldives drift by!
The Maldives offers dive cruises, snorkeling cruises and even swimming cruises! Choose from small traditional dhoni's with basic but standard facilities or a top of the range luxury experience. If a group travel is not for you there are also opportunities for private cruising quite often in catamarans or sailing boats.
Compromises
The down side to cruising may be the length of time you are allocated on an island or to a given activity, particularly if you are travelling with a large group. It can also sometimes be hard to get a feel of local life and you may miss out on a true local experience due to insufficient time to explore local islands. On board a cruise you are also more susceptible to poor weather conditions and whilst you would be very unfortunate to experience long periods of wind and rain, if you suffer from motion sickness you should consider the time of year that you travel.
Join us on our popular Discovery Cruise, available also as a private charter!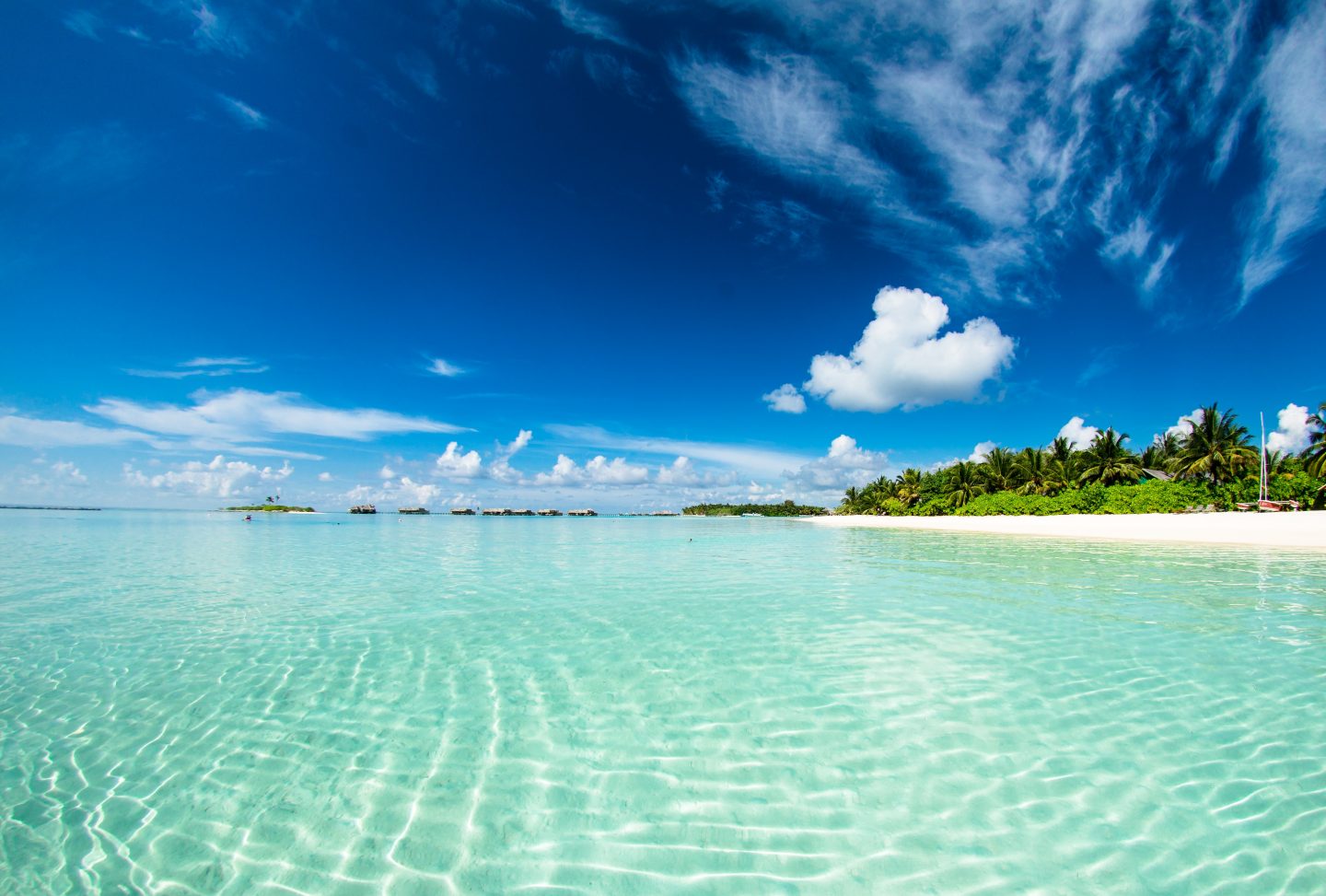 Maldives Resort Life
Advantages
As we all see from the beautiful magazines, online images and celebrity endorsements – resort life is the lotto winners dream. From over water villas, to 5 star restaurants, underwater spas, infinity pools and powder white sandy beaches, it is certainly one of the most luxurious way to enjoy the Maldives. Usually these trips are booked through a tour agent, online or direct with the resort and the minute you arrive in the Maldives you are collected and taken to your chosen island without a moment's thought. Everything is done for you; all you have to do is relax and enjoy. Every resort island is slightly different and offers different facilities, experiences and accommodation styles that it would be hard not to find the most perfectly suited resort island for you needs.
Compromises
It can be a pricey vacation and often for many only a once in a lifetime trip. Generally you will stay on one resort island with the only opportunity to explore provided through excursions offered by the resort. Whilst many resorts hold a weekly Maldivian evening with the opportunity to sample local food from the restaurant buffet and watch traditional singing and dancing it is not quite the same as immersing yourself in Maldivian cultures and traditions alongside locals within their community.
We offer a carefully selected portfolio of resorts to suit every taste.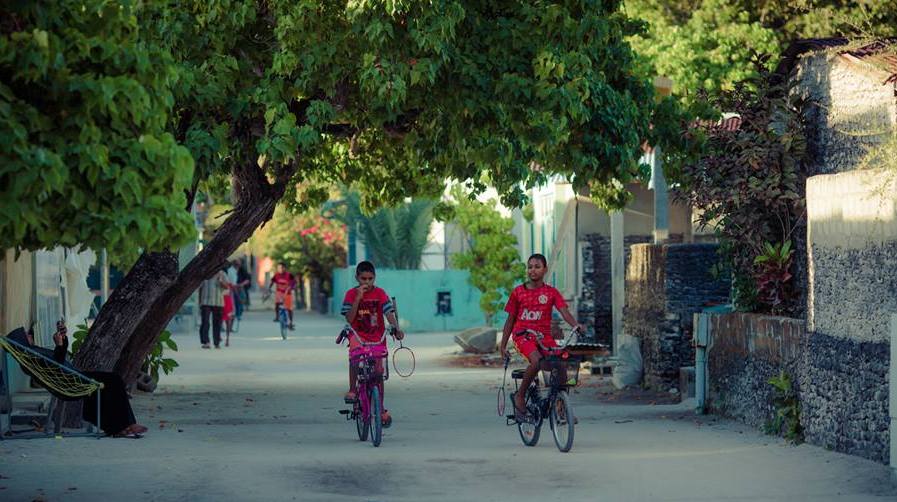 Maldives Guesthouses
Advantages
Living like a local, on local islands is not only for the budget traveller although local island guesthouse and hotel accommodation does now provide the opportunity for everyone to visit and experience the Maldives regardless of budget. It is also however the perfect way for people who enjoy learning more about local culture and traditions and really want to get under the skin of a country. Staying on a local island allows you to be part of the local community and provides you the opportunity for example to try traditional local foods that you may not have the chance to try elsewhere. There is also the opportunity to explore with your own personal guide. Travelling with a Secret Paradise guide allows you to really experience local life, try your hand at traditional crafts and learn more about the history and culture of these islands. Maldivians are renowned for their warm hospitality and love tourists visiting their islands where they can share their culture and stories with you. Because communities are small in these islands it generally creates a safe environment and local islands are a popular choice for solo travellers as well as for families.
Compromises
Due to the Maldives being an Islamic country there are certain restrictions.The wearing of bikinis on local islands is not acceptable and care should be taken not to cause offence by maintaining a more conservative approach to how you dress. However nearly every local island has a beautiful designated tourist beach area where guests canwear bikinis and relax, sun bathe and enjoy swimming in the warm Indian Ocean. Alcohol is also not permitted on local islands and you cannot bring your own alcohol from duty free into the country either. Instead you can make a day trip to a resort or even a safari boat where alcohol is served and are accessible from most local islands.
One final consideration is that local islands are not always as pristine as resort islands and the internet images you may have viewed. Local communities are working hard towards a cleaner environment and whilst local islands are certainly catching up in this area and are still beautiful in their own right, be forewarned that there are still some growing pains and some room for improvement as far as waste management practices are concerned.
Join us on a local island adventure. With short stay and long stay tour options, there is something for everyone!
If you would like to know more about the different options for travelling to the Maldives and what is the most suitable option for you, contact our friendly reservations team who will be help you find the best style of Maldives holiday experience for you. Contact the team at. sales@secretparadise.mv