There's Nothing Quite Like A Snorkeling Holiday In The Maldives!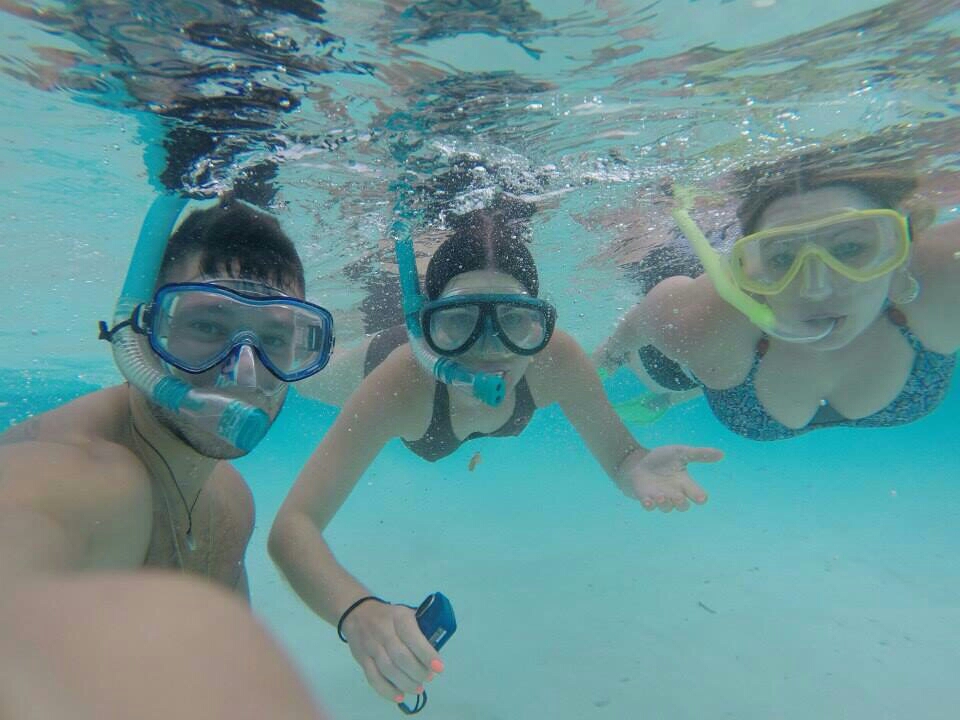 1200 islands of 26 different atolls make up the island paradise of the Maldives. Once prehistoric underwater volcanoes, the coral reefs and ecosystems that surround these picture perfect islands offer some of the world's very best snorkeling locations. There's no better destination than the pristine tropical waters of the Maldives for first time snorkelers or veteran underwater lovers. With an average of 200+ sunny days per year, the Maldives really is second to none when it comes to choosing an idyllic snorkeling escape.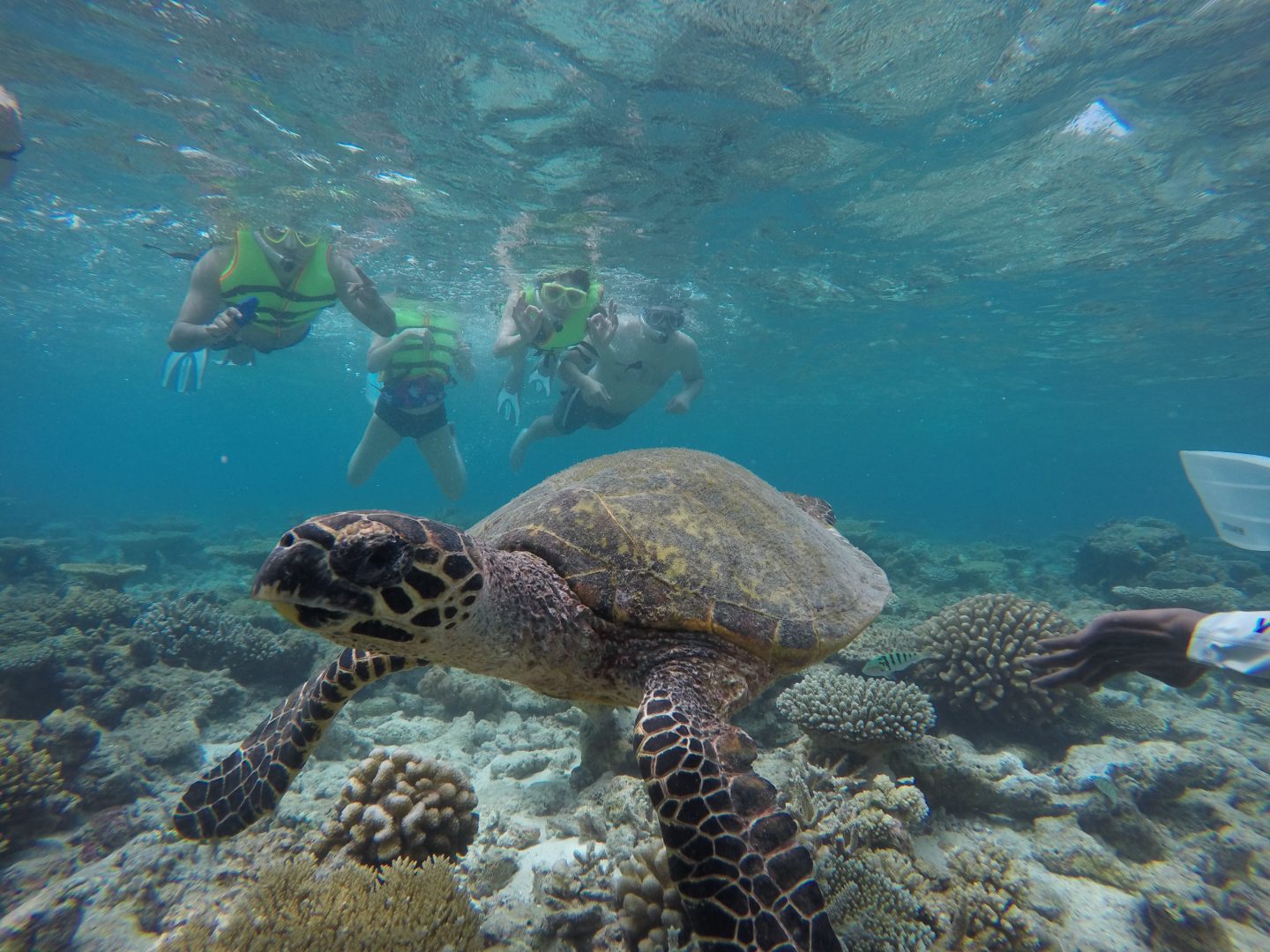 What is Snorkeling In The Maldives Like?
You've probably seen the picture perfect images of the Maldives floating around the internet, popping up on your Instagram feed or plastered across what it seems like, pages of every other travel magazine. Thoughts of 'there's no way that ocean water can be real' or something along the lines of 'that's definitely photo shopped' may have crossed your mind more than once. Take our word for it from us here at Secret Paradise, as we can assure you that yes – the water is really the colour depicted by the magazines. In fact, the island waters here reflect a spectrum of blue tones that seem to change façade with every spec of light. This island paradise is just waiting for you to dive beneath the surface to discover its abundance of incredible reef life and the spectacular coloured corals.
If you're privileged enough to delved into the underwater world of the Maldives, you can expect nothing but excellent clarity and visibility, combined with blissful year round ocean temperatures of 26 – 29 degrees Celsius. You may also be thinking that a snorkeling holiday in the Maldives is probably out of your budget … Again, let us reassure you that there has never been a more affordable time to travel to the Maldives. A snorkeling vacation is very reasonable and can begin from as little as USD$50 per night … let us show you how.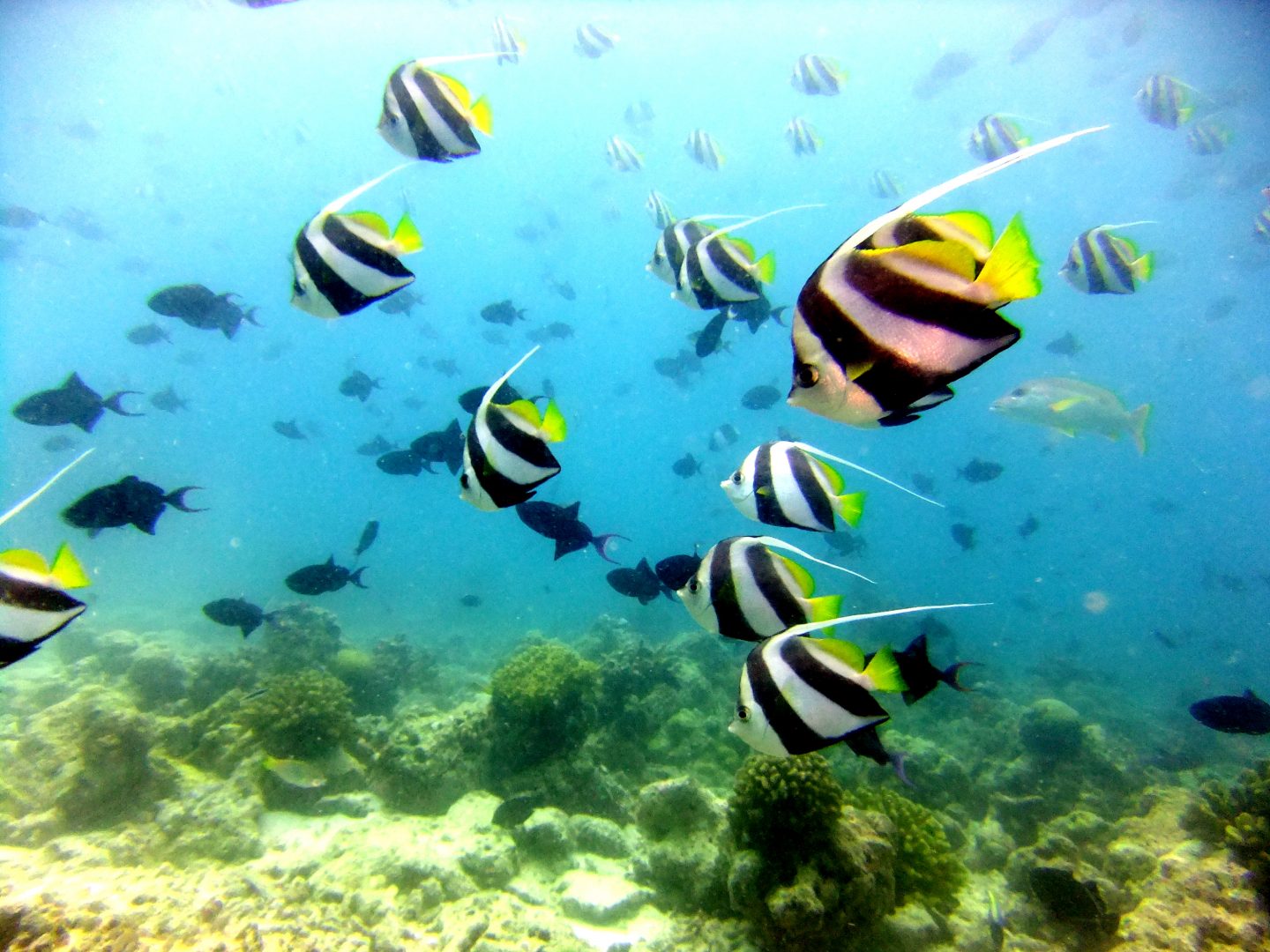 What Are The Options For Maldives Snorkeling Holidays?
Here at Secret Paradise, we offer quality and value for money snorkelling day trips and bespoke multi-day island hopping itineraries. On our tours, expect to explore the uncharted local islands of the Maldives, an alternative to an expensive resort style vacation.
Staying on a local island in a guesthouse allows for exploration of some of the Maldives' very best snorkeling sites and marine life, whilst experiencing the local tradition and culture of the Maldives. Think palm trees, white sandy beaches, sun bathing and of course snorkeling, all combined with wandering locally inhabited islands, tasting Maldivian foods and seeing local traditions first hand. Enjoy being transferred from your local island via a traditional wooden dhoani boat, to stunning nearby snorkeling sites – the very same sites that resort guests snorkel at, all for a fraction of the cost! Our affordable snorkeling holidays and day trips will leave you with long lasting Maldives memories.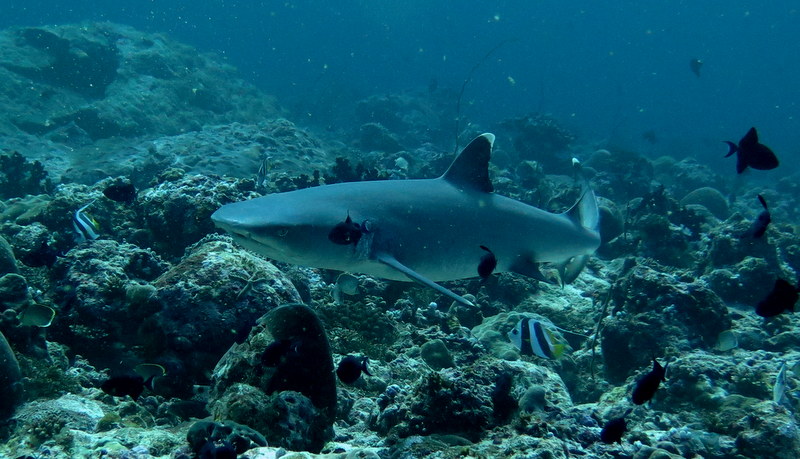 Is The Maldives Best For First Time or Experienced Snorkelers?
The answer to this question is both. The Maldives is spread across a thousand small islands scattered throughout the Indian Ocean, meaning it offers vast ocean environments, perfect for both beginner and experienced snorkellers and everyone in between.
The islands here in the Maldives consist of both shallow and deep-water lagoons. Beginners can simply choose to snorkel the reefs adjacent to the shoreline, in the safety of still water. Intermediate snorkelers can explore reefs a little further off shore whilst advanced snorkelers who are more daring have opportunities to try the local 'drift-snorkeling' method, using the aide of the ocean currents to explore the underwater terrain. As the ocean currents here in the Maldives are extremely tidal, our local guides will accompany you to ensure that you experience a safe yet 'bucket-list' type of underwater snorkeling experience.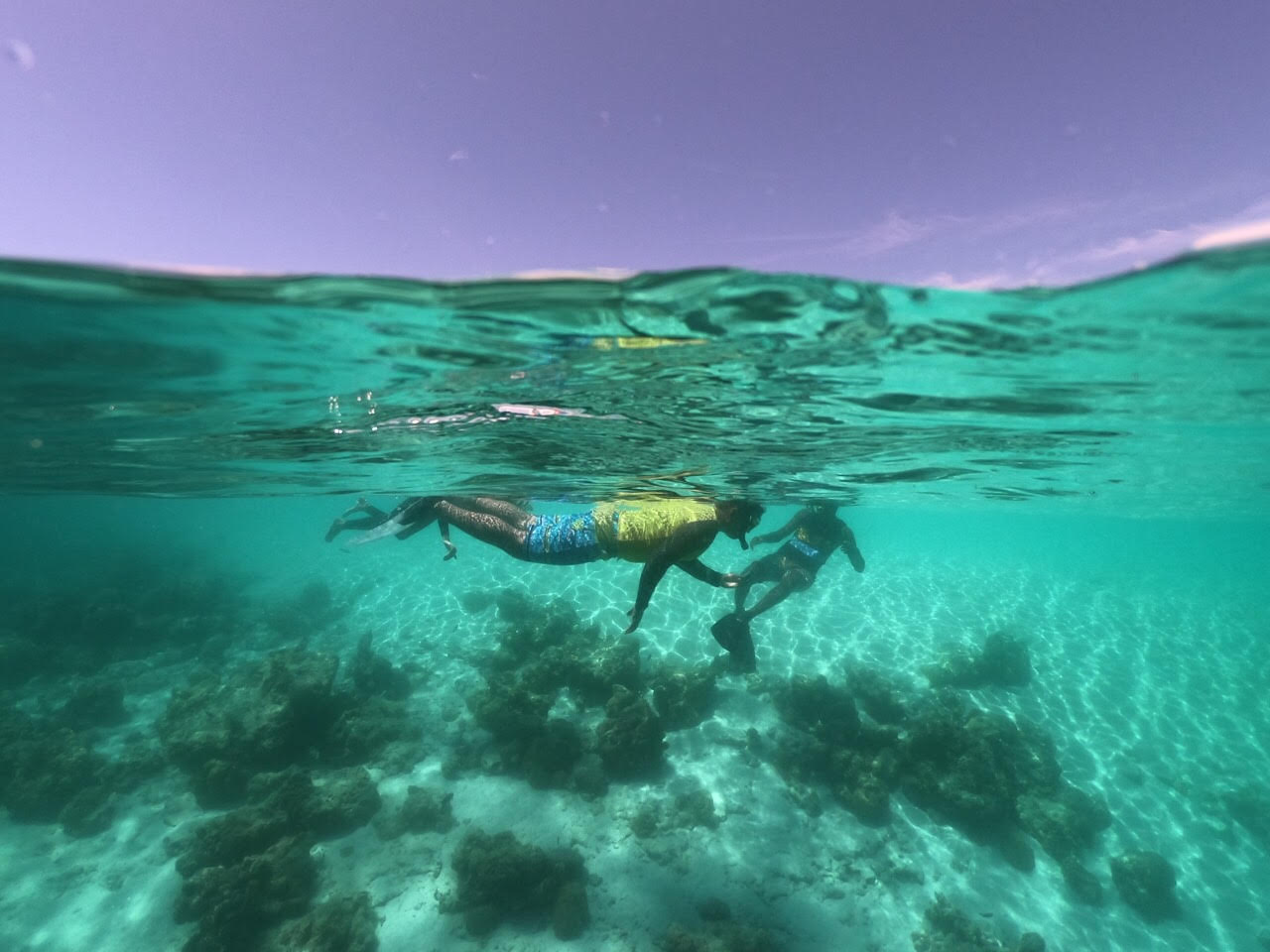 What Is The Best Time of Year For Snorkeling In The Maldives?
The snorkelling season of the Maldives runs yearlong. As the Maldives is located near the equator, it is susceptible to two monsoon seasons, better known as the wet and dry seasons. From May to November (the wet season), the abundance of reef life is more varied and the visibility levels are better on the western side of each island. December to April is generally known as the 'dry' period, where the eastern side of each atoll is best for snorkelling.
Buy or Rent Snorkeling Equipment?
When it comes to packing for your Maldives snorkelling vacation, deciding upon whether to buy or rent your snorkelling gear is certainly a great question and one that needs to be given substantial consideration, as everyone's snorkelling needs are different.
Firstly, decide how often you think you may snorkel on your Maldives trip. Do you think that number is worthy of purchasing your very own snorkelling gear? Let us help you make a wise travel decision.
Let's face it, there's nothing quite like owning your own snorkeling equipment – being assured that your own mask, fins and snorkel fit your face and body perfectly, not to mention they haven't been worn by the many tourists before you. It's a great little luxury if you believe you will be snorkeling frequently throughout your Maldives stay. It will also save you the hassle of searching for the snorkeling equipment that is right for you.
However, remember transporting and carrying your own snorkeling gear can often be bulky and heavy, and the last thing you want is for your equipment to be damaged in transit. Renting your snorkeling equipment is essentially easier, as your gear you won't need to be transported from place to place. Fins especially take up a substantial amount of room in your luggage.
Another alternative is to purchase your own face mask and snorkel before your trip and hire your fins whilst on holidays. A mask and snorkel combination is small and lightweight – it takes up minimal space in your luggage. This way you will be assured that your mask will fit you comfortably, it won't leak and it is sanitary, plus you won't have to awkwardly lug fins around in your luggage.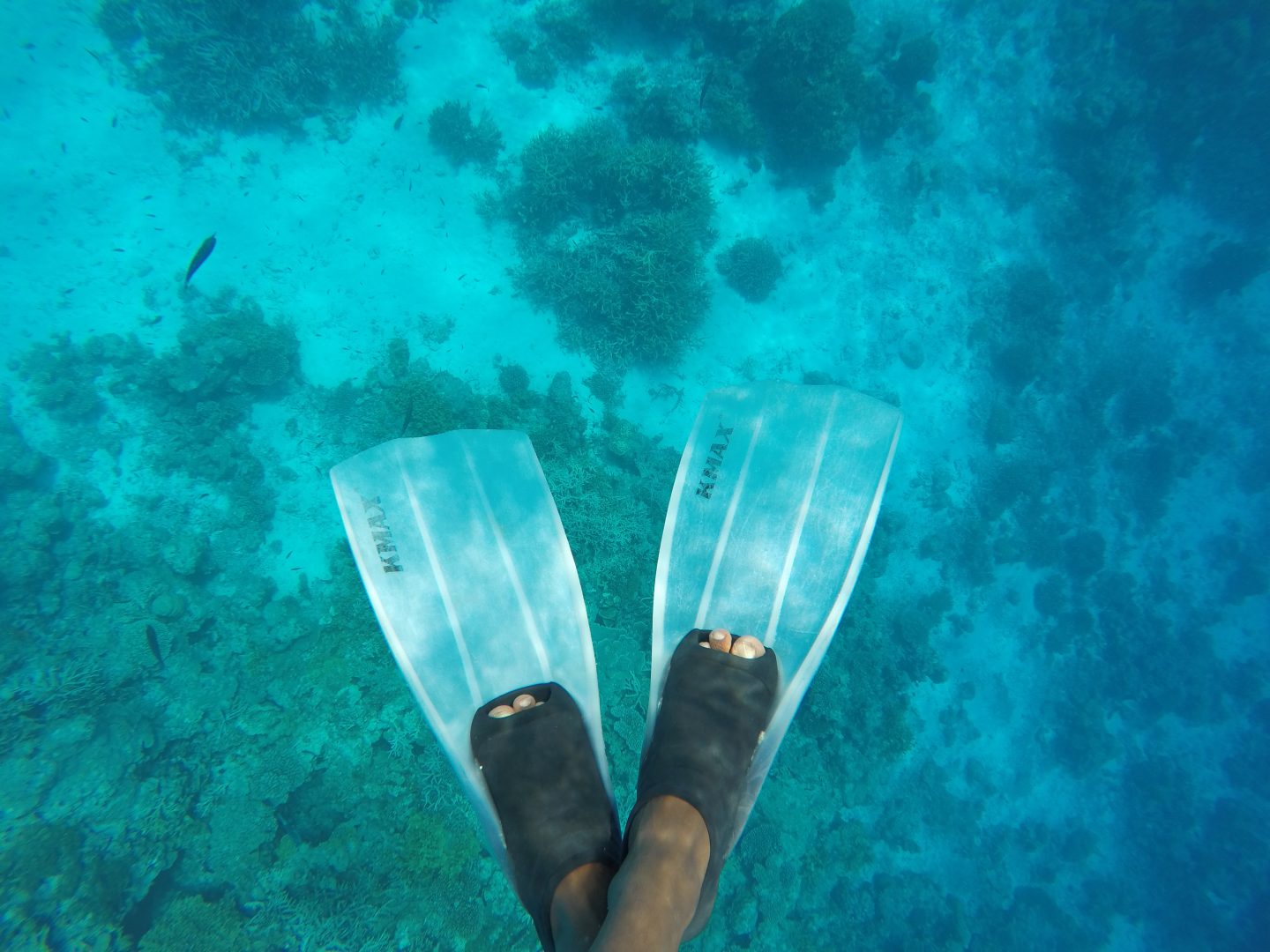 Our Secret Paradise Packing Tip:
Cushion your mask between clothes to ensure the lens won't be damaged in transit. As fins are durable, pack them on the outer edge of your luggage to prevent your other belongings from being damaged.
BOOK ONE OF OUR SECRET PARADISE SNORKELING HOLIDAYS TODAY!
Our beautiful Maldives Islands are awaiting your underwater presence.
Book a Secret Paradise snorkelling tour today – we would love to help you discover the pristine underwater world of the Maldives!
Our tours include:
Morning snorkeling
Snorkeling Day Trips
Snorkeling and sandbank trip
Multi day island hopping Snorkeling tours