Facebook Live Chat – Secret Paradise Interview with Go to the Maldives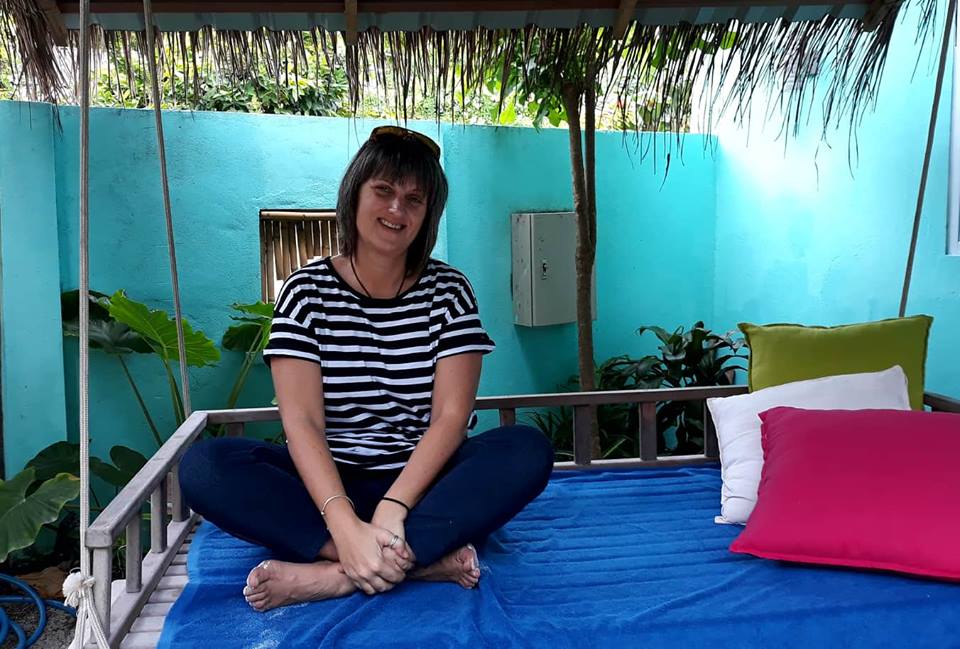 Heidi from Go to the Maldives recently interviewed Ruth from Secret Paradise Maldives via Live Facebook chat. Heidi wants to dispel the myth about the Maldives being an expensive holiday destination, so she asked Ruth if she could run a live interview and ask her the pressing questions on everyone's lips about visiting the Maldives.
Many people still consider the Maldives a holiday destination for a once in a life time trip or if they win the lotto. How has that now changed?
Indeed that still remains the perception for many. However, since local island tourism and guesthouses were introduced in 2011 the Maldives has become a far more affordable destination. There are now opportunities to island hop and discover history and culture as well as the beautiful beaches and amazing marine life that it is already known for.
Why was Secret Paradise introduced?
In a nutshell I was in the right place at the right time!  I had visited the Maldives on over 30 occasion after being introduced to the country by my dive buddy, Romney, who you will know from Boutique Beach! Following a stay of almost three months to complete a diving course I was provided the opportunity to start a travel agency with a local business man,  but being me I said let's not do resorts let's do something different!
Our tours are designed to allow guests to engage with local people and experience the best from a paradise that as we said a moment ago is generally known as a luxury resort destination. As well as at the time providing the platform to market and promote the newly formed guesthouse industry.
What kind of customers do you get?
We are fortunate to welcome guests from all over the world, of all ages and from all walks of life. We have even welcomed a celebrity or two! Guests may be travelling solo or with family or friends. They may be on a tight budget or have no restraints. However, the one thing they have in common is that they are looking for a memorable experience.
Many people tell me that if they are only paying $100 a night for bed and breakfast in the Maldives the accommodation must be terrible. What do you say to those people?
Accommodation certainly isn't terrible and as local tourism has developed so has the range of guesthouses and hotels on offer. For under $50 a night you can generally expect a basic standard room with ensuite shower room, AC and access to Wifi. I believe the saying you get what you pay for is quite apt. Expect to pay between $90-$140 for an ocean view room with modern décor and facilities.  At the other end of the scale there are some fabulous boutique style properties where the level of service equals or surpasses that of some resorts.
My advice – Check out online reviews or for real peace of mind book with a company like us who audit their hotel and guesthouse partners on an annual basis.
What will people experience in the local islands?
Local islands certainly offer the opportunity to see the real Maldives and observe Maldivians go about their daily life. But like resorts every local island is slightly different and with a little bit of research or advice from Secret Paradise you can find one that meets your holiday needs be that surfing, diving, relaxing or discovery!
One thing every island though has in common is the warmth and hospitality of the locals who will take great delight in welcoming you to their island home.
What tips would you give someone visiting the Maldives for the first time?
Read the small print when making a booking or payment – is all local tax included GST, service charge and green tax for accommodation.
If you are booking independently understand the cost of transfers to the island you have selected. You may have got a real bargain for accommodation only to find you need to take a $400 domestic flight to reach your holiday home.
Don't over pack, you need very little in the way of clothes and shoes! Sun screen, mozzie repellent and a rash guard if snorkelling are essential.
You offer tour guides on your trips, surely that is only for the wealthy how can I afford a private tour guide in the Maldives?
Certainly you don't need to break the bank to have a tour guide, although expect to pay more for a tour including their services than if you were just to book accommodation online.
However, travelling with a local guide not only provides an opportunity to learn about the country and culture it allows you access to experiences or places that many tourists may not encounter. Plus it's safe and convenient and ensures a hassle free holiday experience.
Where can people find more information about your trips and tours?
Take a look at our website www.secretparadise.mv. Plenty of information regarding our day tour sand multi days tours as well as travel advice. Follow the link to our blog which has loads more travel advice and information on what to expect when travelling in the Maldives.
We are hearing a lot in the news about plastic pollution what are the challenges the Maldives are facing with this?
Sadly, plastic pollution has become a key environmental issue in the Maldives as well as Worldwide. We see evidence of plastic bottles, straws, carrier bags and other plastic waste scattered on our islands and washed up regularly on our beautiful beaches and of course this waste has a negative impact on our environment, our marine life and the impression we give visitors.
The positive news is that local NGOs, island communities and environmental groups are working hard to deal with plastic issue with initiatives including beach clean ups, reduction of plastic bag use and environmental awareness campaigns.
But we also need effective policies to be implemented for meaningful long termchange.
Why did you introduce the #strawwar initiative?
There was so much international coverage regarding single use plastic that I felt Secret Paradise was in a position to influence and encourage our partners to lead a change in the Maldives.
We have had a terrific response from our partners as well as guests. Currently we are in the process of obtaining EPA approval which will hopefully assist us in taking #strawwar to the next level.
Surely banning single use straws is a small feat for such a large problem, wouldn't it be better to ban plastic bottles?
In the ideal world yes and I would love to think that this could be achieved in the future, but unfortunately for the time being both locals and tourists have become reliant on bottled water as tap water is not promotedas being perfectly okay to drink.
This together with the fact that a new water bottling plant that will produce 10,000 plastic bottles every hour, is being opened makes single use plastic bottles a real challenge.
What are local business do to work with you on the strawwar?
It's easy, contact Secret Paradise and pledge to stop using plastic straws!
How can tourists get involved?
Take a photos and tag @Secretparadisemaldives and use #strawwarmv when they refuse a straw or find a property or café who do not use plastic straws.